This is a lovely, popular race, (500 entry limit) and is a fantastic challenge on multi terrain, including trails, grass, coastal paths and also pavement/cycleway due to a short diversion as a result of costal erosion.  Some paths are narrow, so overtaking can be tricky!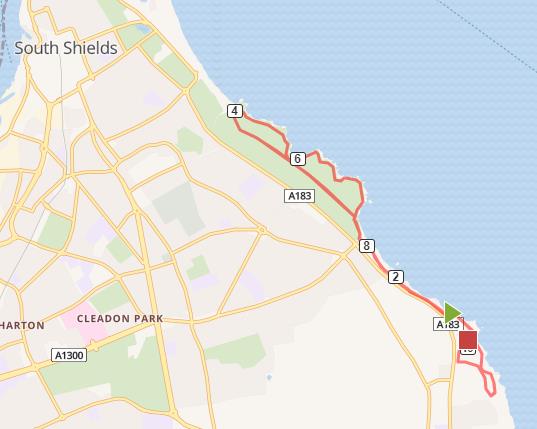 The course starts with a 1-mile loop to the south of Souter Lighthouse, then heads north round to the end of Marsden Bay.  There are then two loops from the north end of Marsden Bay, along the Leas towards South Shields and back, then you run south to Souter Lighthouse and complete the final mile loop, which is more or less the same as the first mile.  It's loopy!
The event is well organised and parking was easy (£3) but the race started about 5 minutes late……and did last year too, because there is always a long queue at the ladies' loos. The weather forecasters said it was only 20oC, but I'm sure they were wrong and it was hotter.  That said, and because of the loops, there was plenty of water available, and in places, a lovely sea breeze.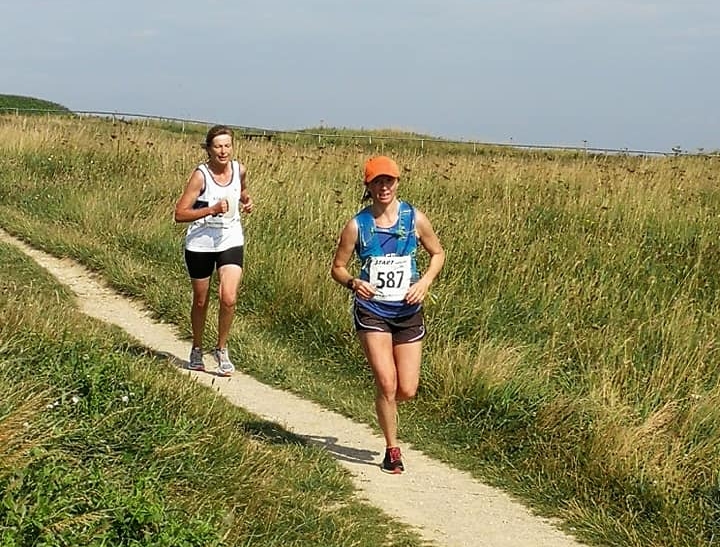 The route hugs the coast and there are reportedly dolphin sightings regularly, so it is a pleasure to run. Though the coastline seemed pretty calm on Sunday, the treacherous reefs & rocks have shaped a long history of smuggling as many ships have run aground, hence the lighthouse was opened in 1871.  There's lots to investigate when the race is over, Marsden Rock and Grotto and Souter Lighthouse, now a National Trust property, with a very nice tearoom. A rewarding place for the finish of a great race.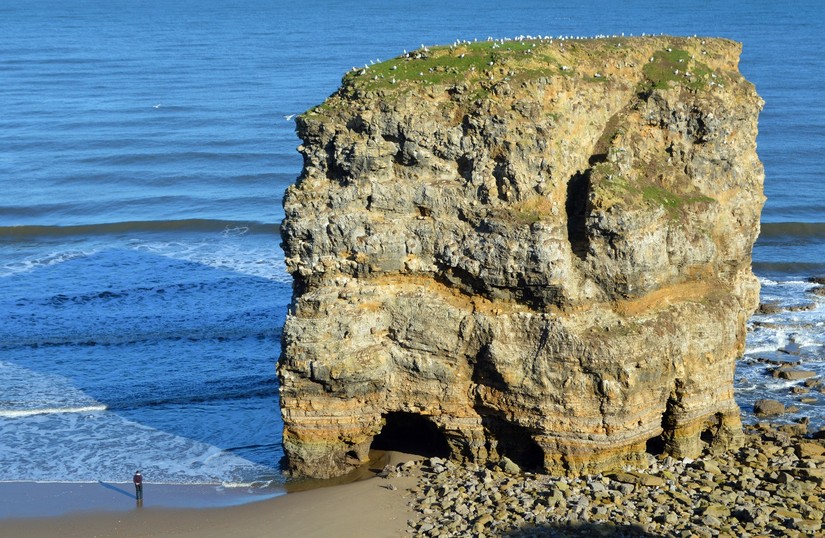 I crossed the finish line in 83 minutes and 18 seconds, cheered on by the locals who were convinced I was running for South Shields, very happy with my time, and I think first lady over 50.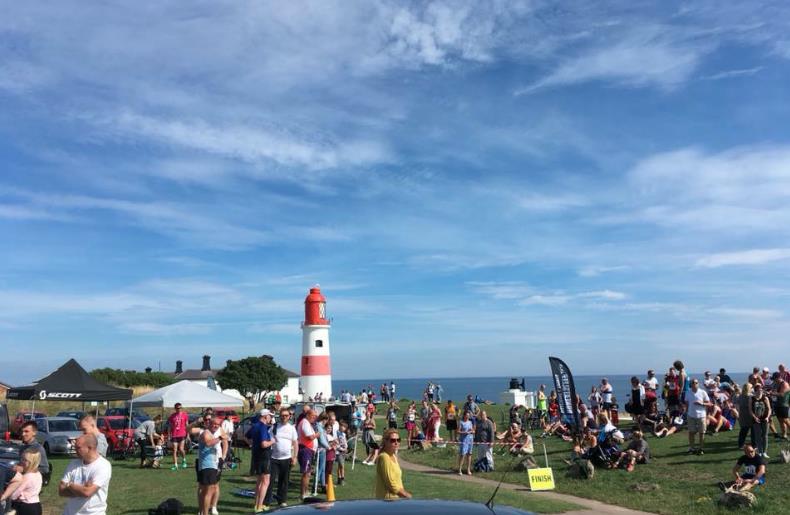 By Janet McRae.