Group Challenge – March 2021
When we were dreaming up this idea on a long Sunday run I was thinking that if we could get 5 or 6 teams together it would be a good success. We finally came in at 13.5 teams, that is 54 people! Due to a couple of late entries the last team had to do two runs each.
I hope you all enjoyed your runs as much as I did. I know with the unusual rules on elevation there were some very good times and PBs. Trying to find a 10 km section that was only down hill was as challenging as running it and I definitely noticed the lack of speed training the day after the fast runs.
Well done to all who competed. The results were very close with not much in between the first and last teams.
In third place was team 9 (Colin Gandy, Emily Robertshaw, Mike Wood and Matt Cooke) with a very respectable 1:48:59.
In second place was Team 12 (Jonathan Wallace, Mil Walton, Karen Killingley and Fay Uphill) in a total time of 1:48:36.
Storming into the lead was Team 2 (Mark Raine, Nicky Blackett, Callum Darby and Beth Raine) over a minute quicker than the rest in 1:46:34.
Click above to see the full results and see how your team did.
Thanks for taking part. Let's see what we can come up with next!
Stuart.
Winter 2020-21 Virtual Grand Prix
Here is the final update for the WGP, Don't worry though I have plenty of Ideas as to what comes next (100 miles anyone?).
With some interesting weather and running conditions the Sedgefield Harriers virtual Winter Grand Prix comes to a close. Thanks to all 37 runners that took part in it. We managed 201 different runs and clocked up over a thousand miles. 14 people completed 7 of the runs and 4 managed the full 10. Well done everyone.
Ladies Division 1
It looked like Jane Spink had this in the bag but a few speedy runs by Abbie Walker made it a close thing in the end. Completing the full 10 runs gave Jane the slight edge and pulled her ahead by 3 points.
Ladies Division 2
This was a one woman race with Christine Hearmon taking the crown after completing 8 of the runs including all the long ones
Men's Division 1
All throughout this run it looked like a close call between Mil Walton and David Walker. Some of their long run times were seconds apart and it could have gone either way. With 5 of the fastest times on the courses David edged into the lead. Mark Raine put in a good showing towards the end and with 3 of the fastest times was only a few points behind.
Men's Division 2
The closest division at the end with Andrew Malcolm just edging Mark Chapman out of the first place by  just 1 point. Both put in some good performances but with Andrew taking 5 of the fastest times he did enough and didn't even have to do any of the longer runs.
I hope you have all enjoyed the routes and run them again in the future.
Thanks
Stuart
January's routes:
Route 7: Balls to Bridge. Pick your own route avoiding a specific section.
Route 8: Coxhoe-Sunderland Bridge-Hett Loop, the long run at 10.8 miles.
Route 9: The Wynyard Figure of 8, 6.5 miles.
December's routes:
Route 4. Short, a 500m two lap sprint around the perimeter of Coxhoe leisure centre field: https://sedgefieldharriers.co.uk/wp-content/uploads/2020/11/WGP-4-Coxhoe-Field-2-Laps.pdf
Route 5 UPDATED . Medium, a 4 mile circuit around Sedgefield village: https://sedgefieldharriers.co.uk/wp-content/uploads/2020/12/WGP-5-Sedgefield-village-4-mile-UPDATED.pdf
Route 6. Long, an 11 mile route taking in Butterwick, the Walkway, some fields and the road back from Fishburn: https://sedgefieldharriers.co.uk/wp-content/uploads/2020/11/WGP-6-Walkway-and-Fishburn-10.8-mile.pdf
November's routes:
Route 1. Short, a 600m dash along Sedgefield's West Park Lane: https://sedgefieldharriers.co.uk/wp-content/uploads/2020/10/WGP-1-WPL.pdf
Route 2. Medium, a 6.3 mile loop around the south of Sedgefield: https://sedgefieldharriers.co.uk/wp-content/uploads/2020/10/WGP-2-Sedgefield-Circular.pdf
Route 3. Long, a 9 mile circular from Coxhoe, taking in Quarrington Hill and Garmondsway: https://sedgefieldharriers.co.uk/wp-content/uploads/2020/10/WGP-3-Coxhoe-Garmondsway-Circular.pdf
Back by popular demand, but with a slightly different format. Read on…
The format of the winter grand prix is going to be slightly different from the summer version.
There will be 10 races held over 3 months (November, December and January)
As with the summer Grand Prix the results are to be sent to Stuart Park. (WhatsApp, Facebook Messenger, Email, text, Post. Please do not post to the Harrier Facebook page as these can get lost in the feed easily and missed). If you can, please send the GPX data (Garmin/ Strava /etc)
Each month will have 3 races to complete (4 in January). You will have all month to run them and you can run and submit as many times as you like in the month.
There will be one short run (< 1 mile)
There will be one medium run (5 – 10 km)
There will be one long run (> 10 km)
Terrain will be varied from Road to Mud. At least one run will require some navigation (this is part of the challenge, I will try and avoid dogs and cows though). GPX data is available for all routes.
Routes and directions will be posted out before the end of the preceding month.
7 of the 10 races will count.
Winners of Division 2 Summer grand prix have been promoted to Division 1.
Please follow the latest Government and UKA guidance about Covid-19
Please follow the countryside code (https://assets.publishing.service.gov.uk/government/uploads/system/uploads/attachment_data/file/897289/countryside-code-leaflet.pdf)
You will be representing the Sedgefield Harriers. Please be polite and respectful. Use the designated footpaths and bridleways.
Thanks, Stuart.
Stuart Park Contact details:
Phone – 07988256466
Email – S_R_park@yahoo.co.uk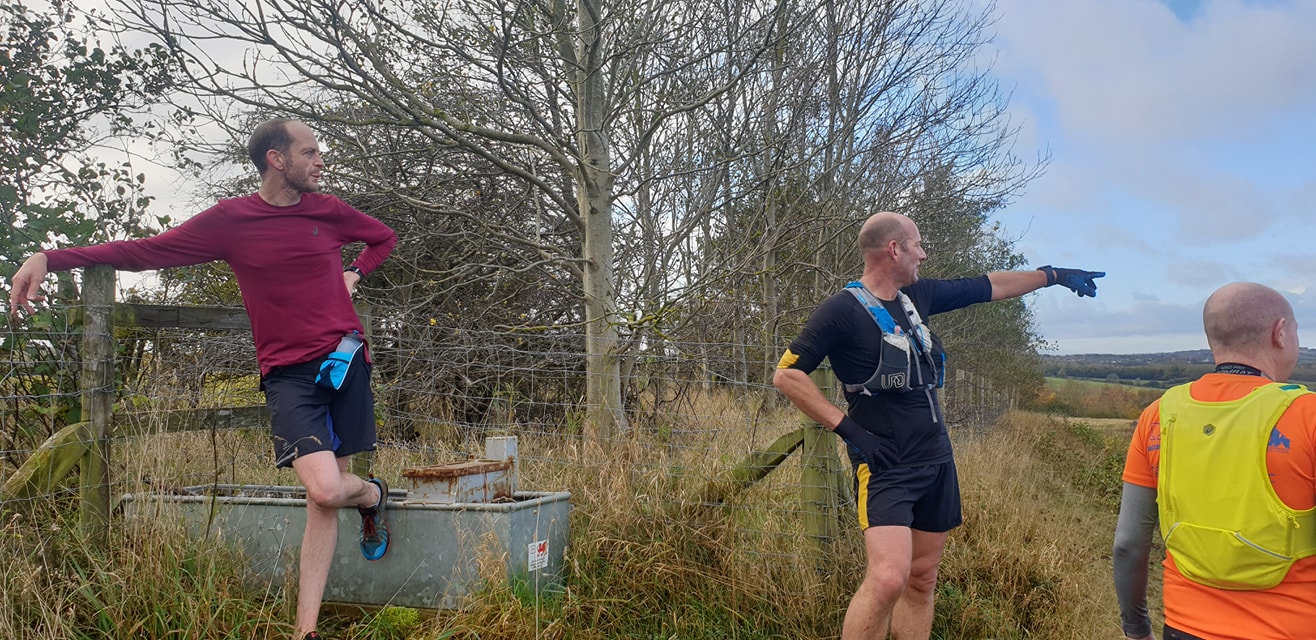 – – – – – – – – – – – – – – – – – – – – – – – – – – – – – – – – – – – – – – – – –
Summer 2020 Virtual Grand Prix
FINAL 2020 Summer Grand Prix results (provisional)
Final notes by Stu:
Firstly I would like to thank everyone that has taken part in this year's Grand Prix. I hope you all think that it was as much of a success as I do and I cannot believe how well it has taken off. From a hair-brained idea during one of my lonely runs at the start of lock-down to a well fought and competitive finish. There were never any sure things in this Grand Prix and some amazing times put in by everyone.
Together we have completed over 1659 miles with 302 runs being submitted by 37 different runners. The most popular run was the Netpark (Mad) mile with 36 different attempts and 12 repeats but the one that the most people ran was the Fishburn loop with 31 out of the 37 runners completing this. 24 of the 37 runners completed the requisite 7 runs and 8 of them completed all 10.
As usual I am sure there are a few mistakes or missing runs. If you let me know then I will update the results before we crown the winners.
To mark this event in this unique year, all participants will receive a unique medal made by fellow Harrier, Ray Carmichael. This is a lovely final touch and thank you very much to him.
Thanks
Stuart
| Name | Distance | Terrain | Map | Description |
| --- | --- | --- | --- | --- |
| 1. Sedgefield parkrun | 5k | Trail | Map | Needs no description |
| 2. Fishburn loop | 5.4 miles | Road | Map | Sedgefield to Fishburn, back via the A177. |
| 3. Coxhoe railway lines | 10k | Trail | Map | Railway lines between Coxhoe, Garmondsway & Cornforth. |
| 4. Fishburn-Middleham Half | 13.3 miles | Road | Map | Good sized loop between Sedgefield, Fishburn, Bishop Middleham & Mainsforth. |
| 5. New Handicap route | 6 miles | Trail | Map | 2 laps around Bishop Middleham on the new handicap route. |
| 6. Coxhoe-Quarrington Hill loop | 5 miles | Trail | Map | Up to Q Hill via Old Quarrrington, back via Crowtrees reserve. The 'Coxhoe Timeless Run' route. |
| 7. Serpentine (modified) | 5.9 miles | Trail | Map | The 'Sedgefield Serpentine' with a modified start/finish in the park. |
| 8. Foxton and back | 5.9 miles | Road | Map | Sedgefield to Foxton, and back again! |
| 9. Wynyard woods | 5.4 miles | Trail | Map | Popular Wynyard walkway route. |
| 10. Netpark Mile | 1 mile | Route | Map | A full lap of Netpark including the new part. |
New for Summer 2020 – Sedgefield Harriers Virtual Grand Prix!
1st June to 31st August
organised by Stuart Park
The Summer Virtual Grand Prix consists of 10 courses around Sedgefield (incl. Bishop Middleham, Coxhoe and Wynyard) of various terrains and distances. The challenge is to run these between 1st June and 31st August. Record your time on a watch / phone and send the results to Stuart Park (Facebook, Whatsapp (07988256466) or email (S_R_park@yahoo.co.uk)).
Times will be collated and ranked per race as per the usual Grand Prix.
Complete 7 courses to count.
It's for fun, so a simplified league system will operate, based on the current GP leagues,  with two divisions each per men and women:
Division A for women is all females in current Elite and Division 1
Division A for men is all males in current Elite and Division 1
Division B for women is all females in current Divisions 2 to 4
Division B for men is all males in current Divisions 2 to 4
There may be a prize for the winner of each division…
Rules
Follow government guidelines on social distancing – very important
Please be honest and don't cheat
You can run each course as many times as you want and your times can be updated
You don't have to begin at the designated start but you have to run the full course (e.g. if you live in Bishop Middleham you can start and finish some of the relevant courses there)
Have fun and don't take it too seriously
Follow the country code and close gates behind you
Try not to get lost please.
Updates
I will send out regular updates. If you are not on Facebook and would like these then please drop me a message or email. A specific Facebook group will be set up to accommodate the results and not clutter up the normal group.
Thanks, Stu.
Latest Standings
2020 Fixtures
| Date | Race | Distance | Type | Entry Details/Results |
| --- | --- | --- | --- | --- |
| 06 Jan | Stuart Pailor Memorial Run (formerly Old Monks) | 5.5M | Trail | Results |
| 02 Feb | South Shields Winter Trail | 5k | Trail | Results |
| 15 Mar | Thirsk | 10M | Road | Results |
| April | Harriers Track Day | 400m | Track | Enter via Phil |
| 17 May | Pier to Pier | 7M | Mixed | Entry Details |
| 21 Jun | Aycliffe 10k | 10k | Road | Entry Details |
| 23 Jul | Cock Crow 5k | 5k | Mixed | Event Details |
| August | Either Tom Wall Relays (NYMAC) OR Middlesbrough Mile | 1M | Road | TBC |
| 27 Sep ** | Coxhoe Trail Run | 10k | Trail | |
| TBC | Manchester Marathon | 26.2M or 13.1M or 6.5M * | Road | Entry Details |
* Manchester Marathon rules – you may enter solo or as part of a 2 or 4-person relay team; finishers will be ranked by distance completed, then time (so a person finishing the marathon in 8 hours will still finish ahead of someone finishing the half in 1.5 hours); 2 bonus points will be awarded to anyone providing video evidence of them singing "Blue Moon" as they pass Old Trafford
** dates not yet confirmed
Rules
The 2020 Sedgefield Harriers Grand Prix is open to all paid-up first-claim members of the Sedgefield Harriers over the age of 16 on 1st January 2020.
There are six divisions: two elite divisions (one men, one women), followed by four mixed-gender divisions of around 25 (these will change as members join and leave).
All divisions are based on fastest Sedgefield parkrun time of 2019. Where a runner hasn't run Sedgefield parkrun in 2019, a previous year's time is taken. Where no time exists, the fastest 5k time available on Power of 10 is taken. Where no previous 5k time exists, runners are ineligible.
For each division, first place receives 10 points, second place 9 points etc.
Bonus points are available for: competing in the Harrier League Cross-Country (2pts per race); volunteering at Harriers events (1pt per event, maximum 2pts); competing in the NYSD track and field competition (2pts per meeting).
The best 7 results are taken from 10 races.
Bonus points will also be awarded for taking part in Grand Prix races as follows:
0-2 races: 0 bonus points
3-4 races: 2 bonus points
5-6 races: 5 bonus points
7 or more races: 10 bonus points
Good luck to everyone!
Small print:
All athletes must run in their Harriers vest
Points will only be scored where athletes are paid-up members of the Harriers, i.e. new joiners won't score points for races run unattached or in another club's vest, leavers won't score points in subsequent races
Where an athlete runs under someone else's number, this must be notified to the Grand Prix organiser before the race or points will not be scored. If an athlete using someone else's number runs in a lower category, e.g. a V40 runner using a V60 runner's number, points will not be scored.
Where chip time is available, this is used in preference to gun time
You don't need to run 7 races to win – your best 7 results count, but if you win without running 7 you still win
Tie break:
Where two athletes finish on the same points, the following will be used to settle a tie –
athlete with the most points from races (as opposed to bonus points)
athlete that has won the most runs head to head with competing athlete
athlete that has entered the most Grand Prix races
athlete with most volunteering points
athlete with most XC points
athlete with most NYSD points
oldest athlete
arm wrestle
Roll of Honour
From 2018, the Grand Prix format was changed to allow two smaller "elite" divisions based on gender and four larger mixed divisions based on ability.
| Year | Men's Elite | Women's Elite | Division One | Division Two | Division Three | Division Four |
| --- | --- | --- | --- | --- | --- | --- |
| 2019 | Mark Raine | Rosie Warnett | David Walker | Ian Spencer | Fay Uphill | Helen Frame |
| 2018 | Chris Lines | Jane Spink | David Walker | Matthew Walker | Andy Corfield | Beth Raine |
The original format was a division for men and a division for women. In 2015 this was expanded to allow two divisions per gender.
| Year | Men's Division One | Women's Division One | Men's Division Two | Women's Division Two |
| --- | --- | --- | --- | --- |
| 2017 | Chris Lines | Lisa Darby | Paul Lee | Alda Hummelinck |
| 2016 | Ray Carmichael | Lisa Darby | David Round | Helen Letts |
| 2015 | Paul Weir | Tracy Glaister | Paul Glaister | Deb Pennick |
| 2014 | Paul Weir | Chris Hearmon | - | - |
| 2013 | Graeme Addison | Gail Bell | - | - |
| 2012 | Graeme Addison | Diane Baines | - | - |