SERPENTINE 2020 CANCELLED 
It is with regret that Sedgefield Harriers will not be putting on its annual Serpentine race this September. The current situation regarding the viability of running events remains unclear and, in order to prevent unnecessary expenditure if the event was not allowed to go ahead, the decision has been taken to cancel this year's event. We will be back in 2021 with renewed vigour to put on an event all members can be proud of!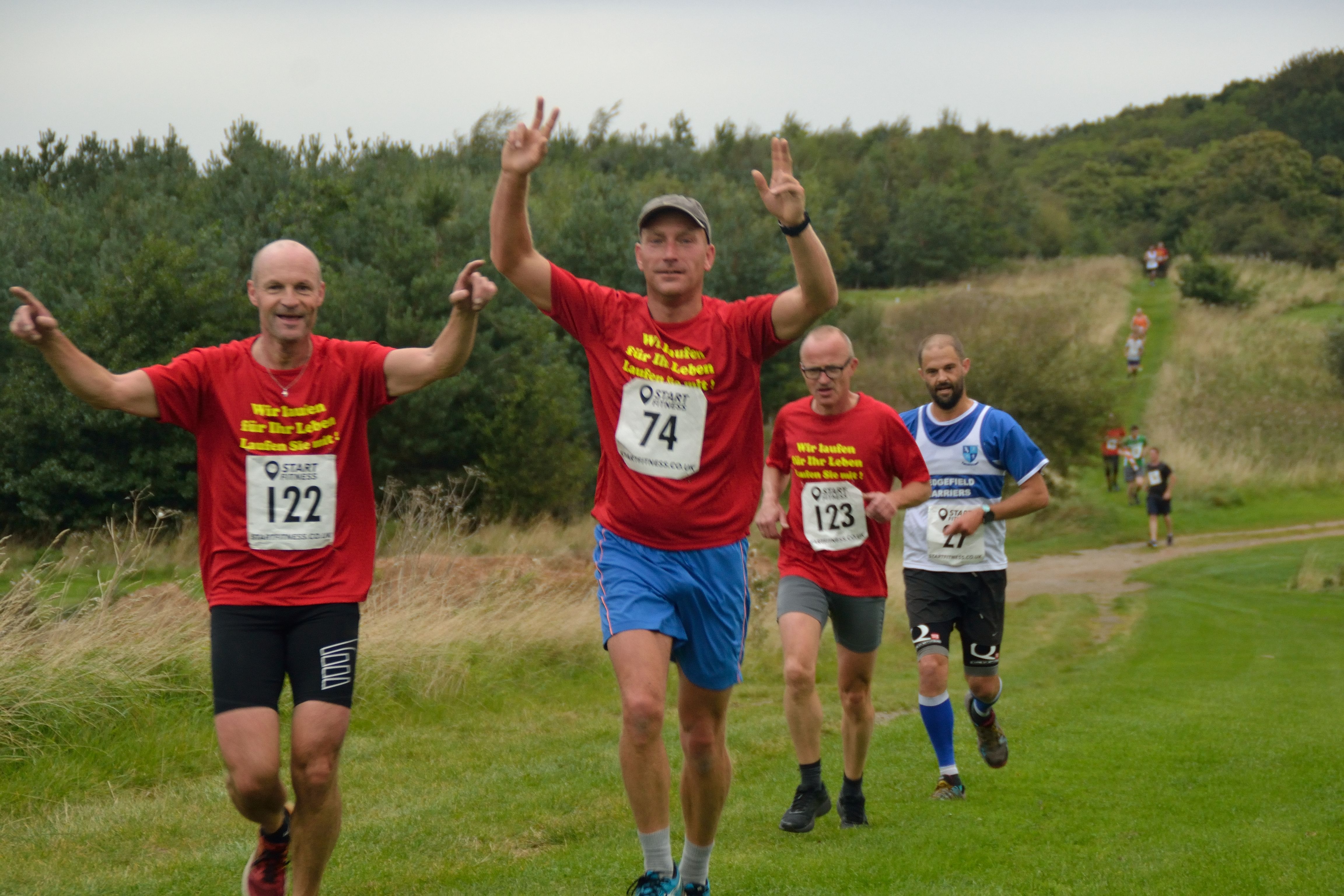 A scenic trail route through East Park and Hardwick Park in Sedgefield and the surrounding countryside towards Bishop Middleham.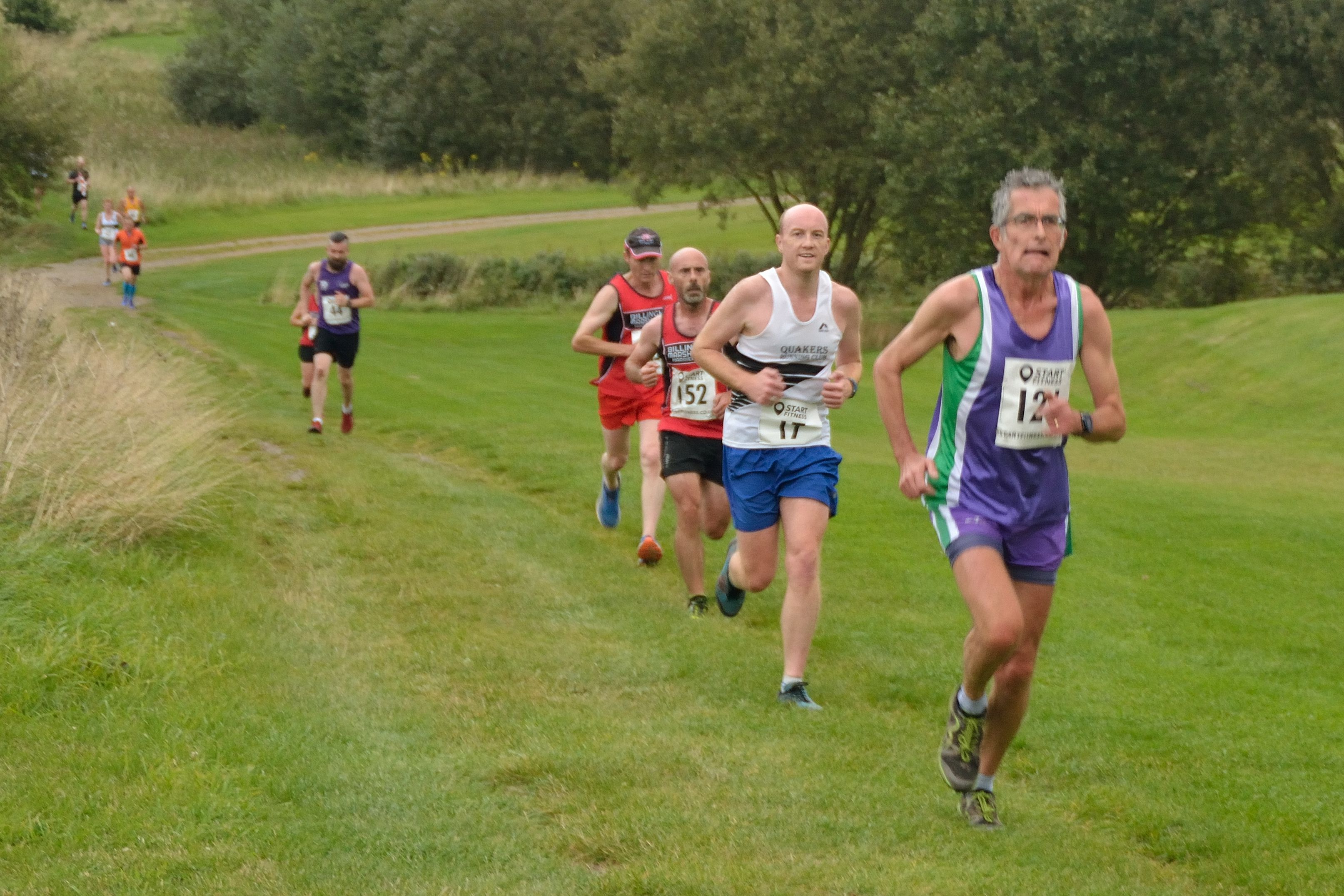 2019
Photos (by Philip Houghton) * Photos (by Pete King) * Serpentine Results 2019


2018
Serpentine-Results-2018 * Report in the Northern Echo * Photos (by Pete King)
2017
Serpentine-Results-2017 * Report in the Northern Echo * Photos (by Angus Hearmon) * Photos (by Paul Glaister) * Photos (by Philip Houghton) * Facebook photo collection
2016
Serpentine-Results-2016 * Photos (by Philip Houghton) * Photos (by Paul Glaister)
2015
Serpentine-Results-2015 * Photos (by Philip Houghton)
2014
Serpentine-Results-2014 * Photos (by Chris Lines) * Photos (by Paul Glaister)
2013
Serpentine-Results-2013 * Photos
2012
2011
2010 and earlier

Previous Winners
Male Winners
| Year | Name | Time | Club |
| --- | --- | --- | --- |
| 2019 | Kurt Heron | 36:12 | - |
| 2018 | Tristan Learoyd | 37:13 | - |
| 2017 | Kurt Heron | 36:48 | Ashington Hirst RC |
| 2016 | James Askew | 35:27 | Durham City Harriers |
| 2015 | Tristan Learoyd | 36:17 | New Marske Harriers |
| 2014 | Gary Grounds | 37:11 | - |
| 2013 | James Askew | 35:35 | Durham City Harriers |
| 2012 | James Askew | 35:40 | Durham City Harriers |
| 2011 | James Askew | 35:58 | Durham City Harriers |
| 2010 | Terry Wall | 35:39 | Morpeth Harriers |
| 2009 | Terry Wall | 37:56 | Morpeth Harriers |
| 2008 | Terry Wall | 39:46 | Morpeth Harriers |
| 2007 | Mark Smith | 41:21 | Gateshead Harriers |
Female Winners
| Year | Name | Time | Club |
| --- | --- | --- | --- |
| 2019 | Andrea Pfister | 43:35 | Lauffreunde HADI |
| 2018 | Molly Smith | 45:17 | Vegan Runners |
| 2017 | Amelia Pettitt | 43:34 | Vale Royal |
| 2016 | Laura Lee | 42:34 | Durham City Harriers |
| 2015 | Judith Nutt | 43:34 | Elswick Harriers |
| 2014 | Elaine Leslie | 43:17 | Jarrow & Hebburn |
| 2013 | Tracy Waller | 42:21 | Hartlepool Burn Road Harriers |
| 2012 | Jane Wistow | 46:53 | Hartlepool Burn Road Harriers |
| 2011 | Tracy Waller | 42:54 | Hartlepool Burn Road Harriers |
| 2010 | Sarah Jane Oates | 46:19 | Crook AC |
| 2009 | Susan Milburn | 54:44 | Newton Aycliffe AC |
| 2008 | Janet Raper | 51:22 | Newton Aycliffe AC |
| 2007 | Julia Atkinson | 51:24 | Newton Aycliffe AC |
First Male Sedgefield Harrier
| Year | Name | Time |
| --- | --- | --- |
| 2019 | David Bentley | 38:15 |
| 2018 | David Bentley | 40:21 |
| 2017 | James Oldfield | 37:33 |
| 2016 | James Oldfield | 39:57 |
| 2015 | James Oldfield | 37:35 |
| 2014 | James Oldfield | 37:30 |
| 2013 | Chris Lines | 40:13 |
| 2012 | David Greatorex | 40:22 |
| 2011 | Jonathan Baines | 38:43 |
| 2010 | Gary Hetherington | 38:23 |
| 2009 | Gary Hetherington | 39:50 |
| 2008 | Richard Bayles | 44:25 |
| 2007 | Stephen Collins | 45:54 |
First Female Sedgefield Harrier
| Year | Name | Time |
| --- | --- | --- |
| 2018 | Lisa Martin | 53:43 |
| 2017 | Lisa Darby | 48:50 |
| 2016 | Lisa Darby | 48:16 |
| 2015 | Deborah Pennick | 50:12 |
| 2014 | Tracy Glaister | 52:05 |
| 2013 | Abie Hearmon | 46:02 |
| 2012 | Abie Hearmon | 51:03 |
| 2011 | Janet Raper | 50:23 |
| 2010 | Janet Raper | 49:40 |
| 2009 | Kerryanne Everett | 58:02 |
| 2008 | Anne Hydon | 54:00 |
| 2007 | Anne Hydon | 55:13 |
| 2019 | Emma Featherstone | 51:27 |
First Hamminkelner
| Year | Name | Time |
| --- | --- | --- |
| 2019 | Werner Kamps | 42:27 |
| 2018 | Werner Kamps | 42:19 |
| 2017 | Werner Kamps | 43:07 |