On Sunday I took part in my first Trail Outlaws race with the choice of a the scenic but challenging Branches and Bays 10k. I went into the race with no expectations other than we were going to get wet as it had been raining for a few hours. A handful of harriers took part with Emma, Rosie, Claire, Christine, Vicki and DB all on the start line
We lined up opposite the pub on the start line. After a bold choice from Rosie, we had me, Emma, Claire and Rosie on the 2nd row from the front. The race started in Hawthorn village.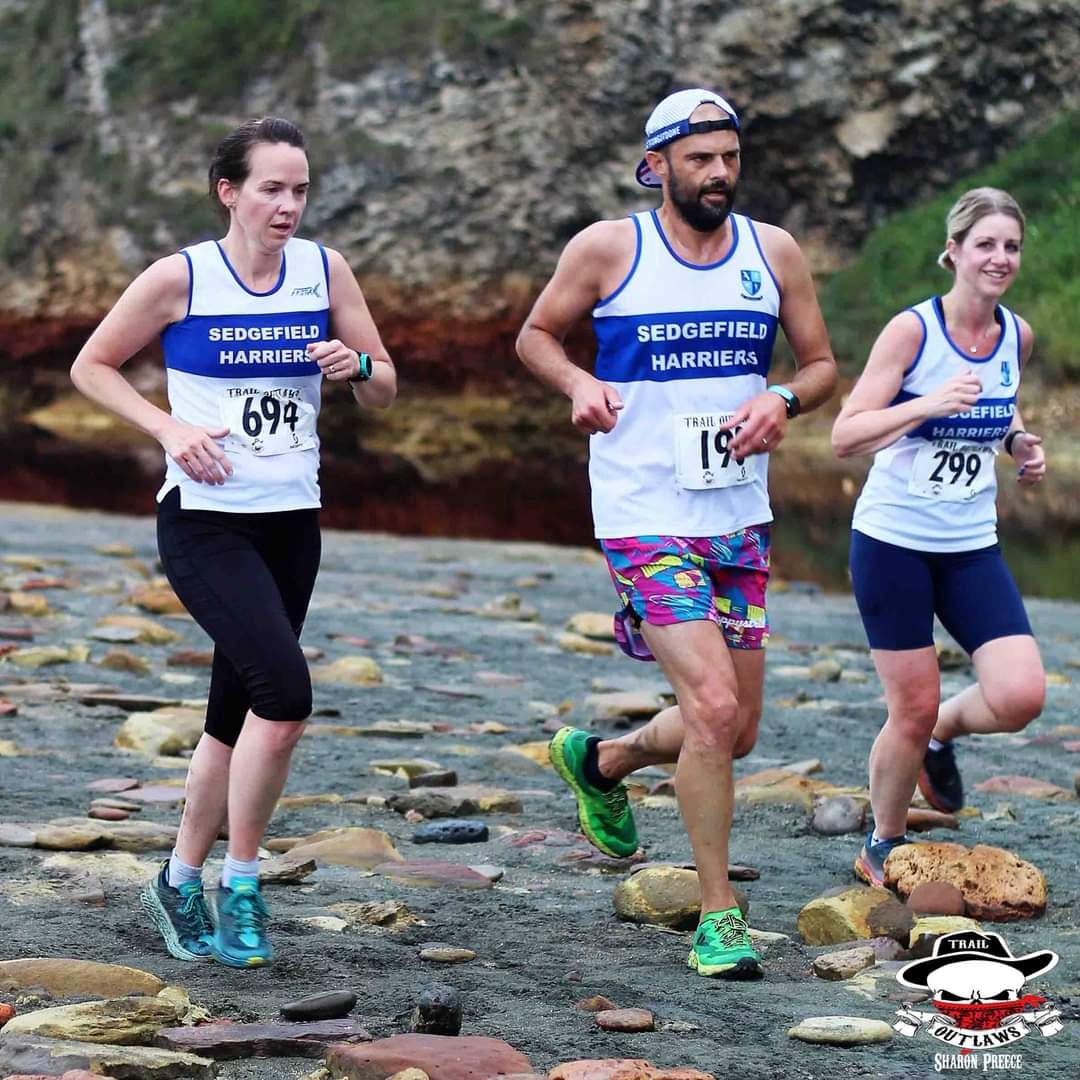 A winding route out of Hawthorn took you into Hawthorn Dene. I went out strong and hit 7 min miles for first 2 miles and felt really strong. I got to the first beach and the steps and had an Asthma attack which slowed me down, and allower Rosie and Claire to overtake me. I rallied and got back to a recent pace along the cliff tops towards Seaham and the beach before noses point. We got onto the 2nd beach and faced the steep slope up to Noses Point. I struggled to breathe at the water station as Claire and Rosie disappeared into the distance and Emma closed in behind.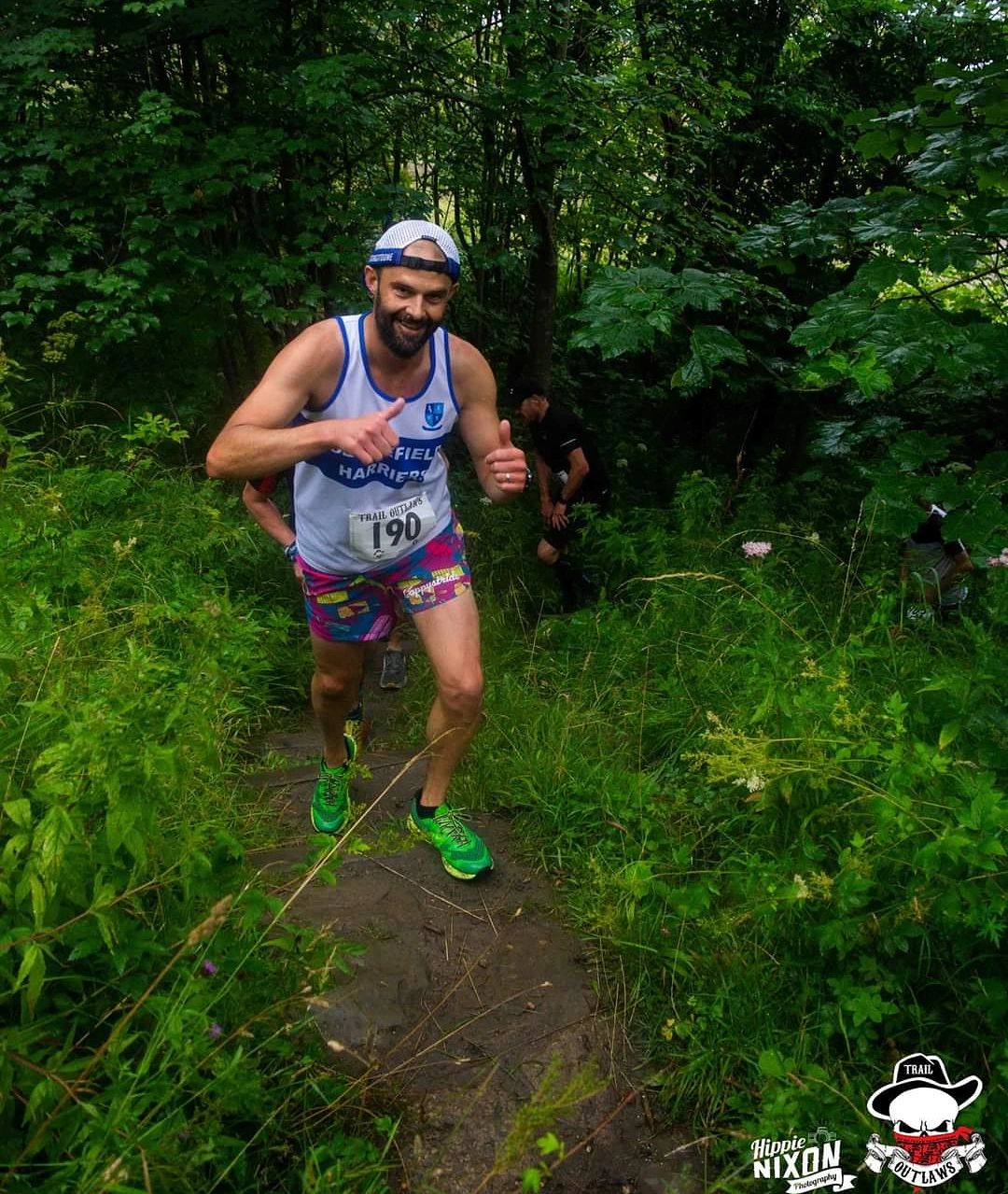 A strong run over the trails back to Hawthorn Dene kept Emma at a distance but getting into the Dene saw my Asthma kick off again and my HR go up to 185. Stopping to recover Emma overtook and asked if I was ok. I waved her on. A miles worth of struggle I got to the finish and staggered over the line virtually unable to stand or breathe.
A lovely medal and fantastic event. I will be back. Finally, a well done in particular to David Bentley for 4th place overall.
by Andy Featherstone.