Ravenscar Half Marathon….. 19th May 2019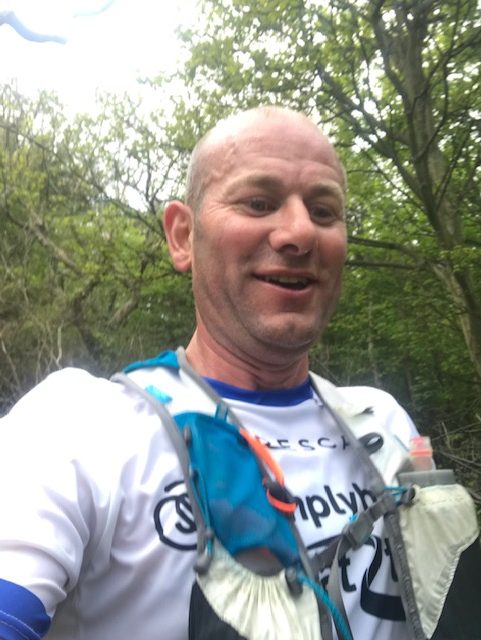 I've thought about this event a few times before but never got around to running it….. So 2019 was going to be the year, which unfortunately clashed with a club race… The plan was that myself and "BILLY" were off to do this… But I kept pursuing fellow Harriers to join me… Eventually I managed to in the name of Steve Forman.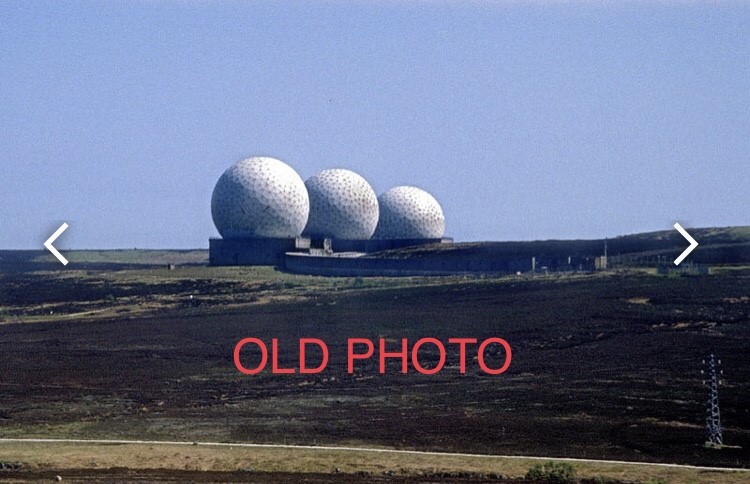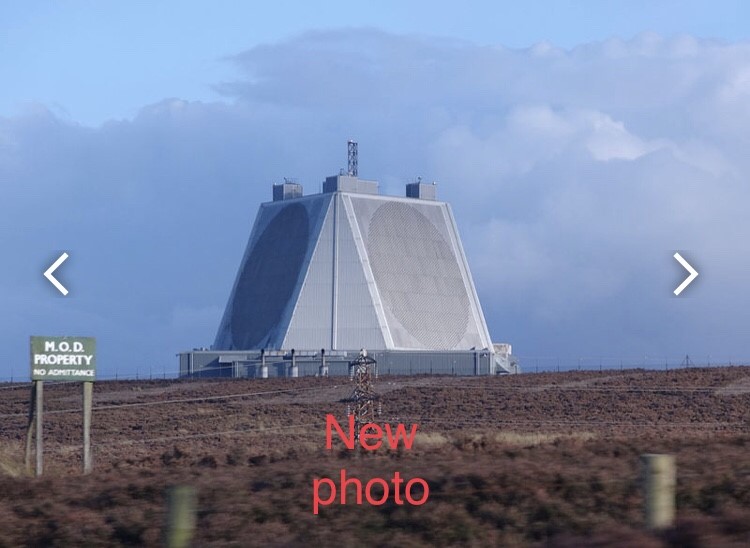 So the morning came and all the travelling plans were in place… The morning weather reports said cloudy and showery…. so put the appropriate clothing on……. which turned out to be the total opposite, a very warm one indeed. Ravenscar would take around 1 hour 25 minutes to get there so set off in good time. It's been a while since I've travelled over the moor roads, which I used to every morning for a while when working over at the early warning system….. at Fylingdales. We had the postcode set into the Satnav and one called 'just follow' which took us though a place Sandsend (which would be a nice seaside stop in the future ?????).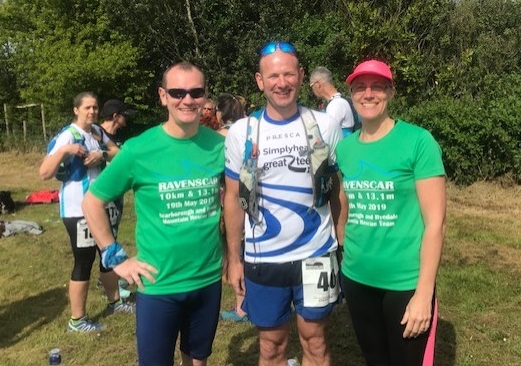 Once back on track and realising we had just driven around in a nice little circle, driving over to Ravenscar the roads can be like a rollercoaster which could be a little hairy if not paying attention….. We arrived thinking we would be early…. But no, got there perfect timing, just ahead of all the others turning up so parking the car was great, no problems. We collected our numbers and Steve bought us a nice coffee. The headquarters and registration were in the village hall and side gardens. The event was run by the Scarborough Mountain Rescue from this area. Steve and I treated ourselves to a new buff from them which I thought 'in this heat ???'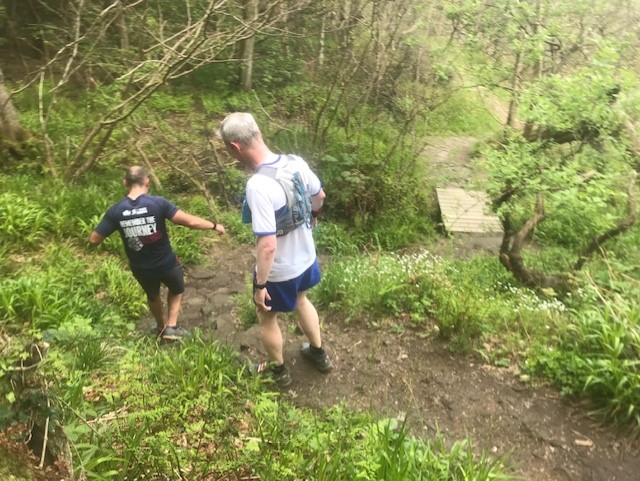 All sorted ready for the start, lots of eager runners gathered. There were going to be two events A half marathon, and a 10k which started 30 minutes after us…. so after short briefing we were off… The plan was to take it easy for the first half, no pressure just enjoy this new event. We ran down the coastal paths and across, picking up an old railway line. It was about 9 miles running down this way, through lovely woodlands which did make a nice difference to the temperature… Once at the turning point we found out the first half was a lot easier and than second !!!! A fellow runner did warn us what was coming up. Heading back, the views were great. Trail running is beautiful at times!!!!!
Then the real fun started, HILLS and STEPS or you could call them LADDERS!!!!! Keeping sensible about things and watching our footing we pushed on up the coastal paths taking turns pacing each other.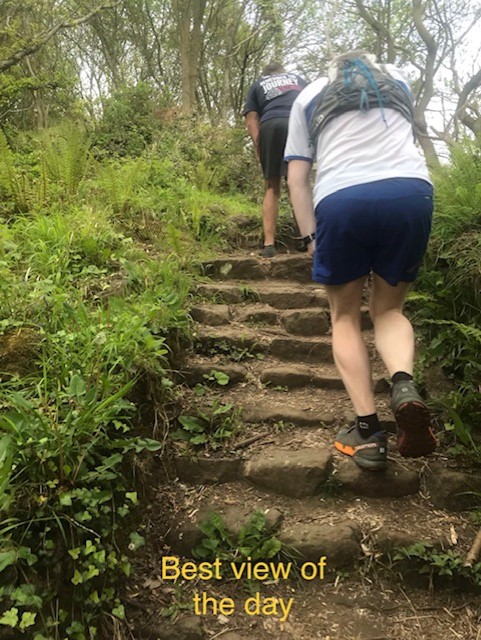 With about 3 miles to go Steve started to pick up the pace and we passed a few more runners. The heat was starting to catch up with me and my back started to ache again in the place I've been having problems …. But I'm not to go there… old age must be catching up ??? I said to Steve 'keeping going and I'll see you at the end'.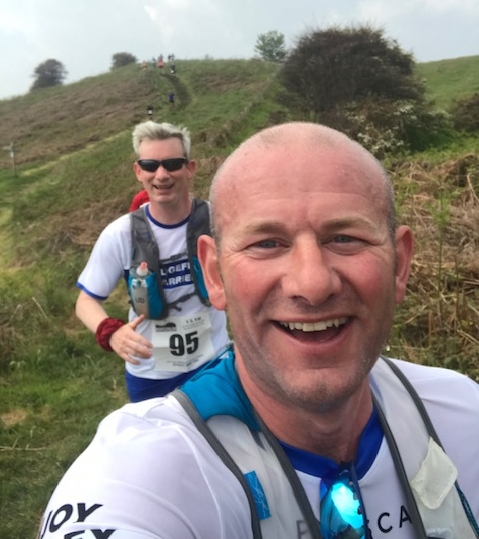 We didn't have long to go to the finish, just a couple of little sharp inclines and a little push to the line…. phew finished….. time for a big drink of water…. That buff… I was glad of it… was like a towel around my waist. Grabbing a medal and drinks and a little chat to others we thought about heading back….. Was it going to be fish and chips from Whitby? WELL….. no, back to Guisborough to the trusty place #COSTA ….Parked up, small walk, been a while since here too !!! ( need to get out more ???? well not quite…) While walking to grab a coffee a young lad on his phone asked his mate about getting hold of his…… steroids… nice!! Put it down to culture (or "lack of ") … and modern life.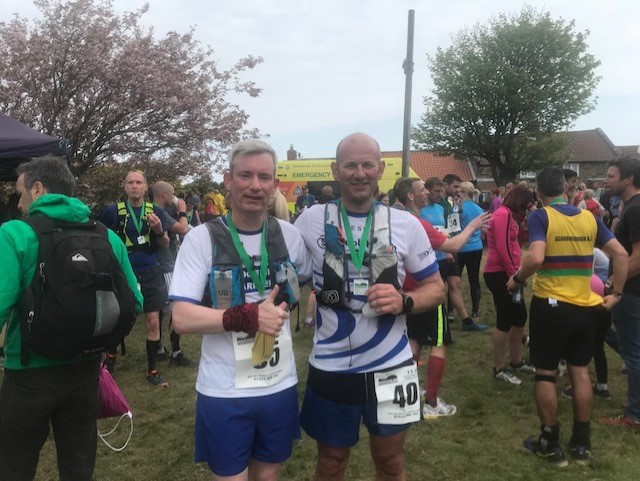 So to finish. The trip out, a nice coffee and a muffin….. a rainbow muffin? … sorry no parmo…. Would I go back and run it again? Yes (maybe a great one for the Grand Prix next year????) Great event, great course and challenging in places. It may be different in the rain and wet but that's the same for all events…. But The views – I can see why people love running – the moors, trails and coast.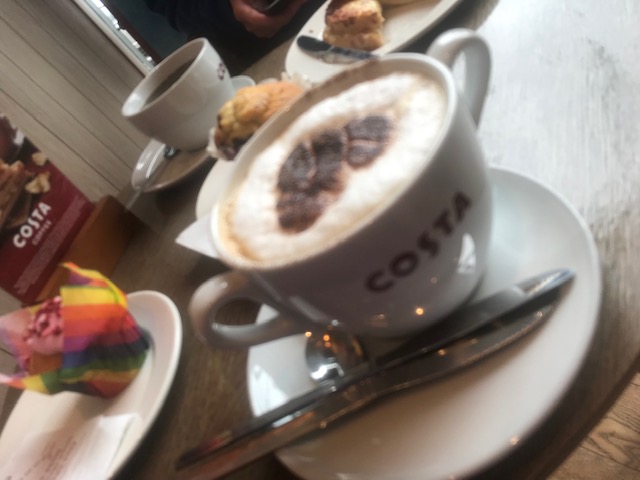 Notes …. value for money …. Yes, travelling and parking all good. Event organisation… all ran smoothly. The heat did catch a few out, but all was in hand with the great staff and volunteers.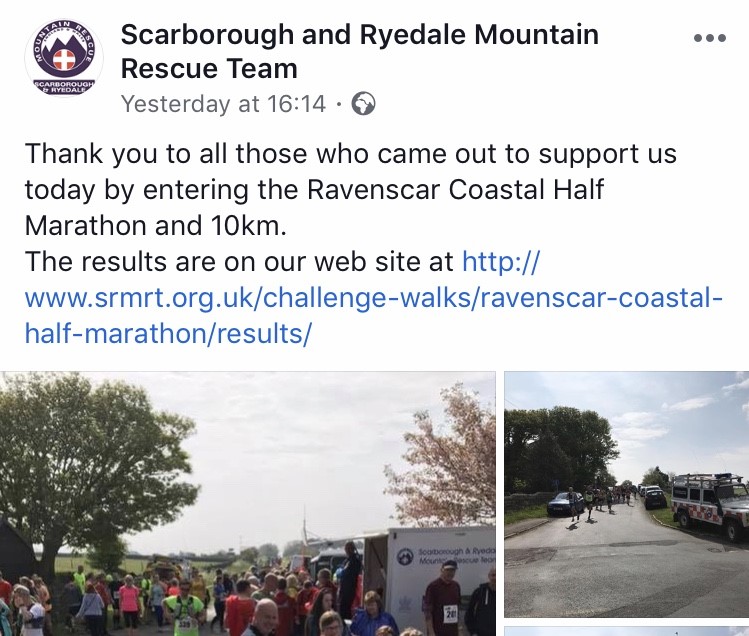 Just remember people: in warm weather keep hydrated (and that's a note to myself!!!)
So here's to the next adventure…… Ray out !!!!!
Results: http://www.srmrt.org.uk/wp-content/uploads/2019/05/RC-Half-Marathon-Results-2019.pdf
By Ray Carmichael.