So where do I start? One Sunday morning running with Pete (a surprise I know lol), we started discussing races and potential times. I said ideally this year I wanted a 50 minute 10K, and with currently running well, Pete said he would happily pace me round. Bonus, I thought, not knowing how my idea would potentially blow up lol. So the scene was set, Pete would pace me round. Then up pops Sunderland 10k and a message from Pete saying he's in, 30secs later I had entered not knowing what to expect as I hadn't completed it before. This is now where the pressure started to build, mainly from myself as I told everyone I wanted 50 mins, and my previous best was 52.09 (a section on the Thirsk 10 miler) so I knew I needed to push myself to achieve my goal…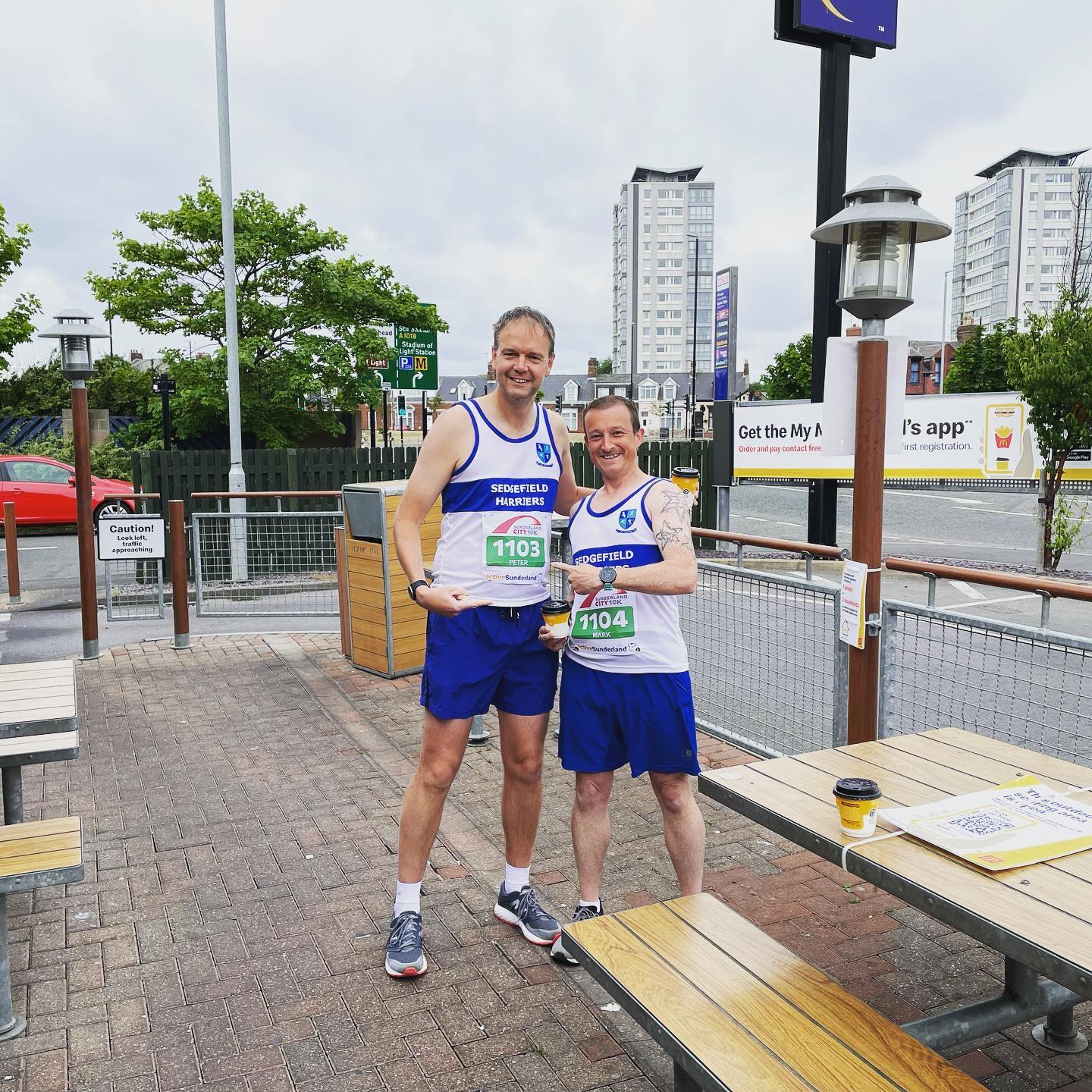 The day before the race the Harriers Sunday group page started to blow up with predictions of my time, which ranged from 48-49.59, I joined in and thanked everyone for their support… Race day, the nerves started to kick in and my thoughts turned to what if I don't achieve my time, the adrenaline definitely started to flow around my body. We arrived at Sunderland where Pete parked his car ready for a free charge !! We quickly nipped over to McDonalds (me, Graham and Pete) for a pre-race coffee, then wandered down to the start.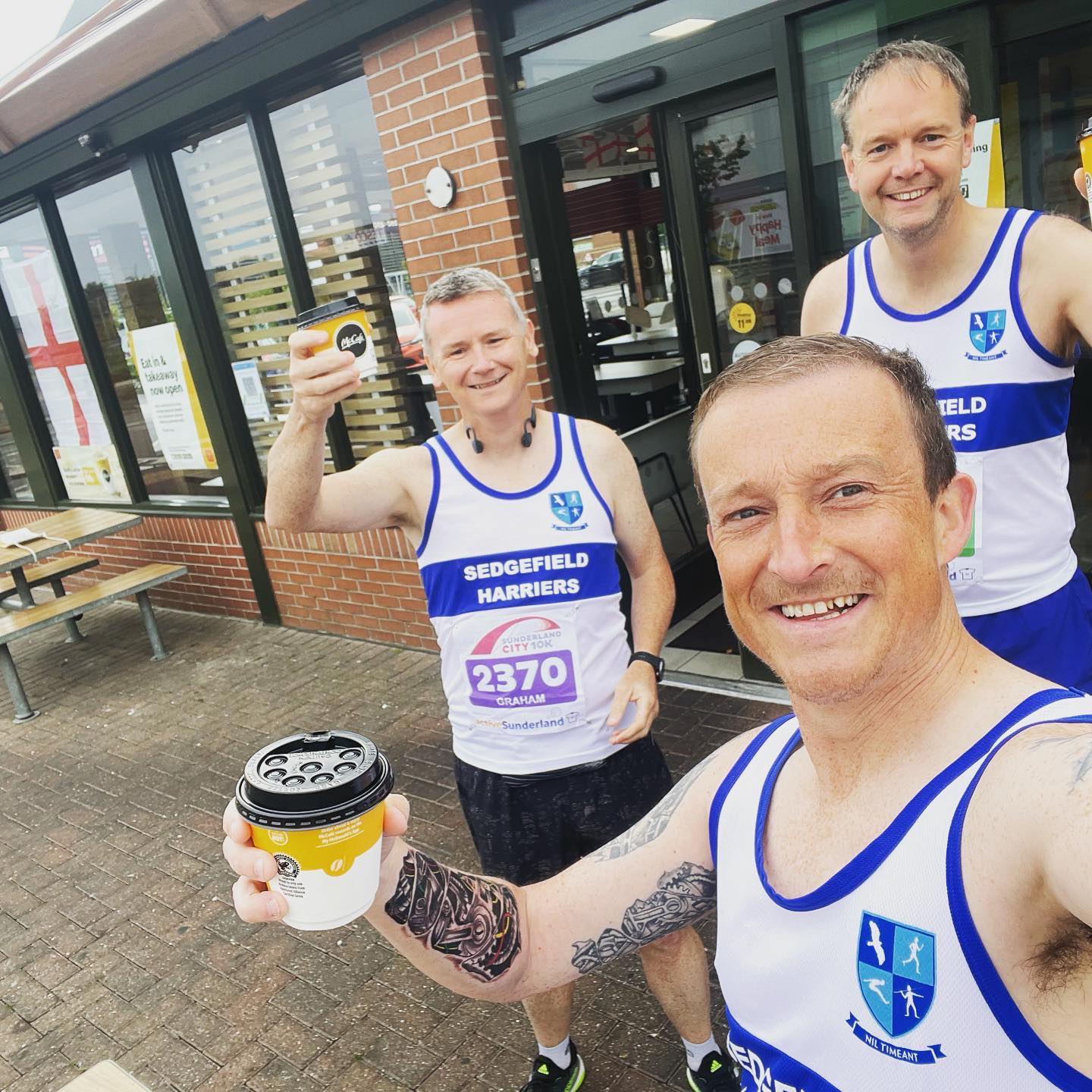 So onto the race. We lined up and I remember Pete just kept saying to me you've got this and don't go off like a loon. I stuck to his advice and off we went, both me and Pete went off together and I thought he was going to stick with me throughout. First K done I felt comfortable and still able to talk lol, second K just about completed and I hear Pete shout 'keep going you've got this!' and then a follow up of '4.37 for the 2nd  K', and I knew then it was all on me so away I went on my own trying not to look at my watch.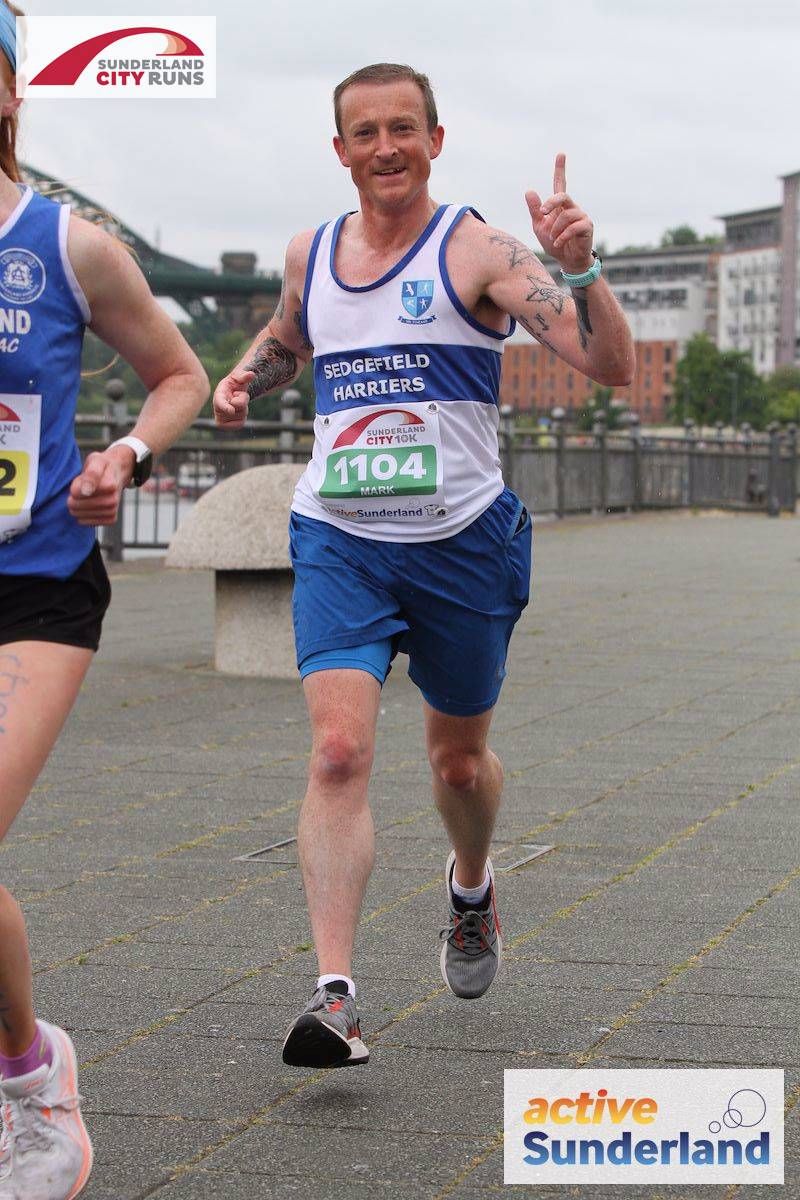 I tried to pick off a few runners in front of me, and use them as a gauge and to keep me motivated, 3, 4,and 5K. I kept plugging away and managed to get an new PB over that distance of 22.31 which alone was a massive achievement for me. We then turned down onto the front and on came a few spots of rain. By this time I could feel myself getting tired, but I knew I had to push on, I took a sneaky look at my watch and it flashing ahead by 1.30 minutes. Think that gave me a little boost. I continued on trying to maintain average splits, and by 8.5k I had manged to take it to 2 minutes ahead, and by that point I knew I had given it a go.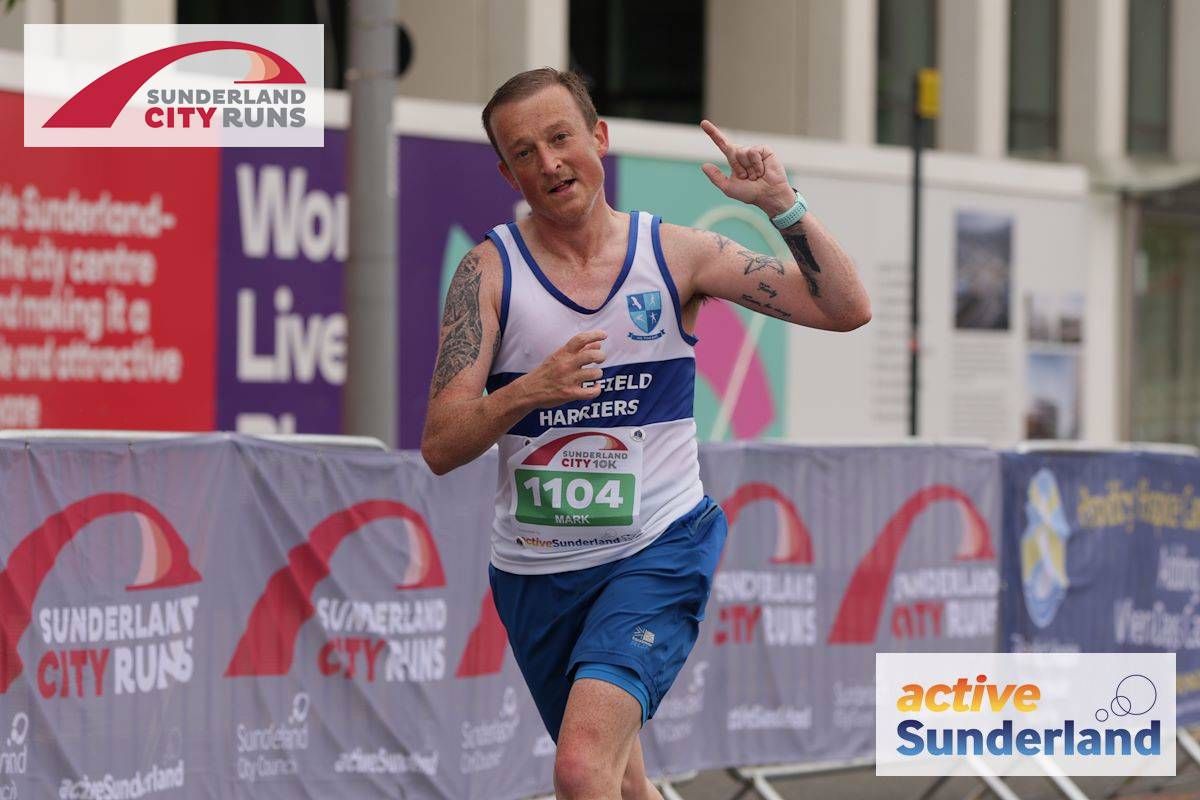 Then the final long drag, a few people started to overtake and I knew I didn't have anything extra at this point, I just needed to maintain it for the final 1/2k then the sneaky little detour around by the university put another slight incline in. I was digging deep and pushed through, over the bridge and onto the final straight. I tried to give everything I had left and looked at the clock and it was towards 47 mins. I think I crossed the line just before the clock time of 47 and there was Chris Lines saying 'You smashed it well done!!' as I then walked round to collect the goody bag my phone pings and the time comes through 46.43…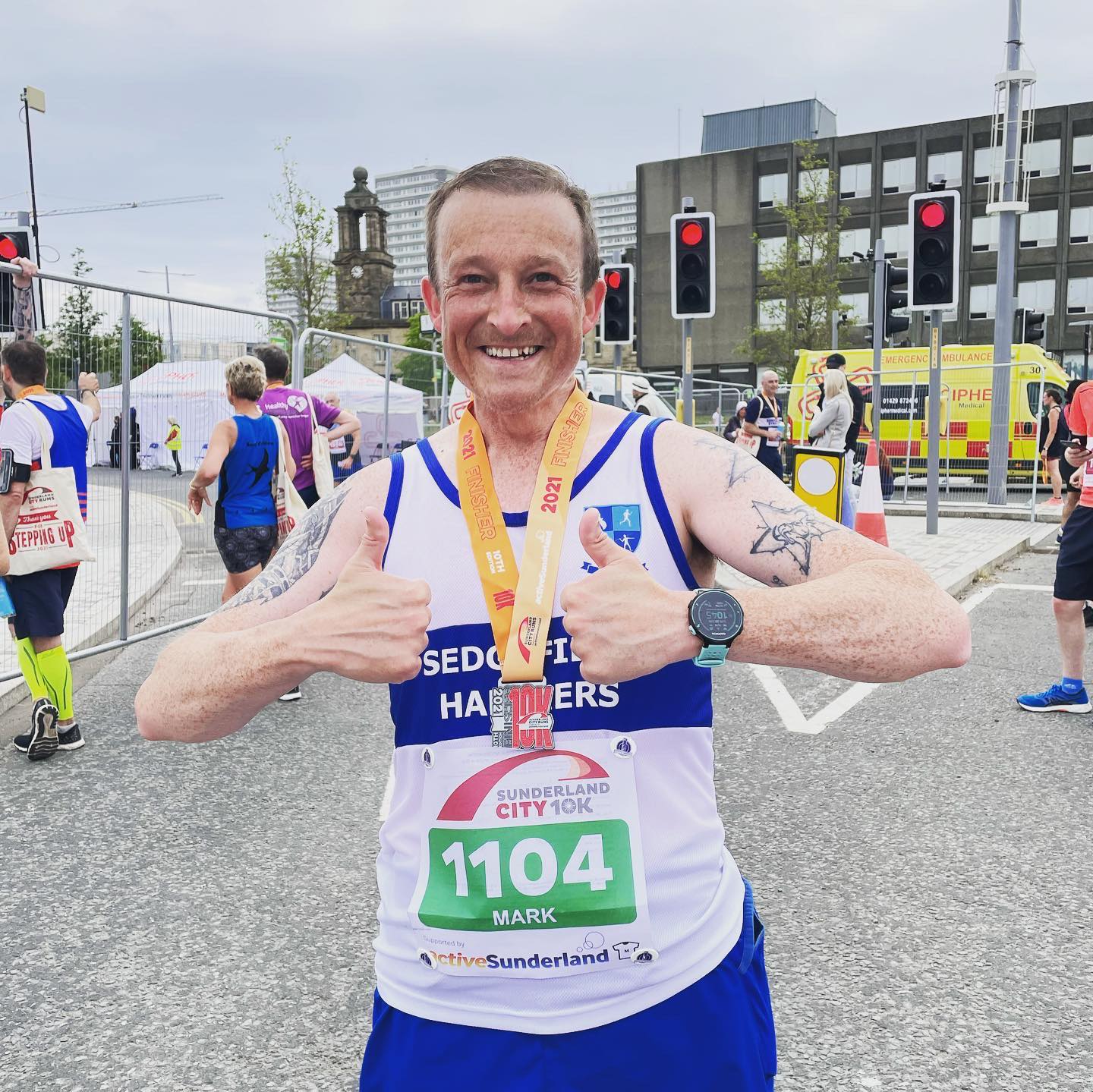 Not only did I achieve my 50 mins target I smashed it well and truly!! And as most have seen I honestly couldn't have been happier. That's officially about five and a half minutes off my best ever 10k time…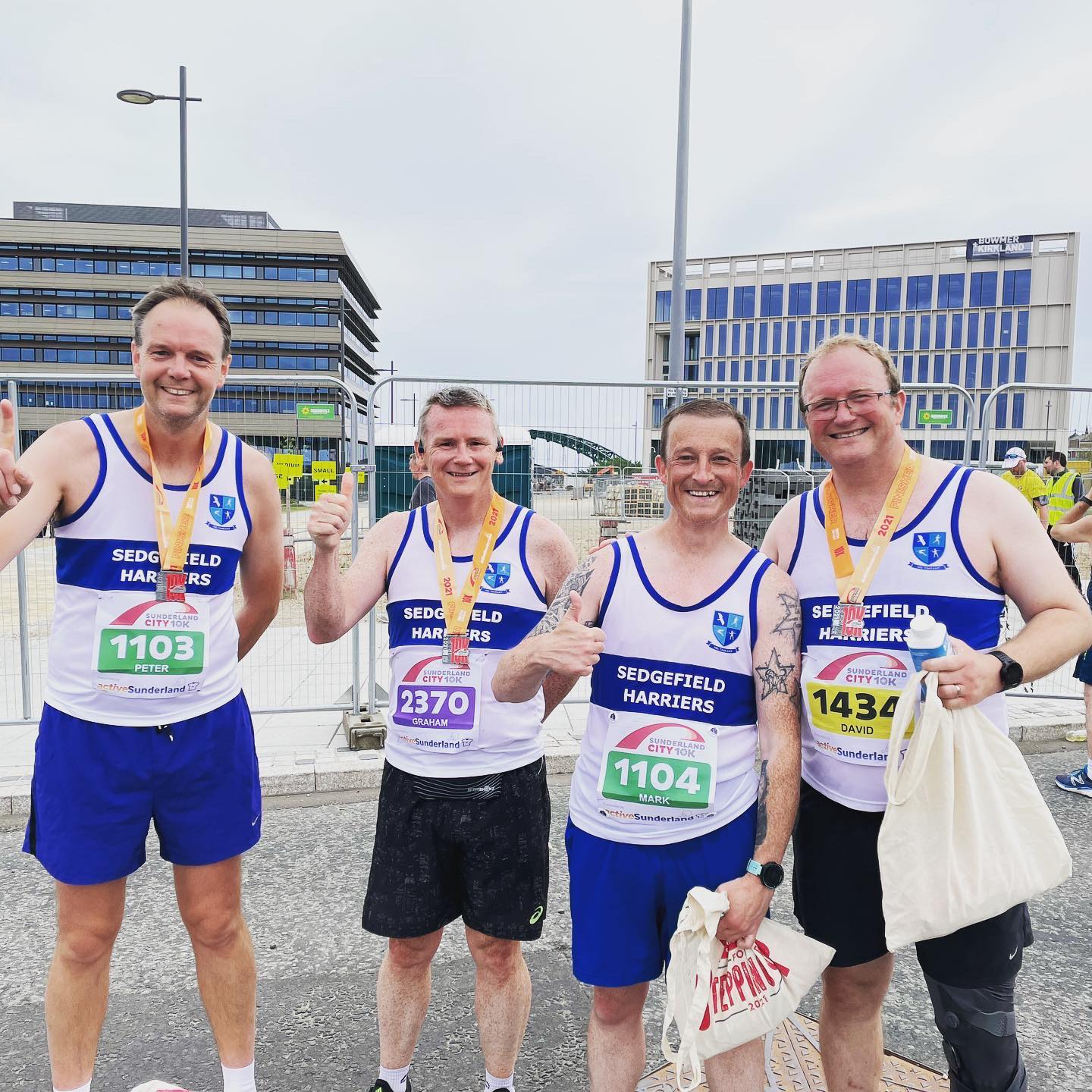 I do have to say a big thanks to everyone that believed I could achieve my goal and to Pete for keeping me grounded over the first 2k as I think otherwise I probably would have gone off way too fast. Now maybe the next goal will be 45mins….
By Mark Chapman.