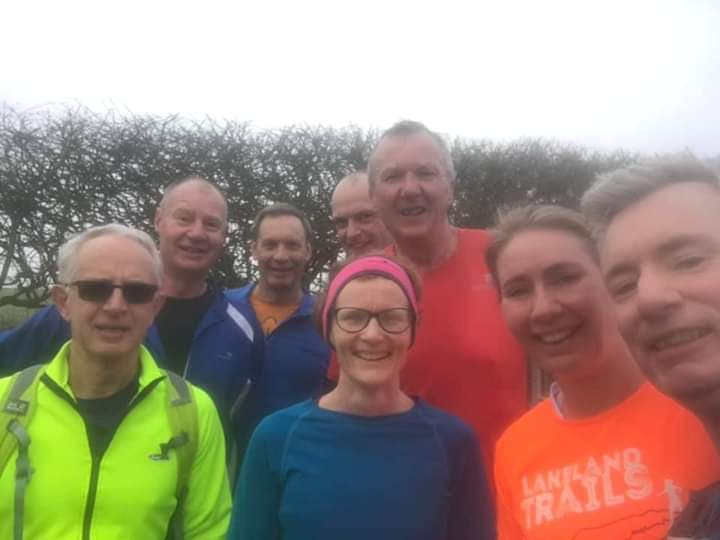 Helmsley YHA
Sixteen of us arrived in a sunny Helmsley by train, car, bike and on foot for the annual training weekend. A combination of seasoned Mount Hooley attendees and first timers, the group was pleased to find a comfortable youth hostel on the edge of Helmsley, well equipped, warm and quiet.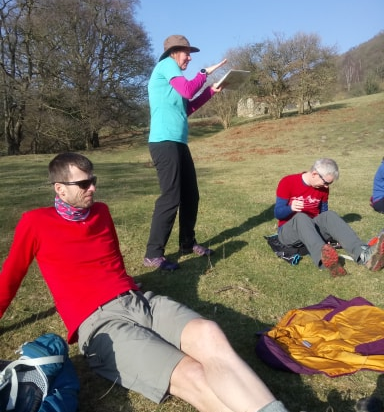 As Chris and I had arrived just in time for dinner last year, we made an effort to get there earlier and took the afternoon off work. Chris cycled down from Greatham and I drove down arriving about 3pm. I thought training had better get under way, so I had a quick look at google maps and headed out of the village on the Cleveland Way towards Riveaulx. A tarmac path soon turned into a field edge path and then a wonderful up and down route through woods. Once I reached the road I doubled back, clocking up 5.5 miles. A great start to the weekend. We all went to The Feathers for an evening meal. I was the only one to have a pudding (dark chocolate and orange brownie, with white chocolate sauce and ice cream, in case your're wondering) but I was the only one who had done any running!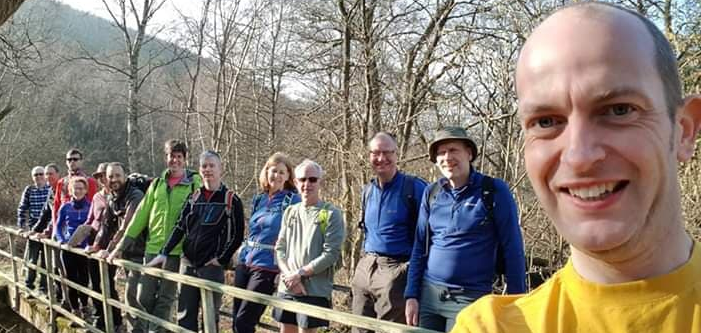 Saturday morning started with a 'pacey' run. With Tracy as our leader, we headed out of the village for a 6 mile loop . A beautiful still morning we saw roe deer and lots of pheasants. A steep hill slowed the pace and the challenge of hill reps was politely declined. Nice try Tracy! Once we got back to the youth hostel Mil and John headed off for another 30 minutes, getting the prize for 'commitment to training'.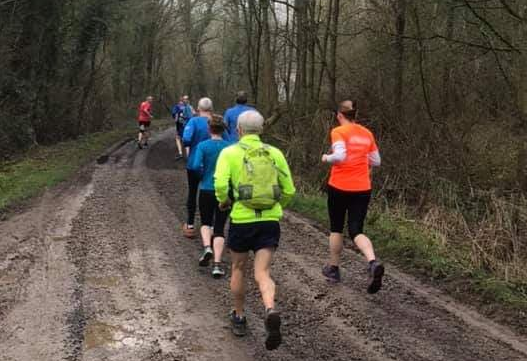 Once we had showered and refuelled the majority of us set off for a walk, taking full advantage of the glorious countryside that surrounds Helmsley. We covered 7.5 miles across fields and through woods. Normally at training we may only have chance to have a quick chat to fellow Harriers, so this was a great opportunity to talk to people. John (Marshall) is a keen bird watcher so could help us identify various birds including magnificent buzzards, waiting to pick off any weaker members of the group.  
In the evening a number of the group headed off to the Brewery to watch the rugby and then everyone refuelled – some getting takeaways and some having home cooked food. Mike (Wood) won the prize for 'commitment to eating', managing to consume a family steak and ale pie from the artisan bakers. The men then settled in for an evening of poker and whiskey drinking – luckily playing for chips not coins.
Sunday dawned sunny again. Another walk was planned but three of us headed off – Phil to Wem-ber-ley (a football match, which apparently the right team won on penalties); Chris cycling 50 miles home; and I headed off to Stockton to run in the Winter Trail Series as part of the Grand Prix. All in all the weekend was great fun with great company.
And the final prize for 'commitment' goes to Sue (Round) for her unwavering 'commitment to shopping'. She set off before us and came back after us – who knew there were that many shops in Helmsley? Don't worry Sue, there will be another pair of bargain Gabor blue shoes.
By Sue Dobson