The Boston Marathon is so flat that it makes pancakes look hilly, flat fish look like sharks and flat tyres look firm and bouncy. It's flat then. That's one reason why I wanted to do it. Another is the look on people's faces when I tell them that I'm doing 'The Boston Marathon.'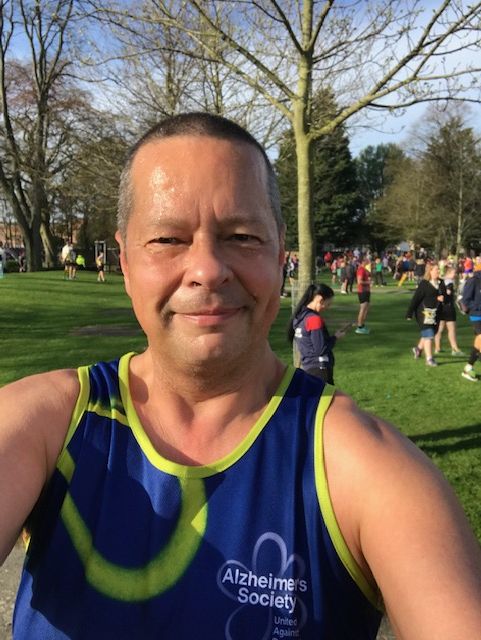 It's the look that says, 'how did that lardy git get a qualifying time?' Naturally, I would then explain that this is Boston in Lincolnshire, which has no qualifying time and where some 17th Century religious dissenters started their journey, culminating in the voyage of the Mayflower and the founding of Boston Massachusetts, where, I understand, they also run a marathon on the same day but one which requires a sub 3:15 qualifying time.
It was my 61st birthday and I wanted to mark it with about four and a half hours of running (4 hours, 37 minutes and 27 seconds to be precise), followed by a hot bath and enough beer to alarm a public health physician.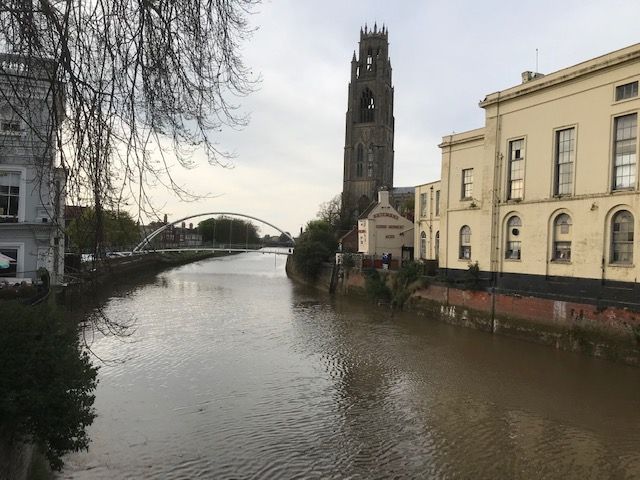 Boston is an interesting and beautiful place. The town rests on a tidal river, so there are boats and who doesn't like boats? The 'Boston Stump', St Botolph's Church, is the largest parish church in England (according to Wikipedia) and well worth a look. There are also some other fine buildings. The imposing Century Methodist Church attests to the fact that there still a dissenter tradition in Boston. Other forms of God botherer are available.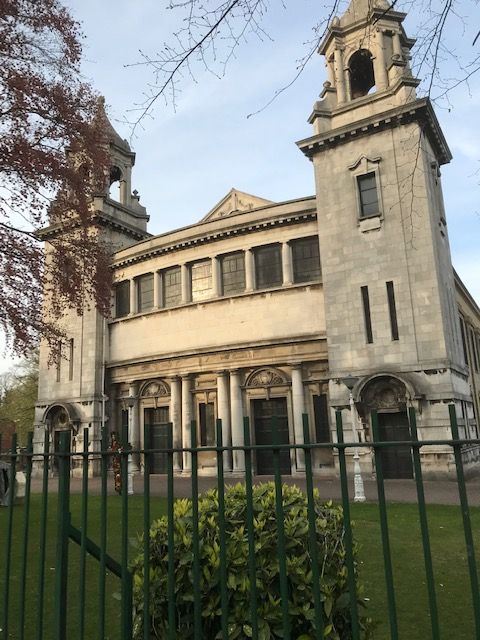 The other thing that makes it interesting is that there are two distinct populations: a white British one and an East European one. The latter picks fruit and veg in the farms that surround the town. The former voted for Brexit by about 75%. Well, probably not the farmers who depend on the East Europeans to pick the fruit and veg but I'm just guessing.
In the evening, the East Europeans, promenade around the town or play football in the lovely central park, where the marathon runners assemble. The native Bostonians seem to go to pubs adorned with the flag of St George. Other flags are also available. These are to be found on all the East European delicatessens. So, if you want to run a marathon and pick up some Polish sausage and beer (recommended) then this is the one for you.
The race is extremely well organised. Covid precautions mean assembling in the park and being led to staggered starts in the market square, where there is still a market on Wednesday and Saturday. It's all chip timed, and you literally get your finish time text to you as you cross the line. Impressive. The route is mostly on small country lanes. It's not traffic free but there is so little traffic, it may as well be. There are also a half-marathon and fun-run options. The half marathon starts after the marathon, which is handy if one doesn't want to hang about too long after the show. Both end at the local college, which is a short walk back to the town centre and pubs aplenty.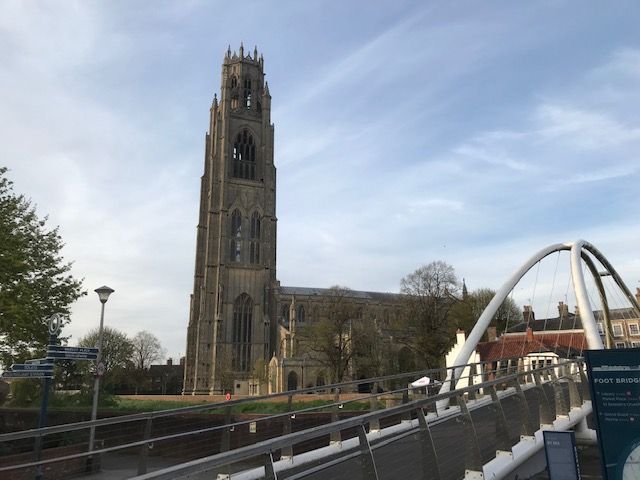 At the end you get a medal and a tee-shirt. The tee shirt is a work of art… if Dadaists made race tee shirts. Nothing sums up the supreme endeavour of running a marathon as a tractor, vegetables and some random runners. At least it has a Union Jack, just to make sure that no one thinks you ran the other Boston Marathon.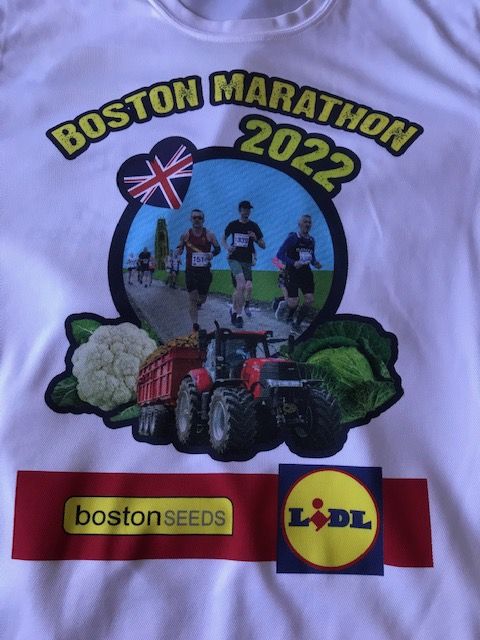 The men's race was won by William Strangeway in 2:25:11 and the ladies' race was won by Natasha White in 2:59:07. Show offs.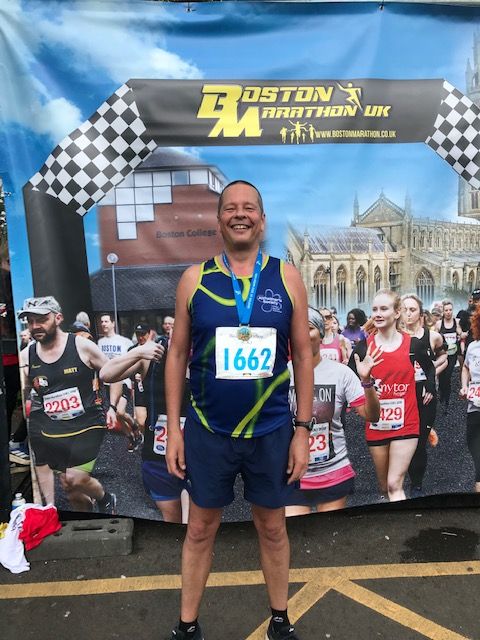 By Ian Spencer.