A family holiday in the Vendee Region of France brings with it the opportunity to take part in a closed road chip timed half marathon for the princely sum of 17 Euros. The entrance fee included a technical t-shirt, feed stations stocked with raisins, cake and brioche, and was a well organised event with a friendly local atmosphere marshalled exclusively by volunteers from the host club (even on the road closures).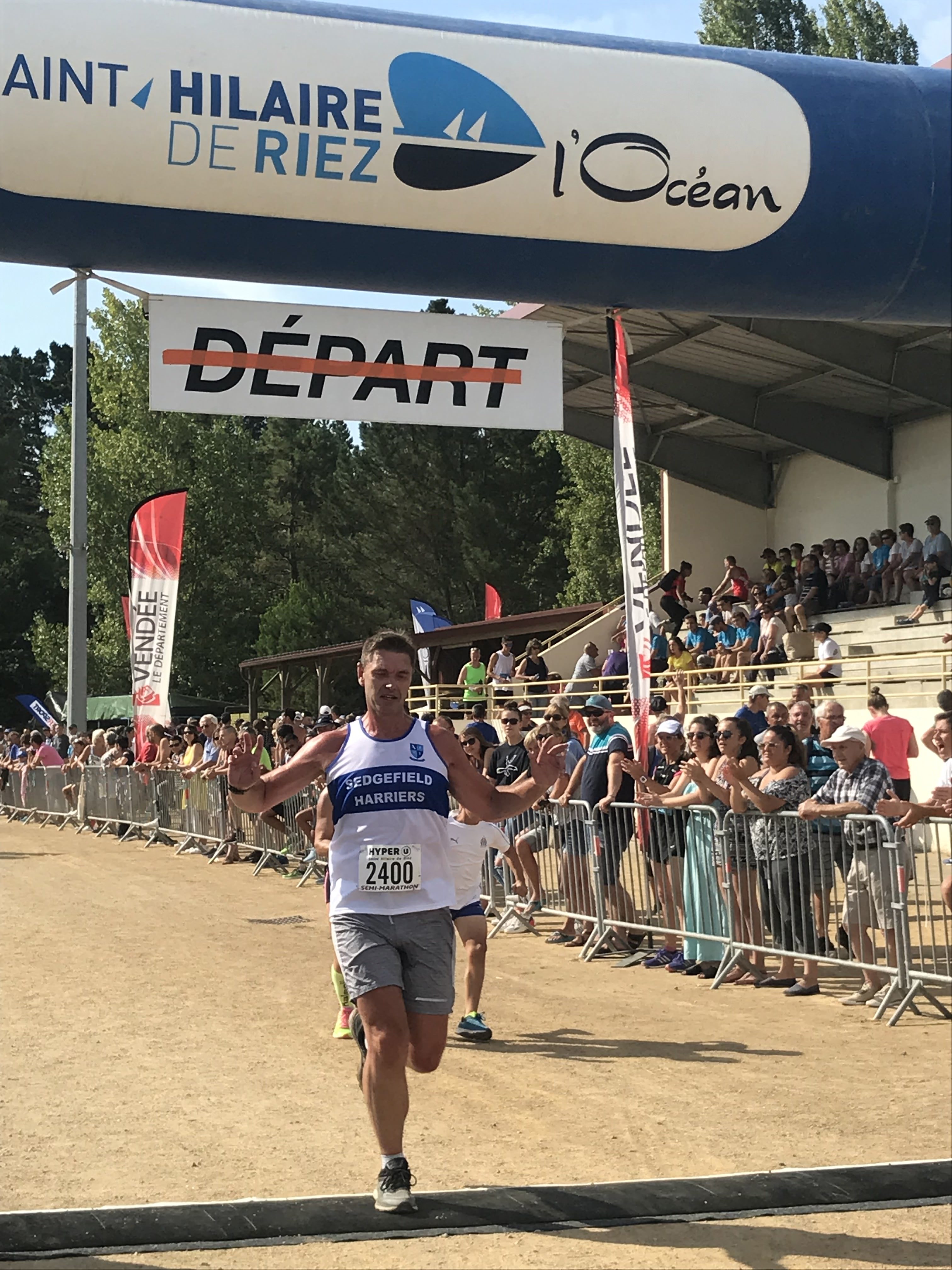 The route took us on a three lap 7K course, split 60:40 between road and trail, along with a section round the club's running track with it's tiered covered seating, changing facilities and of course a bar serving wines and beers. The route allowed the introduction of a 7 & 14K run with Vicky, returning from injury deciding to give the 7K a go.
Signing up online was easy, although regulations in France mean you need a doctor's certificate, they accepted our club membership cards, which led to a friendly conversation when we arrived to pick up our numbers. The pre-race ritual didn't involve the usual portaloo, instead a continental hole in the floor and handy flush which seemed designed to ensure that your shoes were cleaned at the same time. This strikes me as a fantastic idea, particularly post cross country run.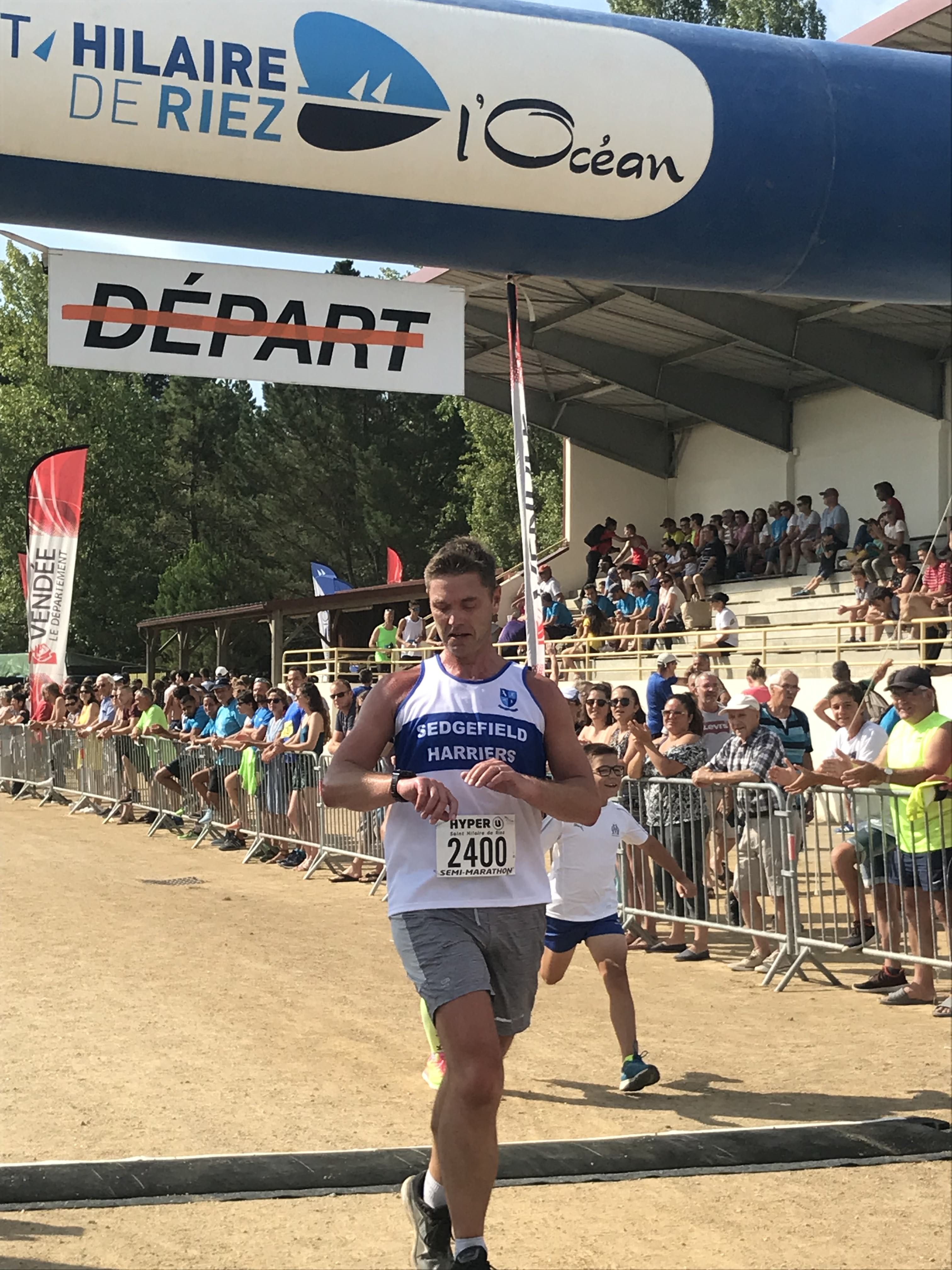 Setting off at 9am to beat the midday sun meant an early start, but as we lined up I was certainly pleased to be shaded from the full sun and to get underway before temperatures spiked in the late 20s. I resisted the temptation to try cake on a run at either of the feed / water stations, but after crossing the line I couldn't resist a couple of slices of water melon. Some would describe the route as fast and flat; given our love of wine, bread and camembert I'll go with flat and fun. After receiving tinned sardines in last year's goodie bag, I was a little put out at the bag of locally sourced sea salt given to each half marathon runner this year, but hey, what do you want for less than £15!!!
By Dave Coxon
Results: https://bases.athle.fr/asp.net/liste.aspx?frmbase=resultats&frmmode=1&frmespace=0&frmcompetition=221694&frmepreuve=1%2f2+Marathon