Tommy Cooper summed me up well when he lamented "I used to be indecisive but now I am not quite sure". The RunFit Hartlepool 5k Trail pre-race literature stating "Entries close at 9.30am on the day of the race" was both blessing and curse.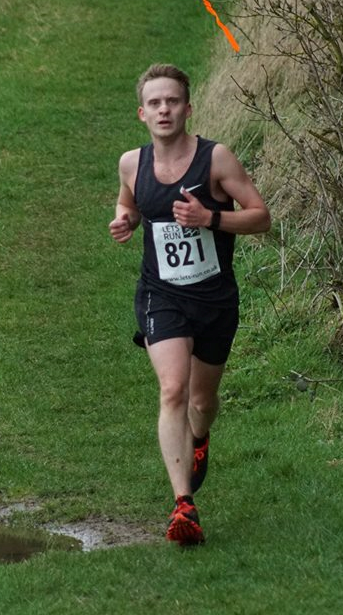 Unable to decide between the above race or 10 miles of Big Stu's 8am fields of mud I decided to let my body clock decide my fate. A 7.48am awakening meant my decision was all but made for me; a trip to the motherland was in store.
As always, I left home in plenty of time, only to be scuppered by a journey that was blighted by more red lights than Roxanne's.
09.29 – I'm in – runner 821, a number somewhat high given the 104 entrants.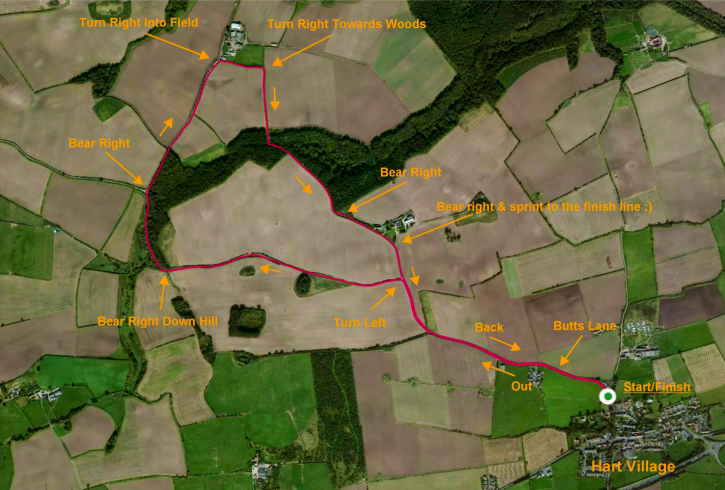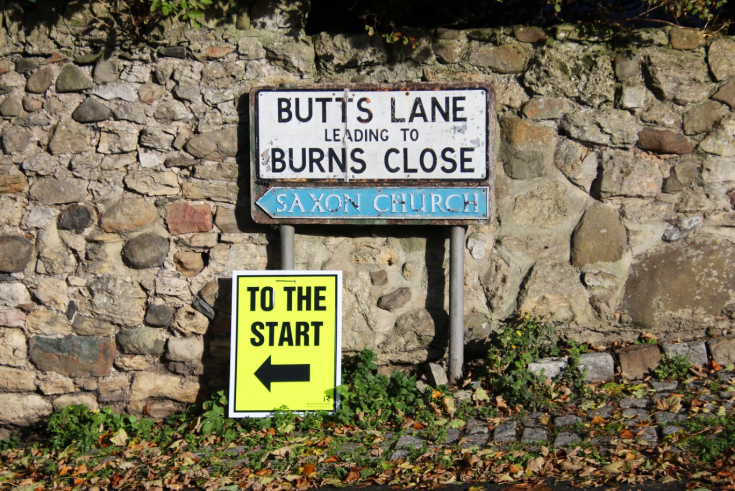 U naccustomed to arriving so early, I wasn't quite sure what to do with myself, so, given my aching limbs from yesterday's lope to Cowpen Bewley, coupled with the somewhat sub-Saharan temperatures of the north east coastline an all too rare warm-up was on the cards.
As 10am beckoned, we left our shelter of the village hall in varying degrees of undress; a last minute decision to deglove from me.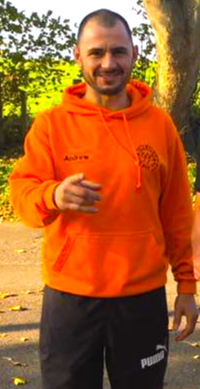 "READY…GO".
A start to match the organiser's humble persona: unfussy; understated, unlike his RunFit posse's hoodies with their lurid, Stabilo Boss-esque tangerine hue.
I underestimated the cold today and struggled to run with this load to warm. The North Sea air wicked heat away faster than my body could replace it. It wasn't a pleasant coldness but it was the kind that made you try to run faster and brace your head against the wind. No matter how warm the blood in your veins, your face got frozen just the same.
"Where are my gloves? Anything for one of those hoodies!" Puddles galore. Cold water seeps into my shoes, stealing the heat from my soles just as fast as the wind steals from my face. For this short blast up Butts Lane, the icy wind and the freezing puddles are my nemesis. Suddenly, good news; the uphill stretch is over. Surely it's all downhill from here. For now, at least, it is.
I'm one of three out front. Down Dolly Lane, a fast stretch – more folly, insane. As the veritable 'coaster ends, we rise again toward Nesbitt Hall. The cold now forgotten as my lungs scream like an asthmatic fish out of water. Sod the gloves, "inhaler please, marshal!" The good news… three has become two.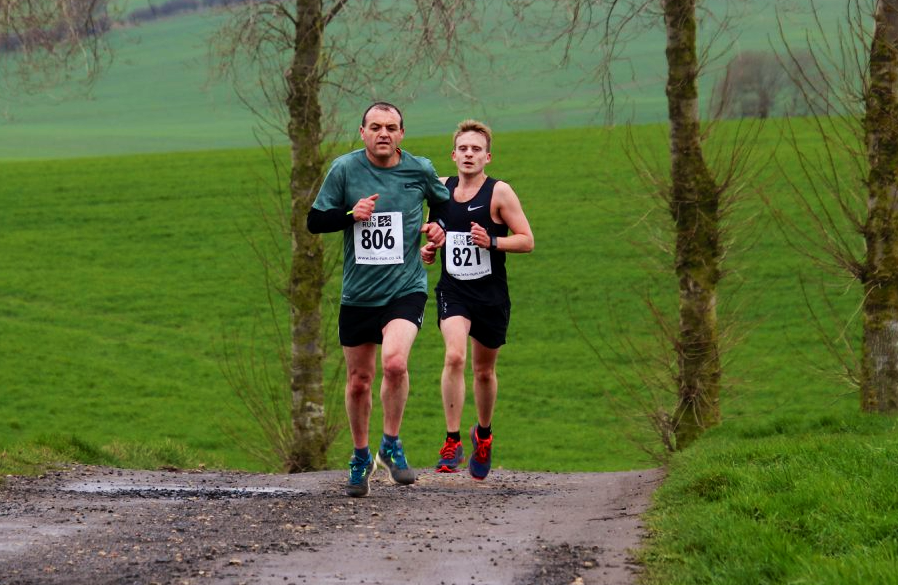 Hall hill complete. A sharp right into a field. Stuart's Sunday sessions should stand me in good stead. Another right-hander and it's onto the steep descent of Nesbitt Dene. Underfoot it's more slippery than a well-known Ceddesfeld politician covered in Iraqi oil. More good news comes from the shoes. My 'trails' bite the ground like a puppy's incisors. My opponents road shoes cannot cope. As we cross Bellows Burn, finally, daylight. The hapless Hartlepool Harrier hindered. Hope.
An unfamiliar position. I'm about as used to winning as Theresa May in a Common's Brexit vote.
More up. Steep steps, we egress, back to Butts. Keep going. KEEP GOING!
Home stretch, down to the 'Old Monk's' finish funnel. Time to open up. Time to replace last year's silver with gold. KEEP GOING!!!
Victory.
It tastes so sweet. The post-race cocktail of Lucozade, digestives and jelly babies was followed by a soupçon of umami from the oven-warmed pies. Quite a spread.
It is, however, "not the quantity of the meat, but the cheerfulness of the guests, which makes the feast". Joyous faces abound in the Hart Village Hall, all revelling in their own small victory against a spiky little course.
I say "little", but at 5.9km it's rather a long '5k'!
This race was a metrological and meteorological disaster, but in Andrew Lilley, RunFit Hartlepool have a true leader, a man on a mission, a man with a plan to improve the mental and physical health of his orange army through running and other sporting activities. Whilst his tape measure may have failed him, his organisational and inspirational skills are second to none.
I love RunFit's events; I think you will too.
By David Bentley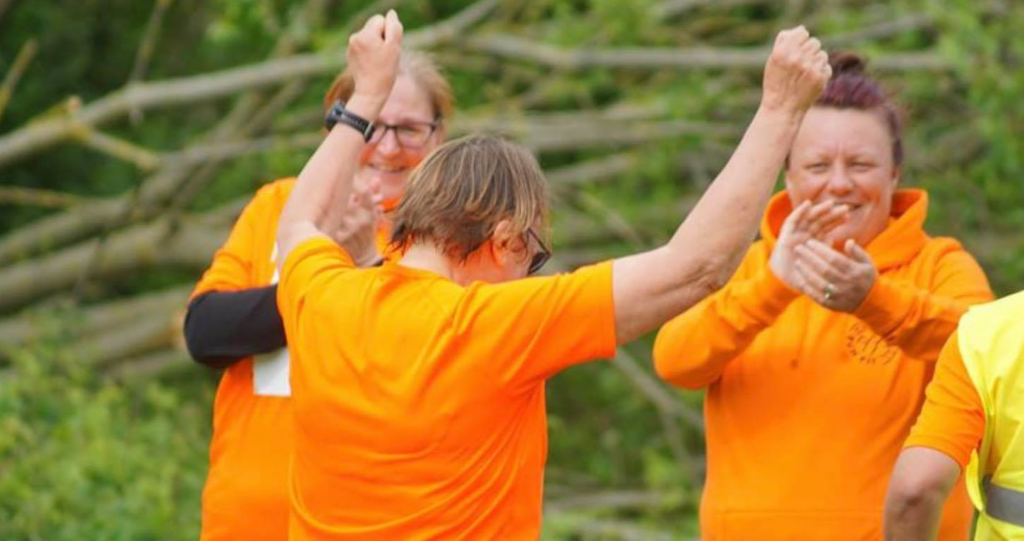 Race Results
https://www.webscorer.com/race?raceid=172311&fbclid=IwAR0ZCSTuMgJWCUnXhwMgDZ8PsWT4Tk7_PRh1Y70rLeTX0S91bslCozNaRxI#.XIUM7GQ18aQ.facebook
You can enter one or all of their future Trail Races Here ? ? ?
10k 26/05/19
https://www.sportsentrysolutions.com/new_race_page.php?recordID=201029&fbclid=IwAR02v4-ubn2VG43uSQmSTL97W8SZjPkbiNMBQRS9-9DUftFHZzgCrLDumls
Half Marathon 29/09/19
https://www.sportsentrysolutions.com/new_race_page.php?recordID=201031&fbclid=IwAR0B0lbN6RAVHKCi7SBQWO97hyL8lxmYxqK_priXSibJWSZhL2qulYy8D-U
10k 27/10/19
https://www.sportsentrysolutions.com/new_race_page.php?recordID=201030&fbclid=IwAR2GpU5PIFMhoD9IJSJ23SpzjVGWl_Dy4SQa176qH26ILQvSov8HG0B30-0