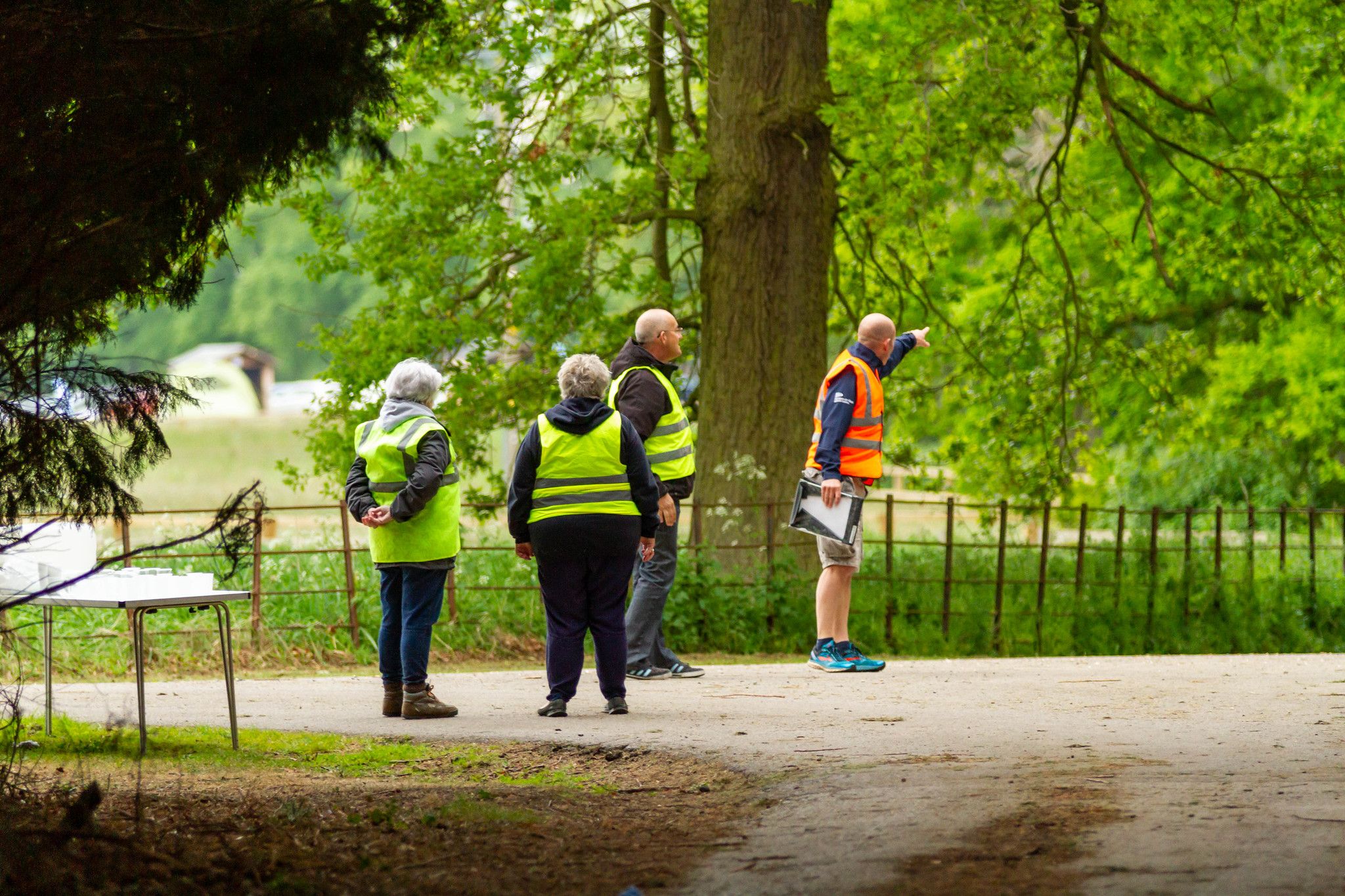 When I signed up for this I thought it would be a nice way to spend a sunny spring evening running round the grounds of Wynyard Hall. Being a few days after my Edinburgh 10K race I had every intention of taking it easy…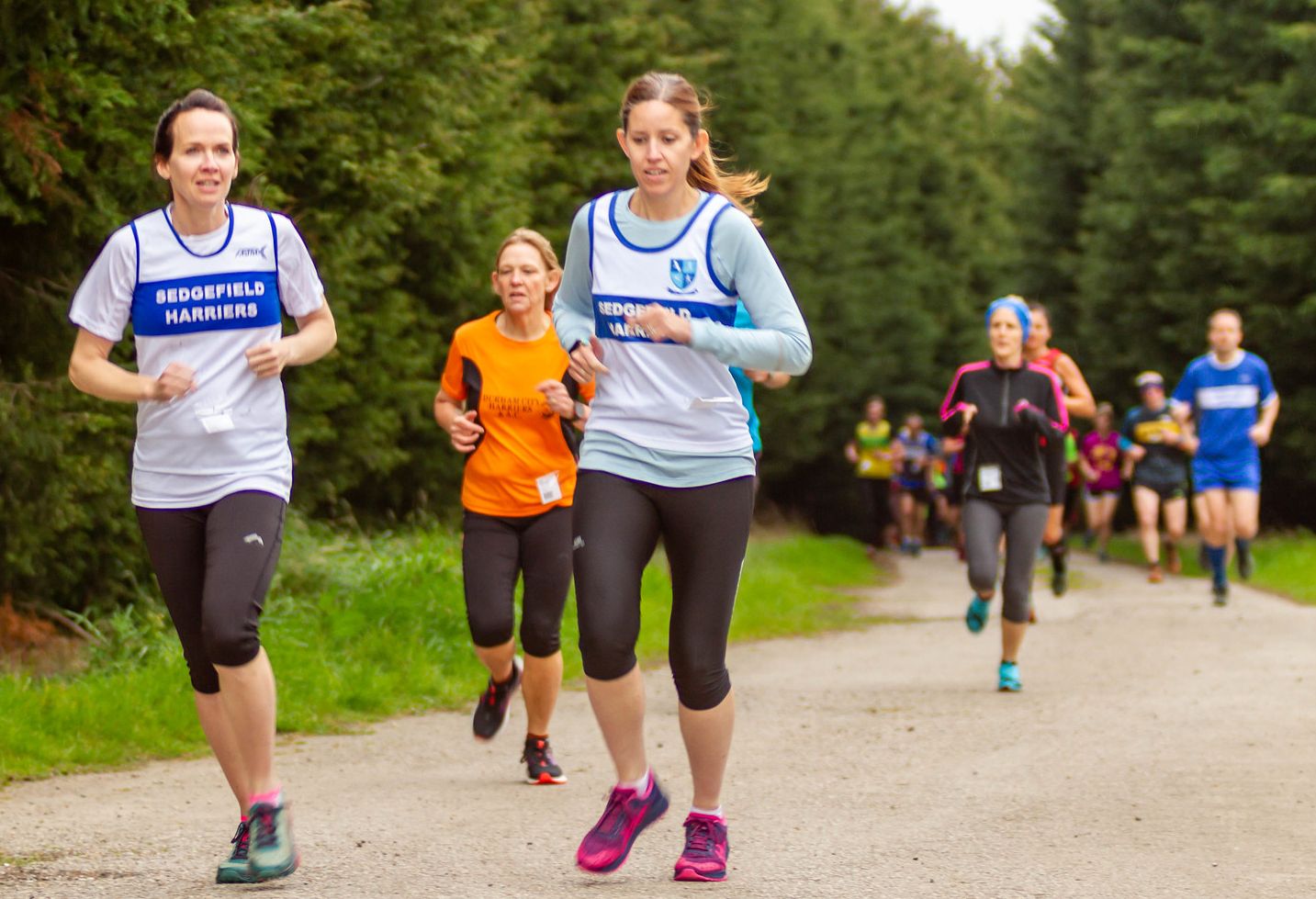 Rosie kindly offered to drive so we set off and got there with plenty of time to spare. We joined the short queue to pick up our barcode and goody bag (running socks, packet of crisps, mars bar and water) When I told the marshall my name I got the reply 'Uphill, there are a few of those, haha!' .Never heard that before!!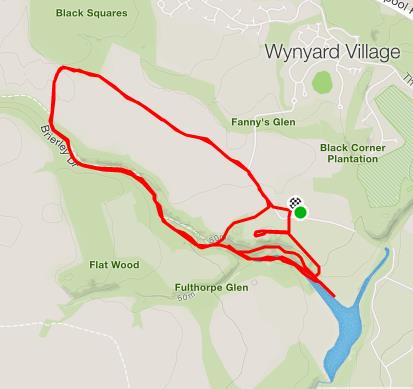 We decided the best way to 'warm up' was to sit in the car staying dry but as 7pm neared we headed out to the start and had a quick catch up with most of the other Harriers racing.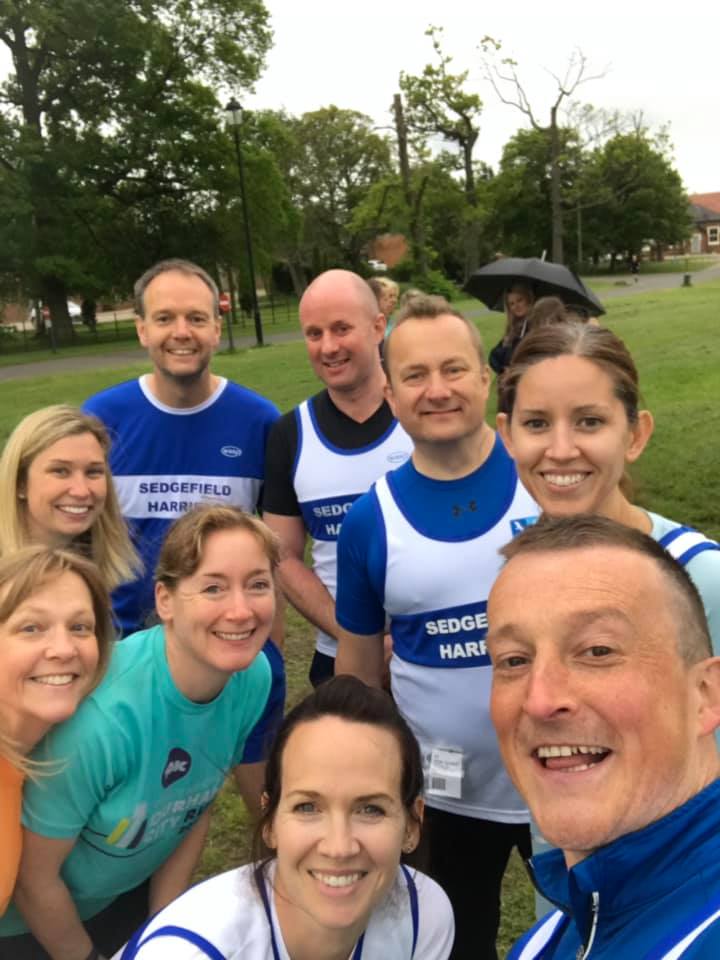 Rosie also had the same idea of taking it easy, her aim to run steady and have a chat all the way round. I was thinking that Rosie's easy pace varied quite a bit from mine, but that we'd see how it went!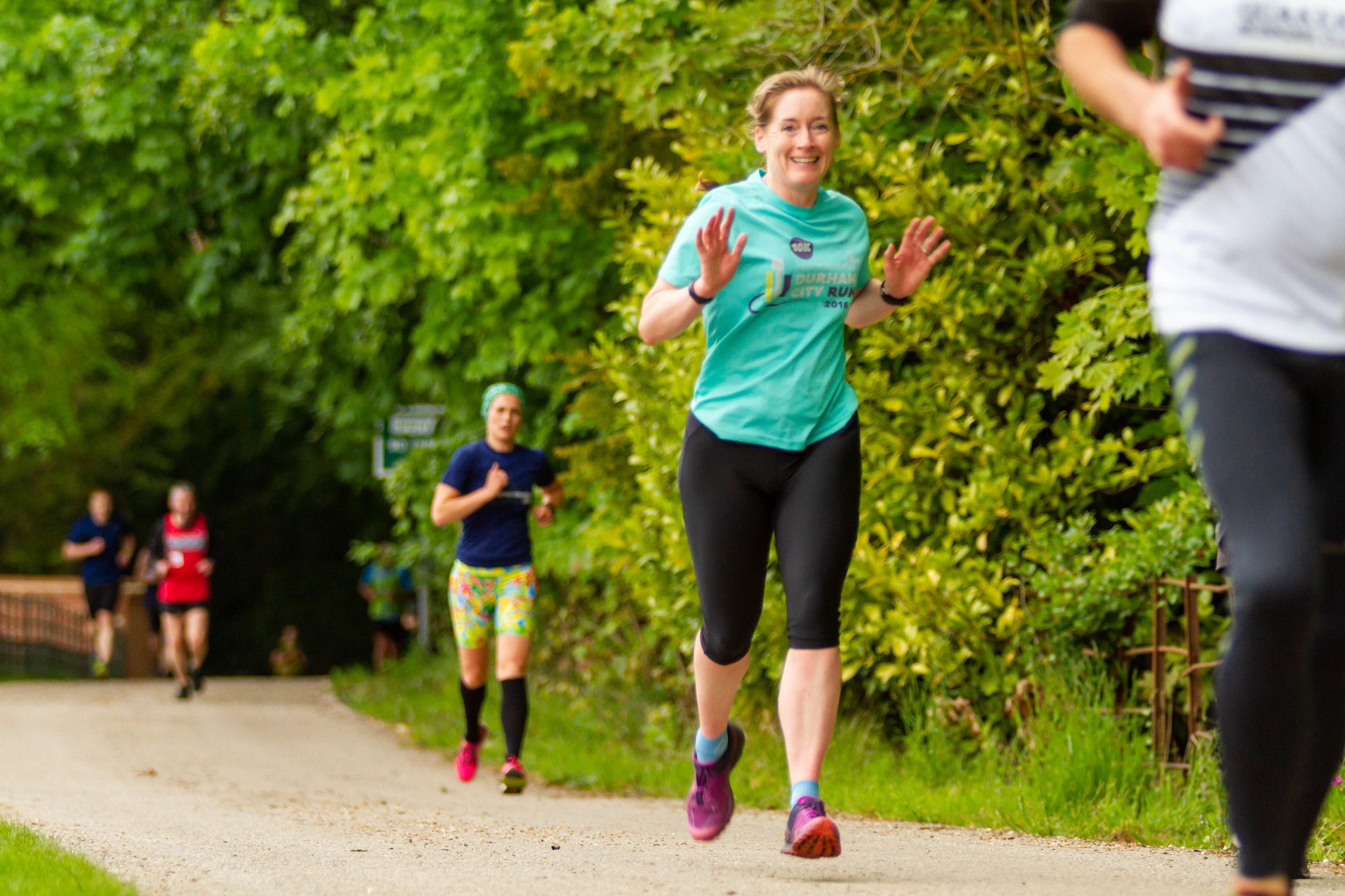 After a quick run through of the route from the race director: Starting out from the field at the end of the grand marquee car park heading through a gate and then out and round farm land before heading down into the woods. We'd then head back up uphill to start a second lap, the only difference on the second lap would be that we would go right out of the woods and along towards the lake and Wynyard hall.  After an out and back we would snake up the hill and then a short loop around the woodland walk and we would finish back on the grass next to where we started.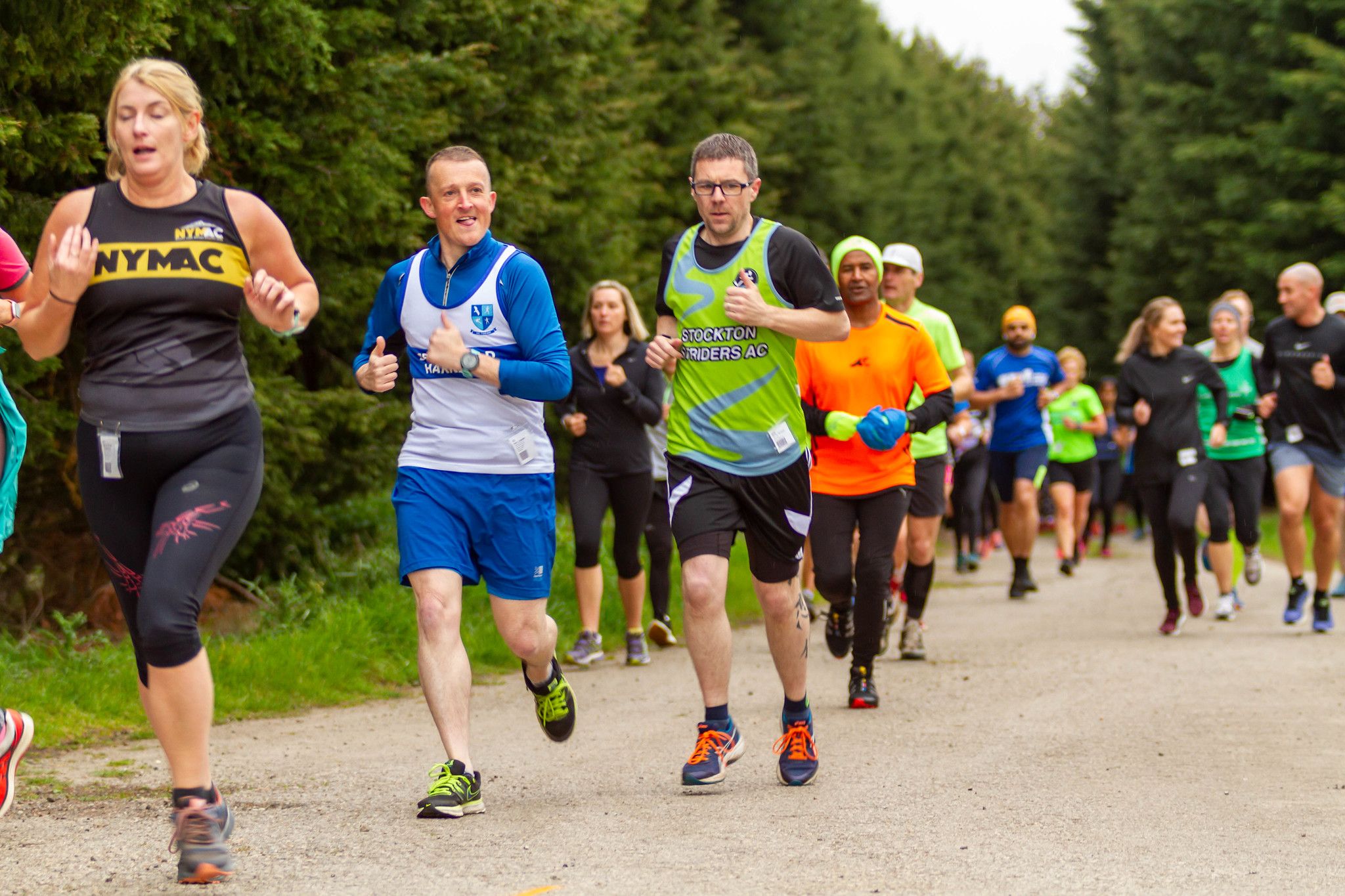 After that we were off, and it was good to start to warm up on a chilly evening. There was conversation to begin with including discussing what races are good for a fast, flat 10K  (any recommendations?) but after the inevitable going off too quick (for me, not Rosie) happened, my side of the conversation dried up somewhat.  Luckily for Rosie about a quarter of the way into the first lap, Pete caught us up and after telling us he was taking it steady ahead of the parkrunathon he would be doing on Saturday he seemed happy to stick with us and provide better conversation than I could offer!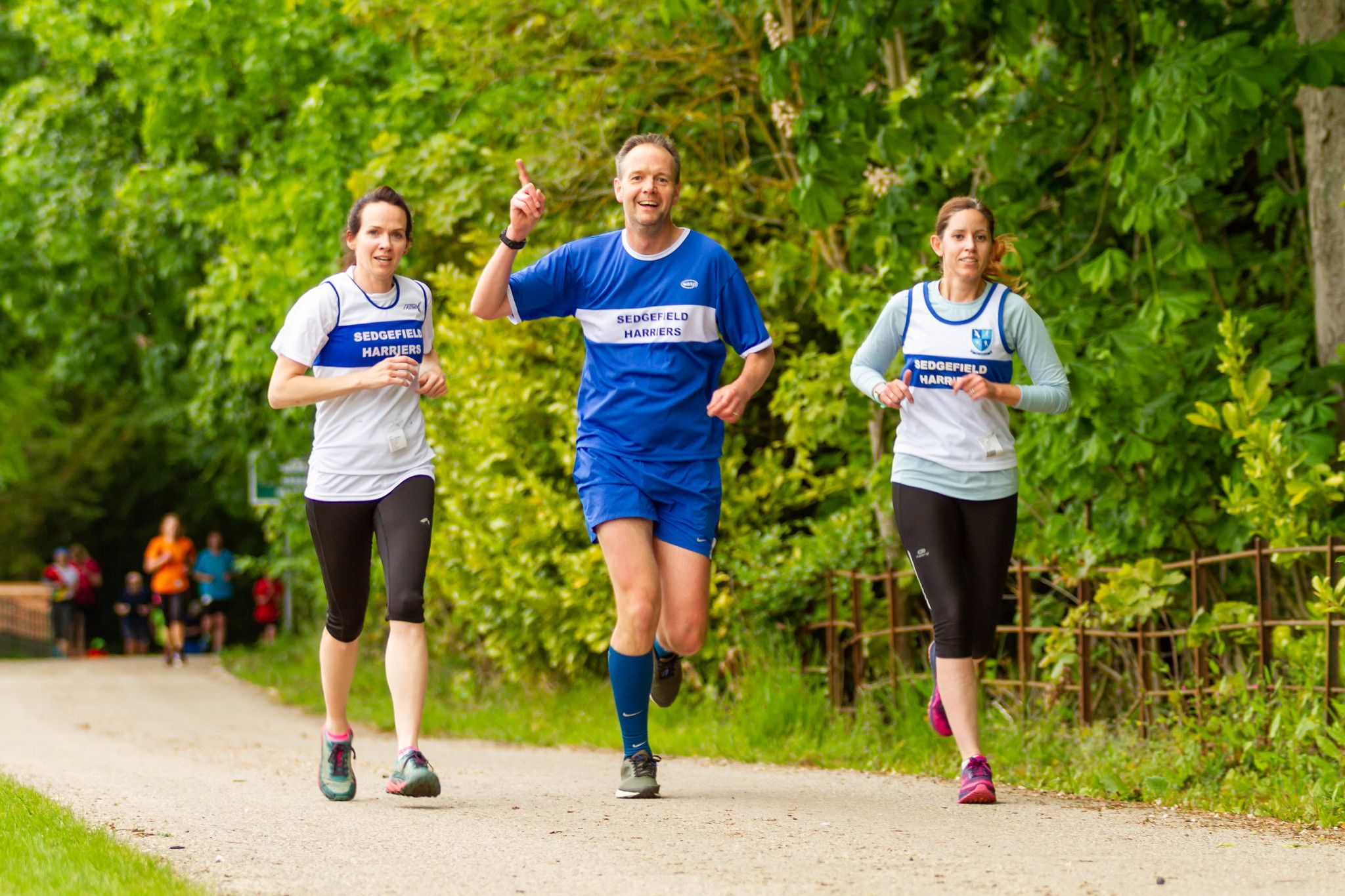 What goes down must invariably go up, and so it was towards the end of the first lap that we hit the hill. Repeating 'I love this hill' in my head and thinking of Tuesday night training sessions I managed a steady pace, and how kind of a photographer to be positioned at the top – think I managed a smile!  A quick drink of water at the start of the second lap and then we were off and round again, the route itself was a good mix of terrain and was a nice chance to see the woodland and surrounding areas around Wynyard Hall.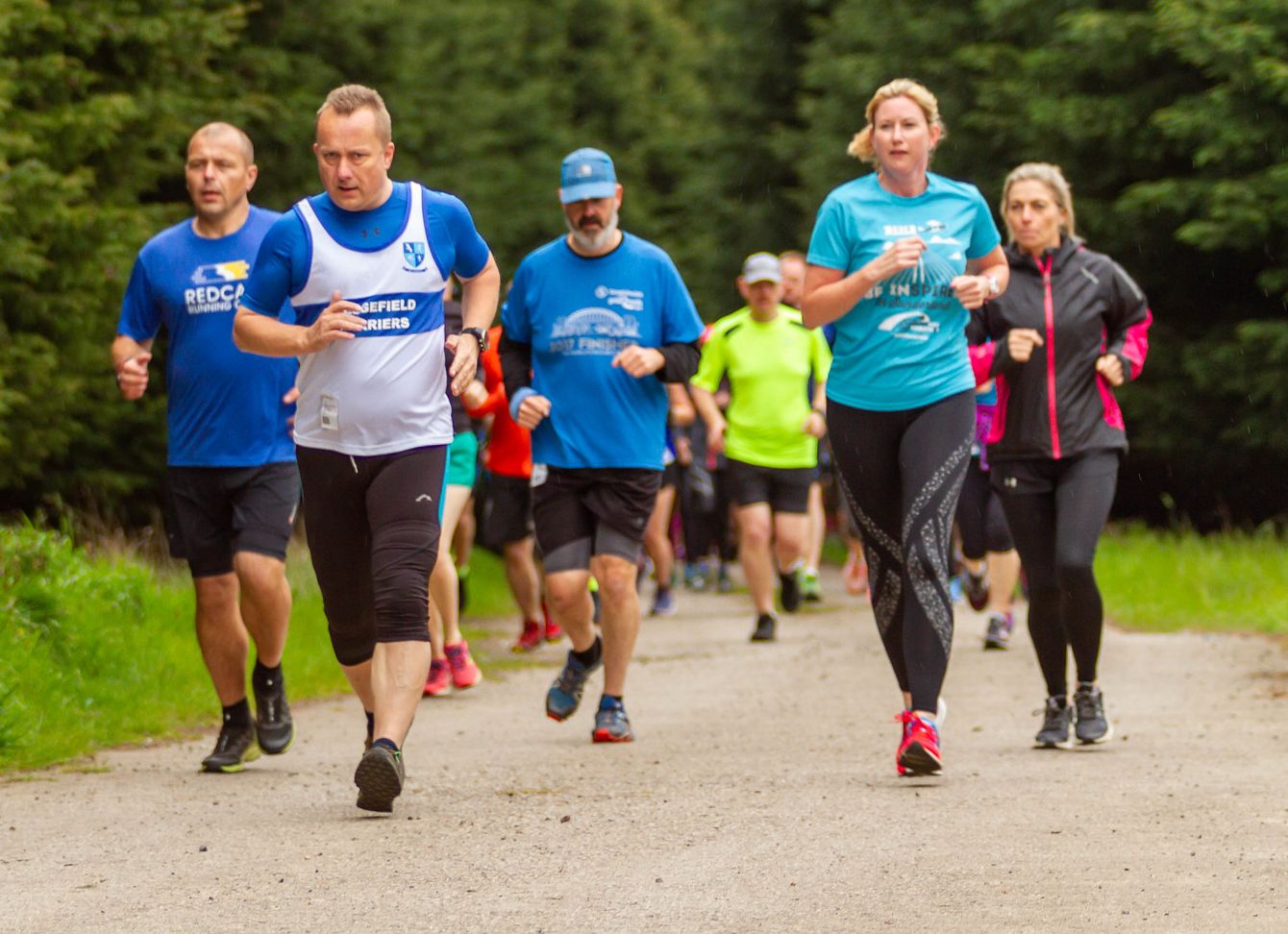 By the time we had got to the section by the lake the conversation had turned to bad jokes (why don't elephants like penguins…because they can't undo the wrapper) and what we thought of compression running socks; it really was high brow stuff!  Once we made our way up the hill the end was near. After a time check from Pete saying we would be close to 51 minutes it was time to dig in and hold on for a final push across to the finish.  More effort than I was intending on putting in and it wasn't the take it steady run I had planned but hey, you've got to push yourself a little, right? I think the course may have been a bit under 10K so not sure I can claim it as a PB but I was very happy with a time of 50:18, I have that sub-50 min 10K in my sights!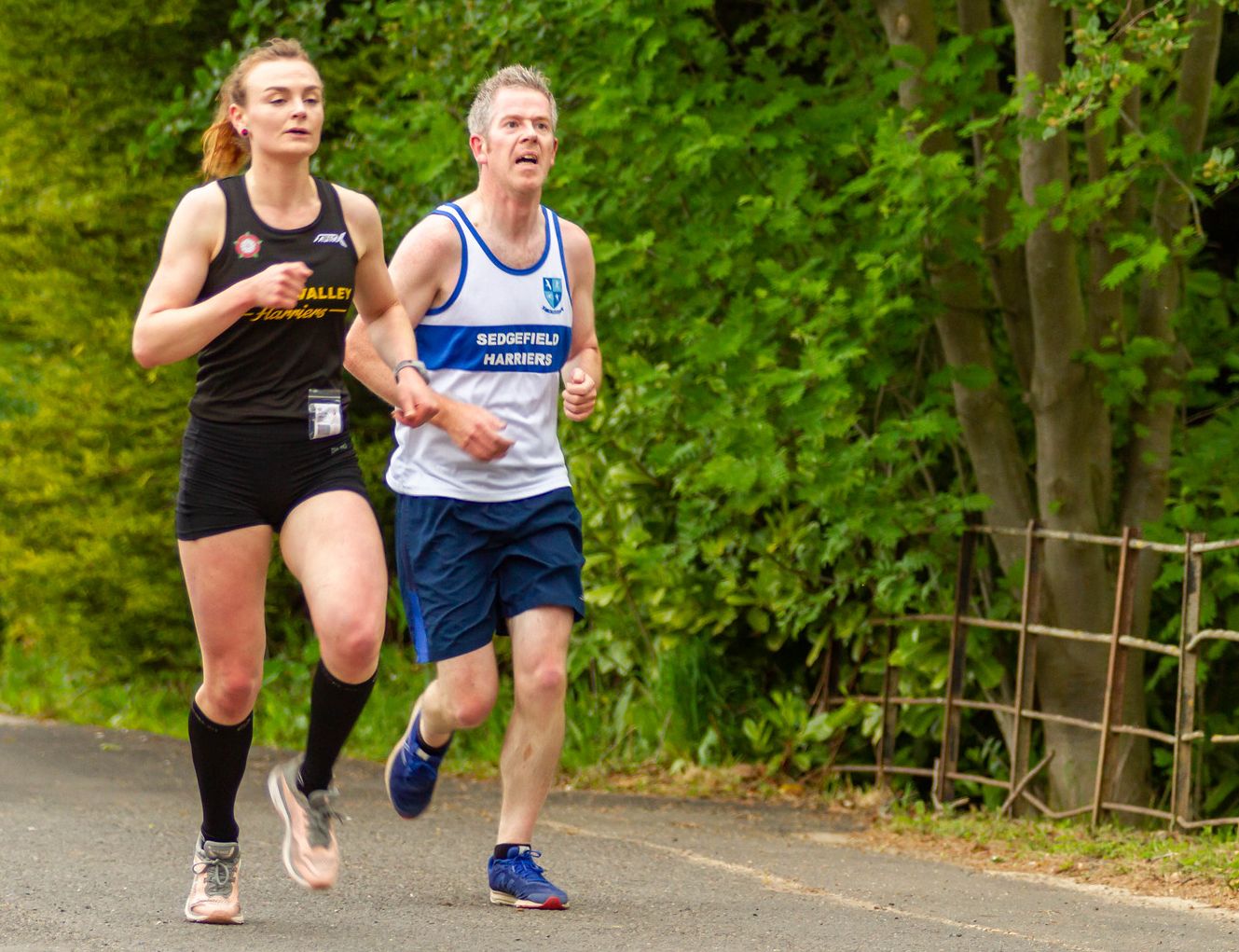 Thanks to Rosie and Pete for pulling me round, I know I didn't add much to the conversation but your company certainly helped!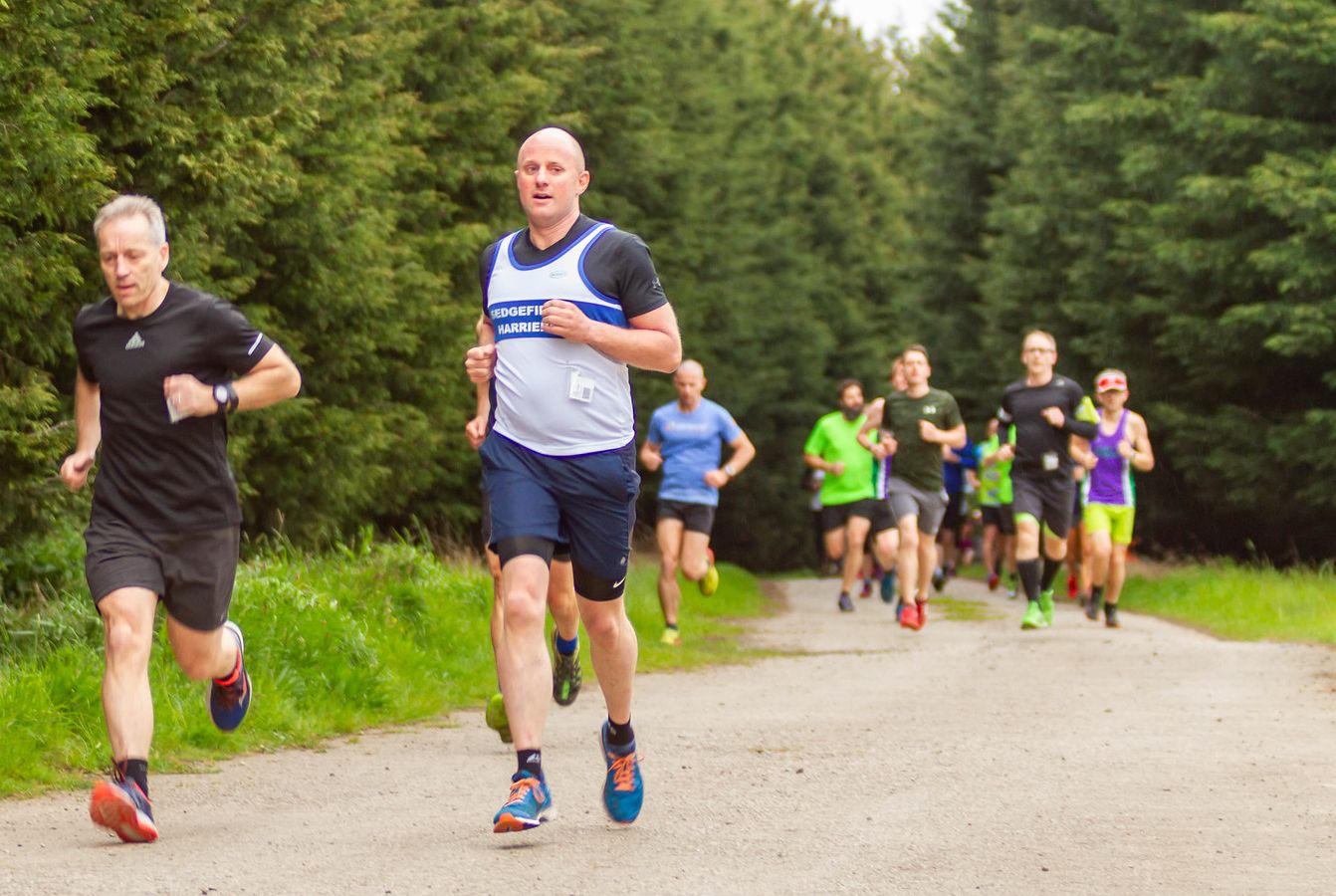 Results: http://trailraces.co.uk/results.php?event=25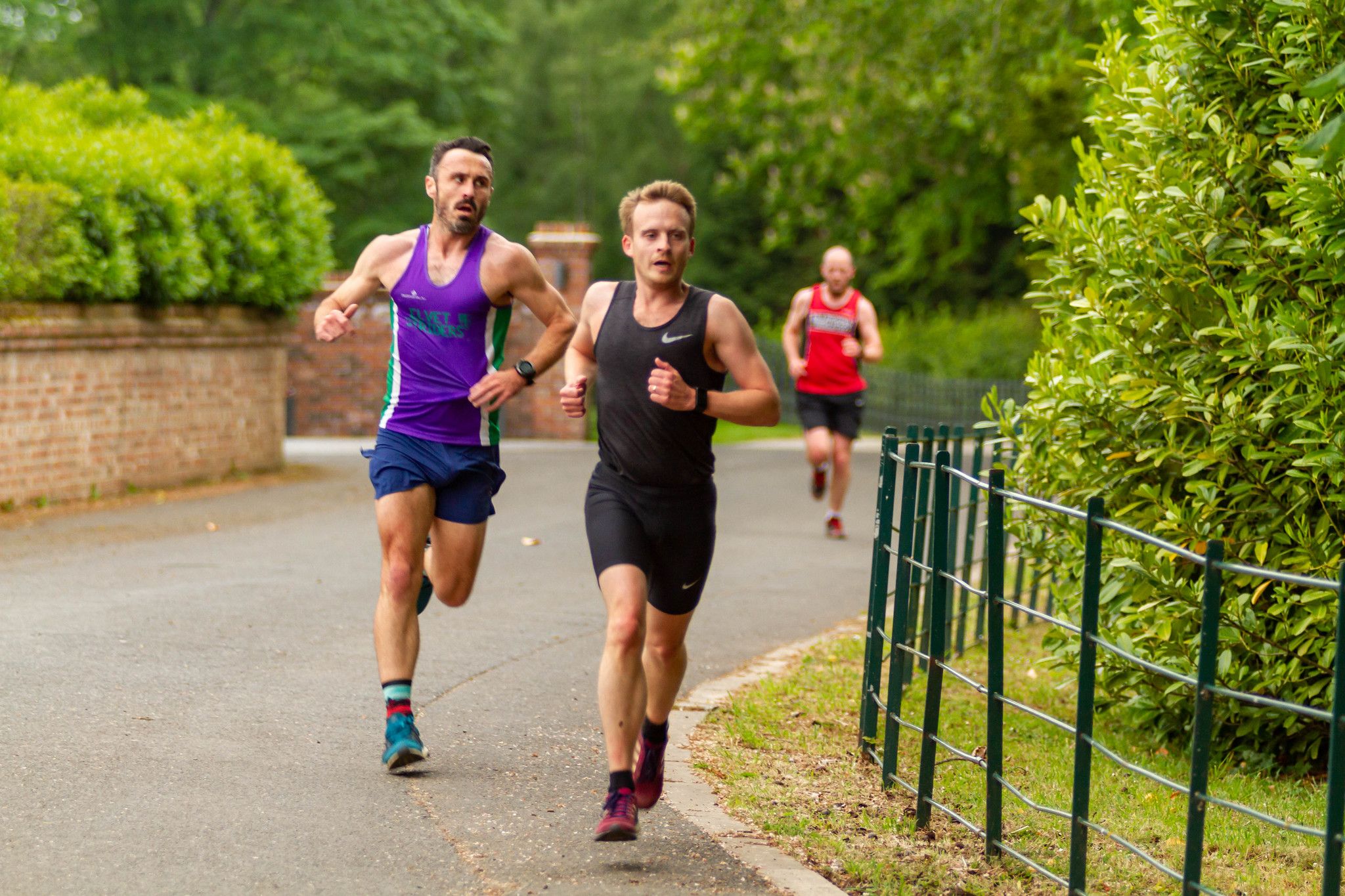 By Fay Uphill.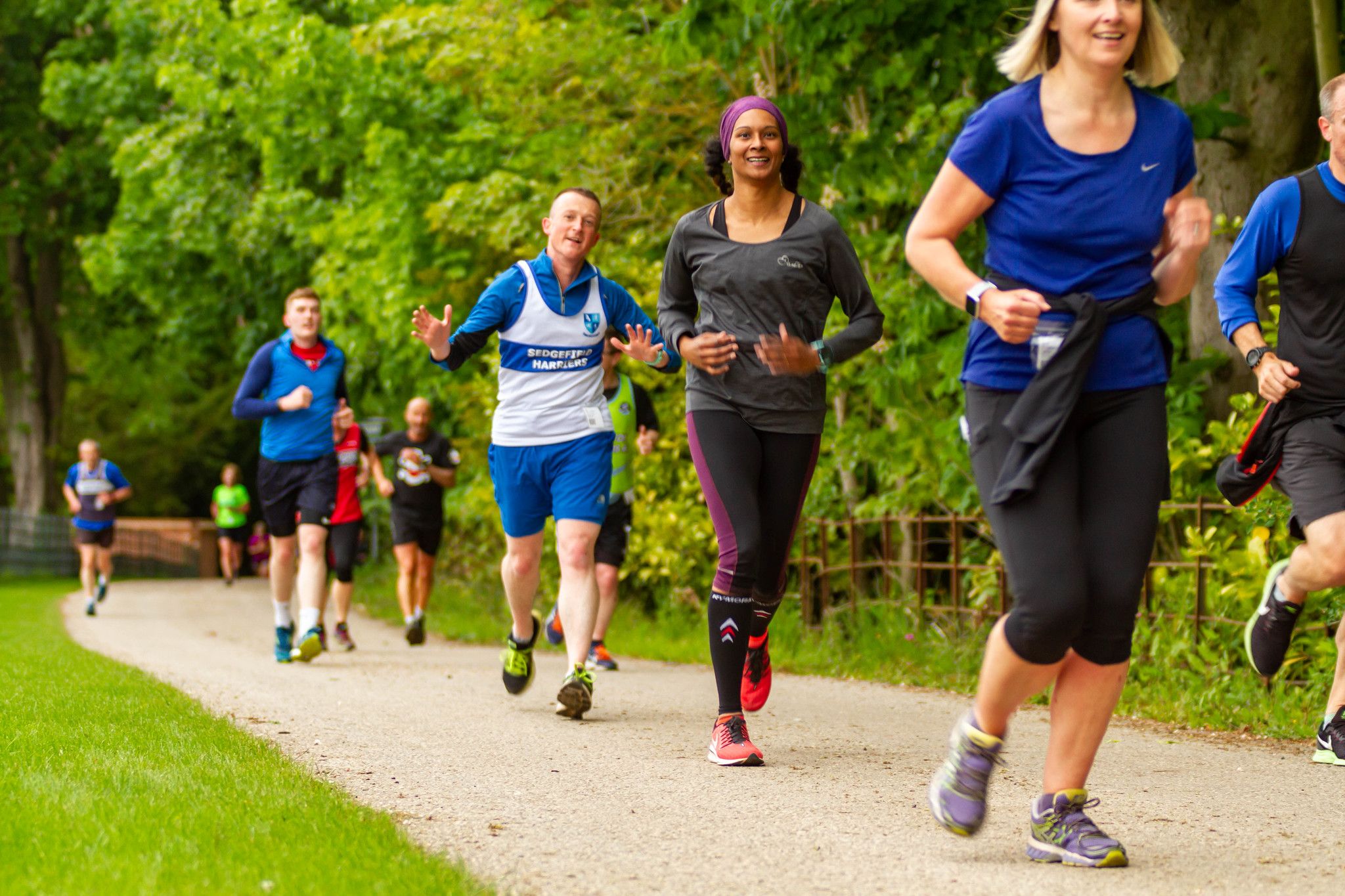 Great photos provided by Nat Snell (Flickr)