By Helen Frame
When Paul brought up the subject over Christmas of doing Old Monks on Sunday 5 January, I felt a mild panic as I hadn't done any running during all of December (due to either partying or illness, with a touch of laziness added in too!).  Managed to cram in 3 very short runs beforehand which only highlighted how unfit I was.  So on the day I felt very apprehensive indeed. Thankfully it wasn't as cold and wintry as last year, just damp and rather windy. I was praying hard that the wind would help me along.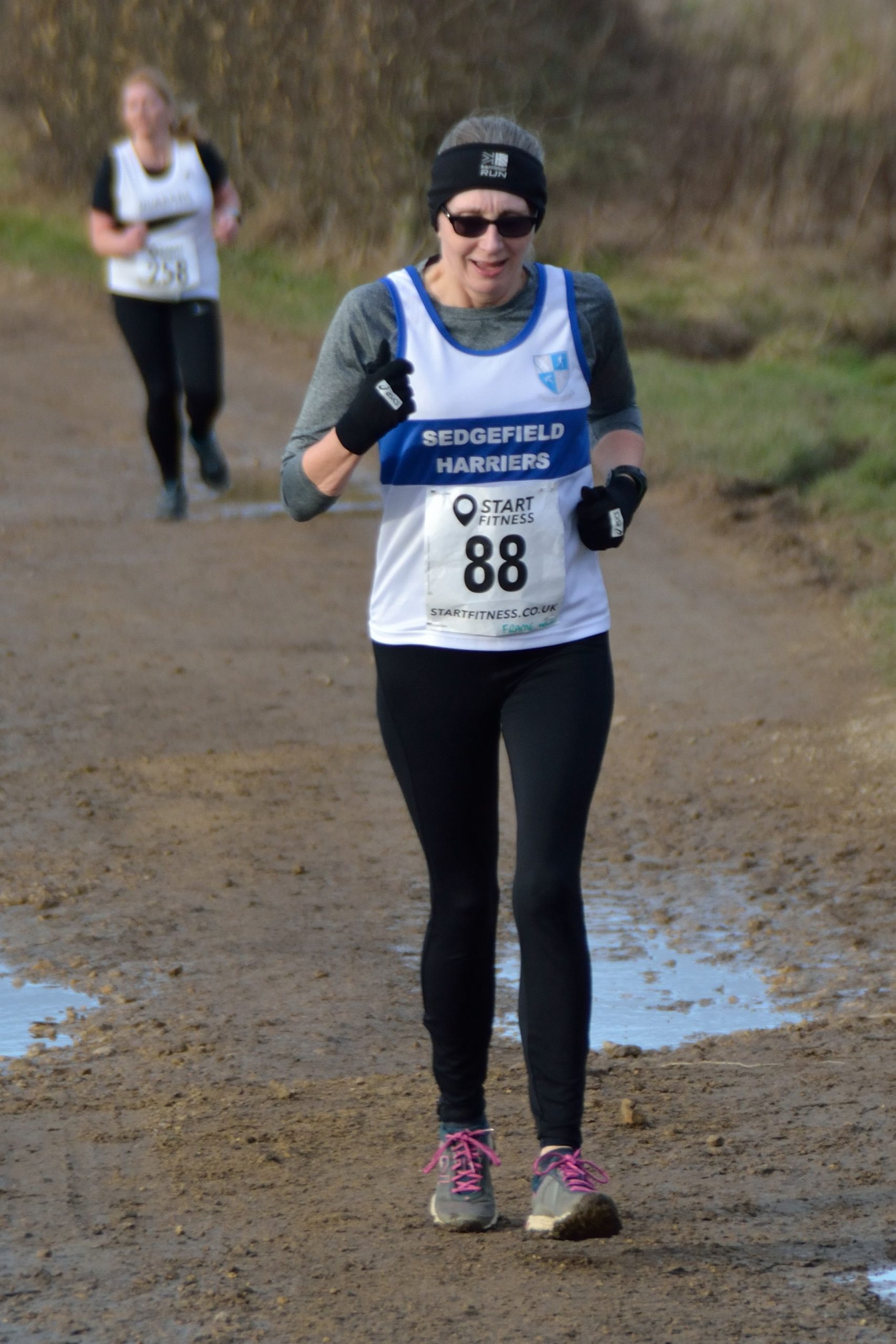 Registration was quick and easy and I was given a couple of useful trainer bags. Managed to catch up with other Harriers that were gathering and some were also wondering why they'd decided to do it too!  Paul and I thought we had probably better go and warm up but then I found myself having a natter with Jayne Freeman instead. I remember saying all I remember about the race from last year was the beginning and the end but nothing about the in between bits, and that might be a good thing! Well that soon changed once the race started and it all came flooding back in all its muddy and hilly glory.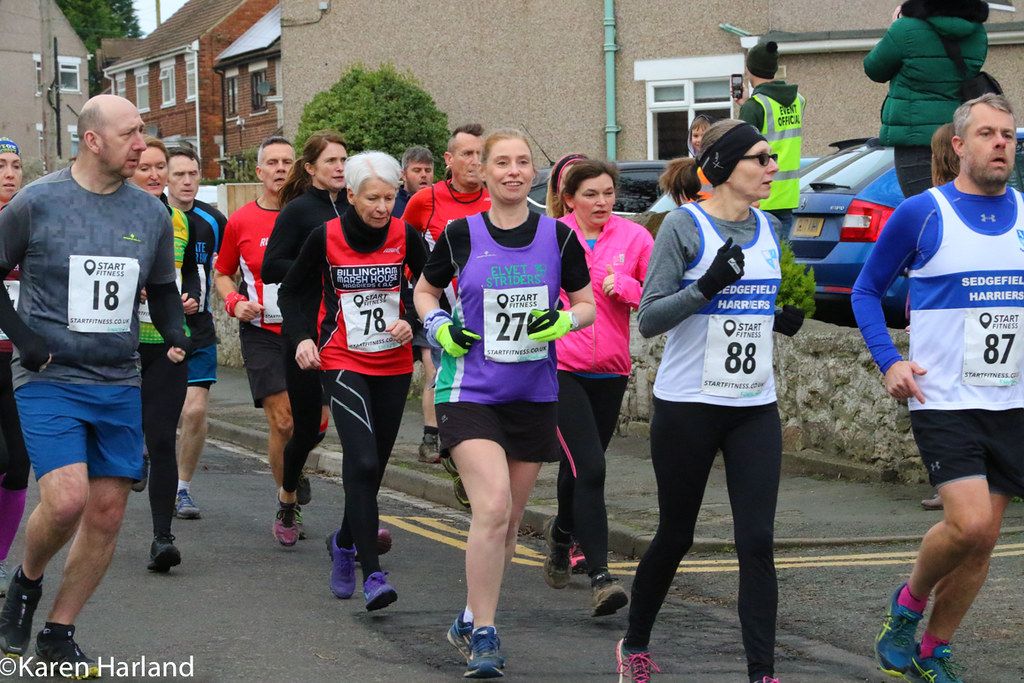 I had a race plan – keep breathing, don't throw up, go slow and steady and stay upright, and I only just managed all of those. Paul ran with me for a while but I waved him on and watched him disappear into the distance. Then half way round I realised how much I actually really enjoy trail running and that this course is very scenic but challenging which includes going through an old graveyard, and the dene a couple of times and not forgetting the two very big and muddy hills. All the marshals were very friendly and encouraging, especially loved the 3 marshals playing House of Pains "Jump Around" and I even managed a little fist pump in the air!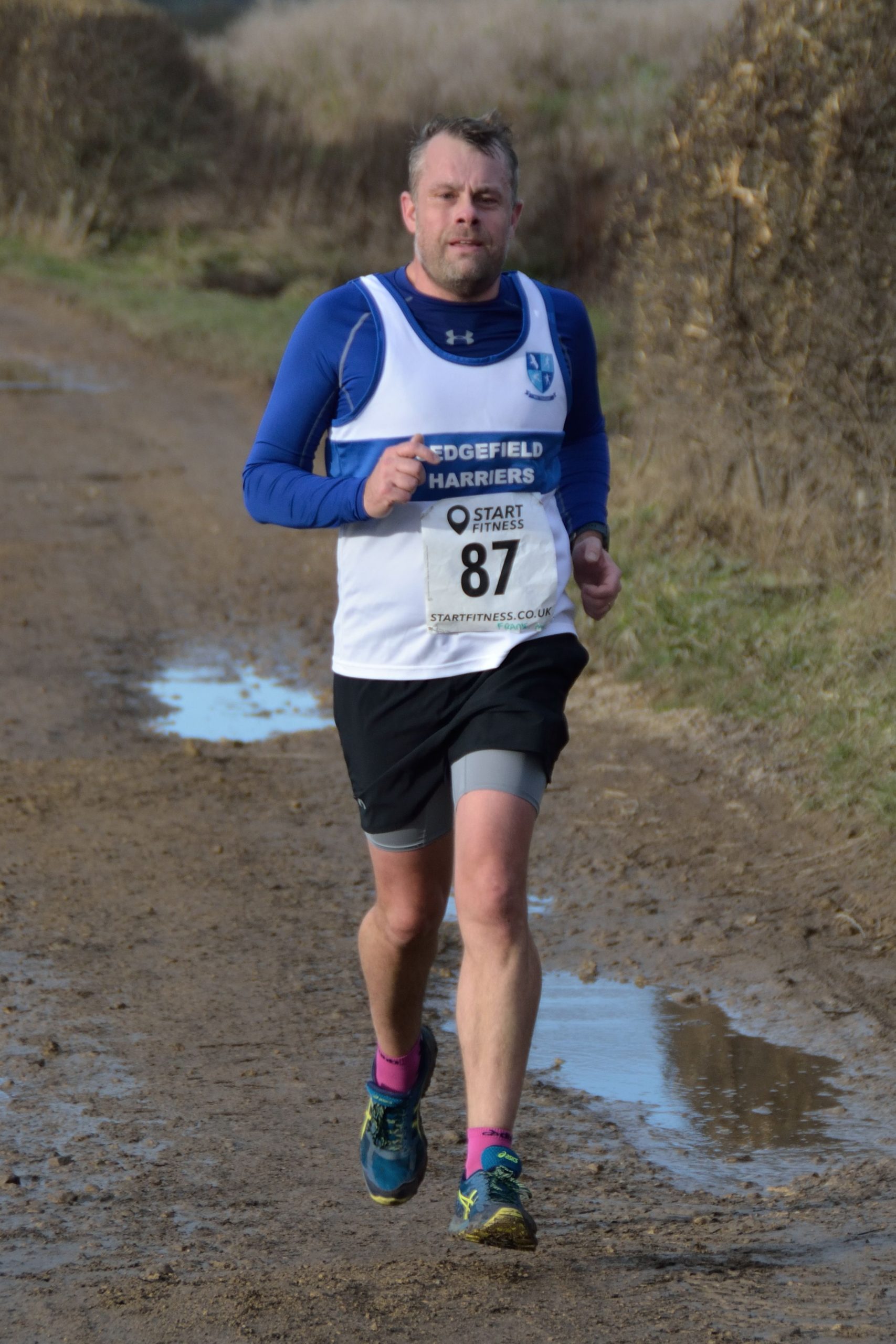 I'm not one for splits and stats (my race plan might have been a giveaway), but there was a good turnout of about 270 runners and some good results for our Harriers.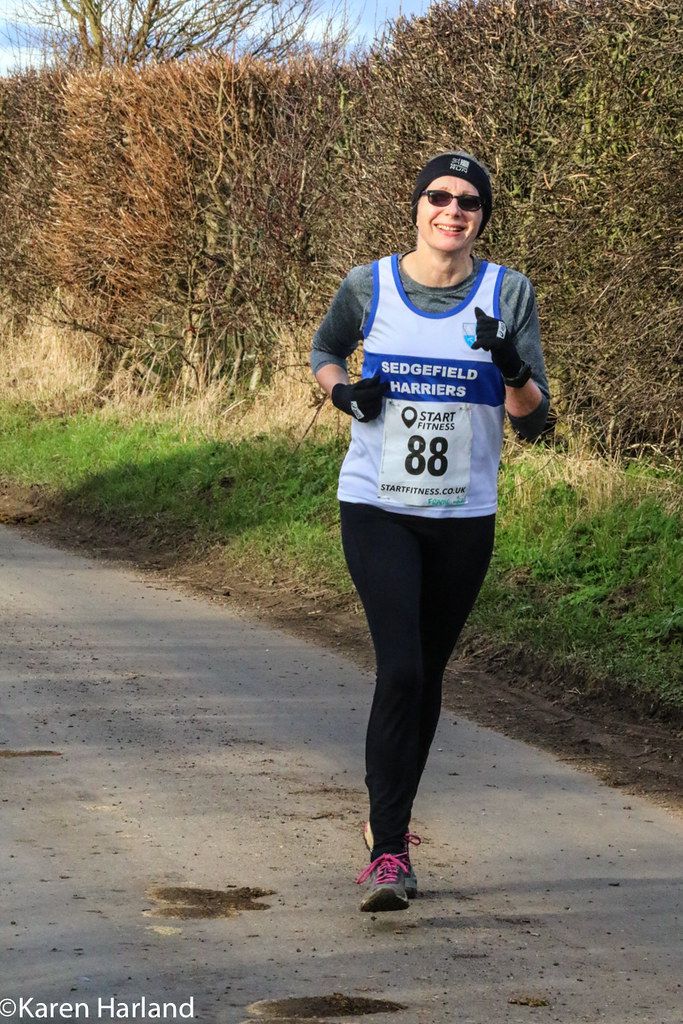 So it may not have been my finest hour (literally, I did it in just over an hour!), I was slower than last year and struggled a lot, but I did it and was very thankful for my hot bath as soon as I got home.
I'll be back next year, I wonder what my race plan will be!
Results: http://www.hartlepoolburnroad.co.uk/results/Old%20Monks%20Results%20-%20Jan%202020.pdf