Scarper
Early alarm, I hate mornings, darn it,
Best get some gel on my newly shorn Barnet.
All fresh experience for this Marathon newb,
Off we go to the Oxo Cube.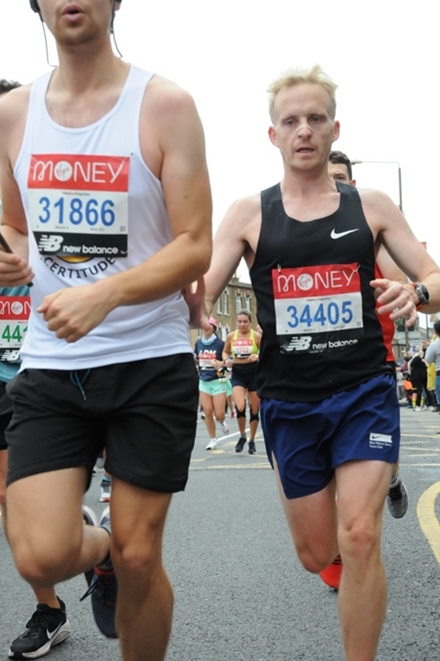 For a man more accustomed to Hampstead Heath,
His London Marathon began in a field in Blackheath.
Having missed the start time prediction Holy Grail,
Starting at the back, felt like a snail.
Start Zone Six adorned my Dickie,
Surely someone's taking the Mickey.
Running alone for the first couple of miles,
I'm finding this easy; lots of Sandy Lyles.
As I romp along, 6 minute miles, grinning,
The crowds bellow out, "keep going, you're winning!".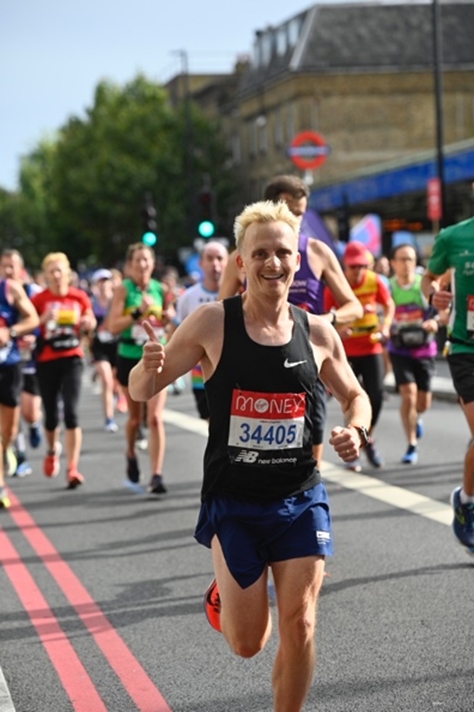 Three miles in I catch an earlier corrale,
Runners everywhere start to affect my morale.
34405 was on my permit,
More time on the kerb than my preferred Kermit,
But just as I feel I'm running in rewind,
I catch a glimpse of a familiar behind,
'Straussy' on his shirt, that's him, yes, Sir Andrew,
Slapped him in the Chaminda, I promise, it's true.
"Come on Straussy, lad!", the limit of my talking,
Former England captain, why is he walking?
I try to keep pace, but crowds continue to build,
To keep ambitions duly fulfilled.
As halfway approaches, behind target, a smidge,
But a beautiful sight as we reach Tower Bridge.
Thirteen to go, keep going I oughta,
As we cross The Thames, the Fisherman's Daughter.
This is too slow, same pace as my jogs,
As we roll on to The Isle of Dogs.
Time to speed up for this little dwarf,
As we rise up a Jack and Jill towards Canary Wharf.
'All bets are off' when you get to mile twenty,
30k down, for most that'd be plenty.
Still 10k to go to men like Pheidippides,
But what's that pain coming from 'neath my Biscuits and Cheese?
There's sweat on my brow, my Vera Lynn damp,
When a familiar foe strikes, it's the first nip of cramp.
How can this be, surely not my fault,
I'd tried to prevent this with five tablets of salt.
Alas, no joy, so we'd better not shirk,
Time for DB to summon Captain Kirk.
Along The Embankment, with a massive Box of Toys,
Huge encouragement from Twisted Twirls and Rob Roys.
Time for some mantras, 'Knees Up Mother Brown',
You've nearly completed a lap of Old London Town.
As others around me start running quite sloppily,
Collect 200 pounds, it's like a game of Monopoly!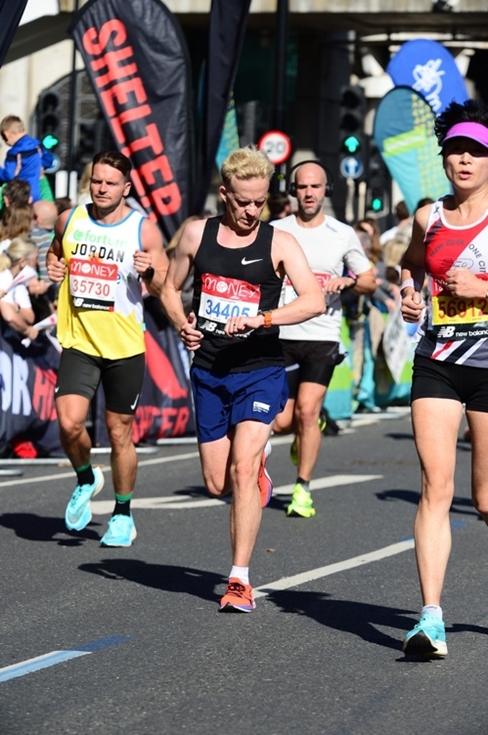 A quick Butcher's Hook down at auld Chalk Farm,
Just one mile to go, no cause for alarm.
What time will we finish, I just don't know when,
Right now it is time to turn right at Big Ben.
We approach the finish, there's no time to talk,
As us runners head down the renowned Birdcage Walk.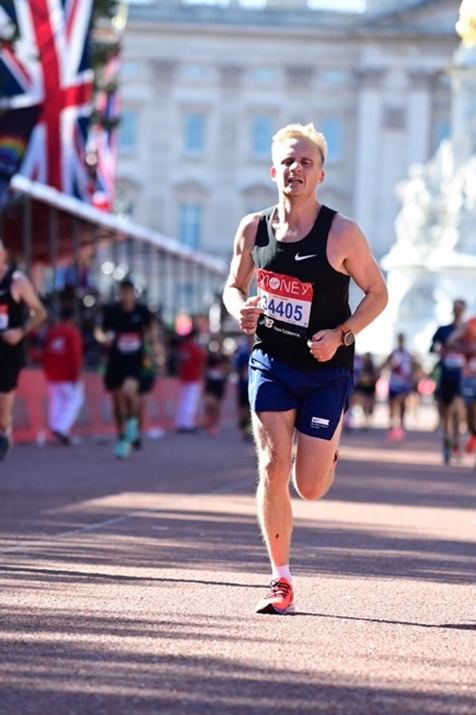 26 down, one final turn right,
Past the home of Baked Bean, The Mall and finish in sight.
As I cross the line, as happy as Larry,
I see Mr Thwaites, our good friend Gary.
In under three hours, we'd made it, I swears,
But tomorrow I fear the Apples and Pears!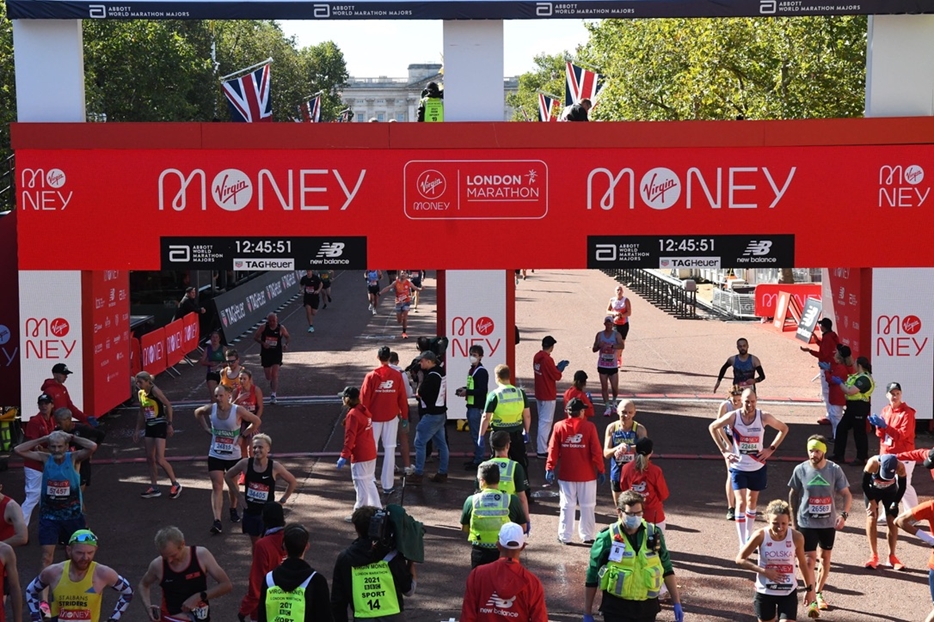 By David Bentley (2 h 45m 5s)