I decided this year to take on a slightly quieter road half marathon, rather than enter the ballot again for the GNR. On a trip home to visit the parents, chat turned to running and the Chippenham half marathon was mentioned. As it passed the front door of the house I grew up in for 18 years and I knew this was one race that Simon and Chloe might actually get to see me run past, I decided it would be one to target.
The race is organised by Chippenham Harriers (whose club vest bears a very close resemblance to the Sedgefield one – even more so than South Shields!) and is billed as a fast and predominantly flat course through Chippenham and local villages and hamlets.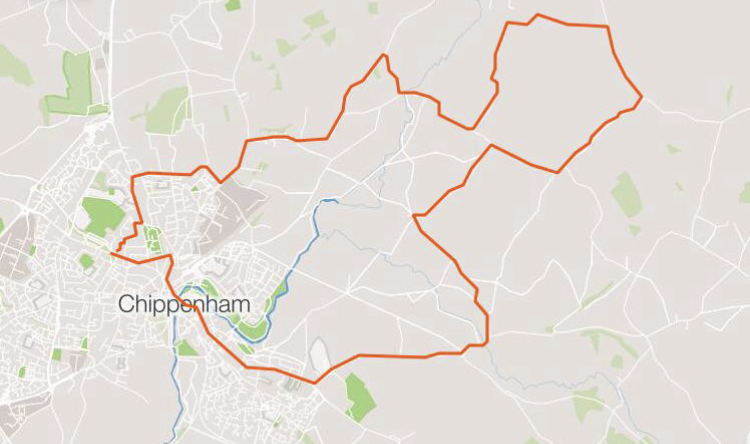 The race village was set up at Chippenham sports club, and everything was well organised – no queue for the bag drop off and plenty of portaloos, so only a short wait in line there!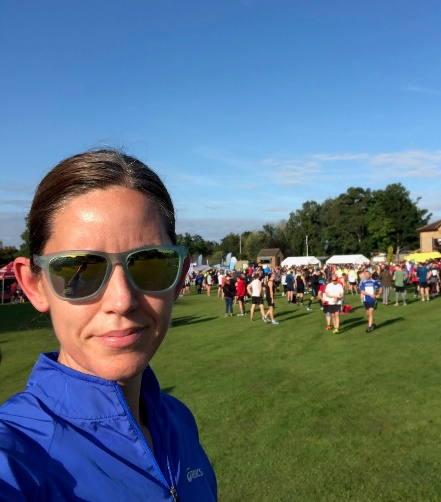 Race start was 9:30am and just over 1300 runners toed the line. After a few words from the race director we were off and the first mile or so was through the town centre on closed roads. There were a good number of people out supporting which always gets you off to a good start (and probably a little too quick on my part, will I ever learn?).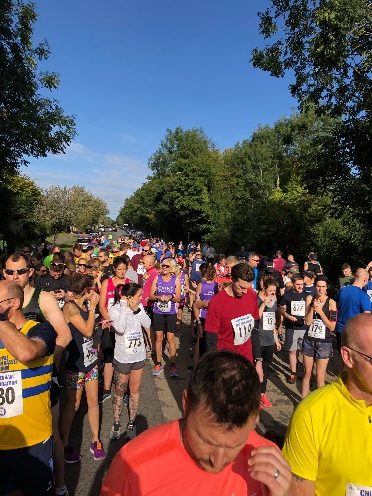 Following this stretch the race headed out to the surrounding villages and along the country lanes. The roads weren't closed for this section so every now and again you'd get a shout of 'car' and people would move over to the left to let them pass. It was also at this point that I heard a shout of Sedgefield, as in Durham? I shouted a Yes over my shoulder, which was returned by a 'blimey, that's a distance'. Probably a bit of a surprise to see someone from the other end of the country racing and also a surprise for me to see someone in Chippenham that knows where Sedgefield is! I did also get a few shouts along the way of 'well done Chippenham' followed by an 'oh, what club is that?' and a quizzical look my way.
For the first 6-7 miles I was feeling good, and I was enjoying running on the lanes that I had cycled round on rides as a kid. The sun was out and it was getting warm, so the water stations were a welcome sight. The organisers tried to be as eco-friendly as possible so no plastic bottles, instead, bio-degradable water spheres, made using a seaweed coating. I found they were easy to use and really good for a quick re-hydrate.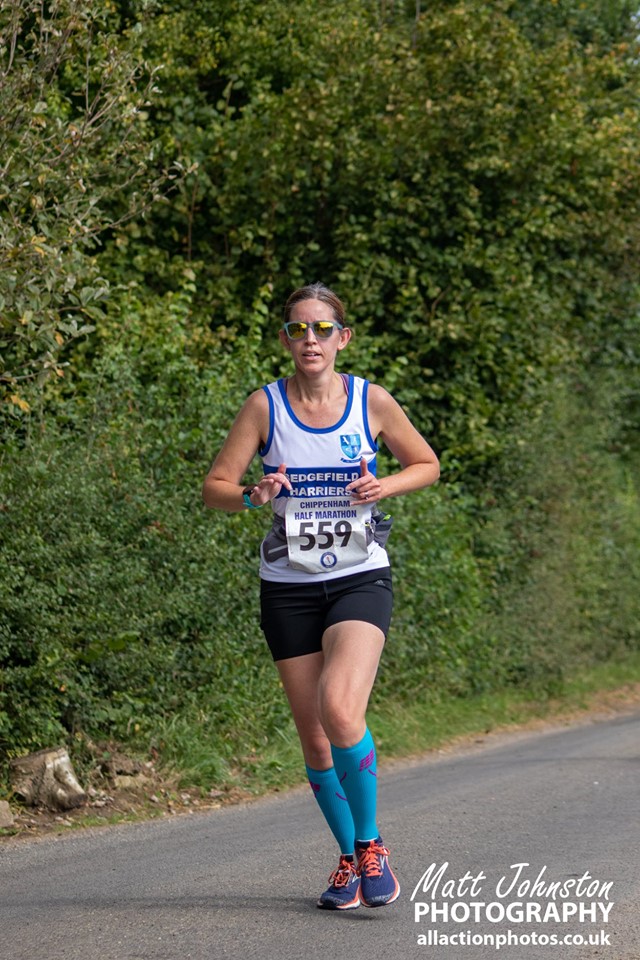 At mile 8 there was a 'smile and wave' photo opportunity. Even with a sign up to warn runners that photos would be taken I still managed to get captured looking less than my best – is there ever a good running photo?! This was also about the point that my pace began to slow a little, not too much but each mile a little slower than the last. We'd then also reached the start of a couple of miles of incline, no hills as such, just enough to really test the legs at the back end of a half marathon.
At around mile 11 it was back into Chippenham and onto closed roads again. It was also the part that I knew was going to give me a boost, running down the road I grew up on and it was great to be able to wave and say hello to Simon, Chloe and Mum as I passed. Then it was head down and concentrating on trying to keep the legs moving as fast as I could to the finish. After one last small incline the last half mile was all downhill which was a great way to finish, although the finish line was a bit further round on the sports club field than I'd first hoped – that 'sprint' finish had to keep going a bit longer than anticipated!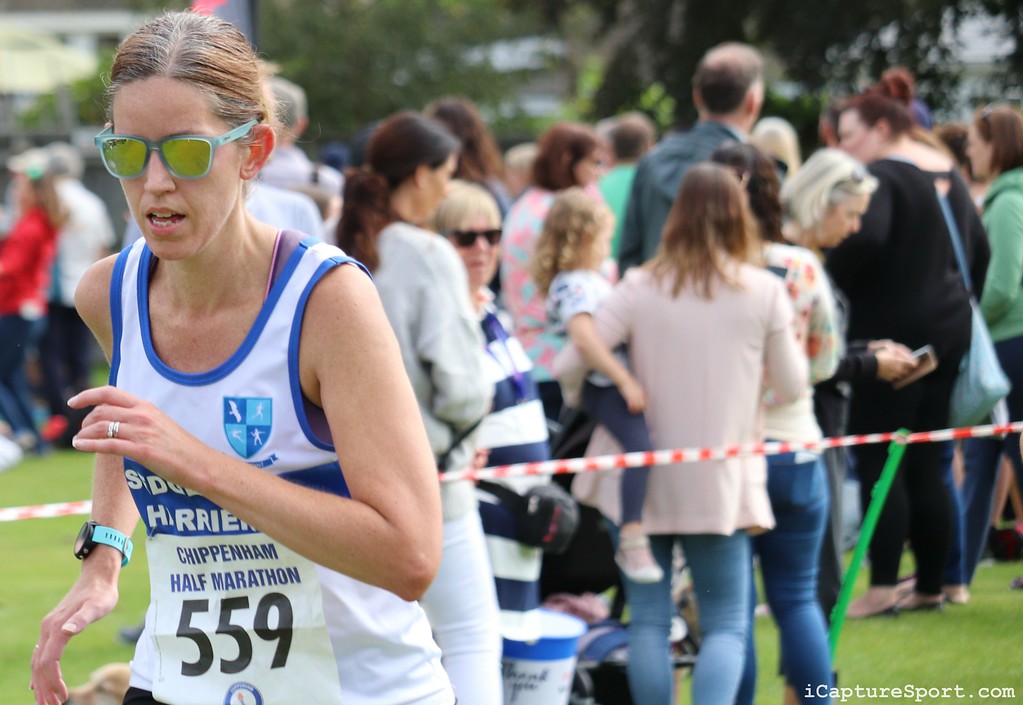 At the beginning of the year I'd set myself some running goals. One of them was to get as close to 1hr50 for my half marathon time as possible, and although initially a little disappointed with myself that I had only managed 1:53:52 I had a quick word with myself that I should be more positive and I was soon happy that I had achieved a 6 minute PB! Although, I still have that 1:50 mark in my sight…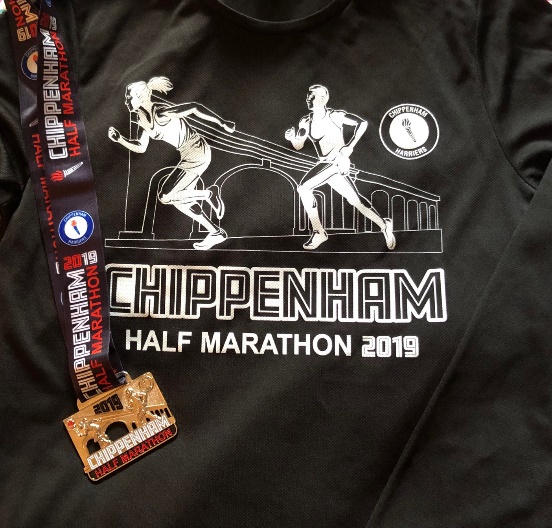 I know this is one race that will not likely be on many Harriers' race calendars, but if you do happen to be in Wiltshire at the beginning of September then this is an enjoyable race to do.
By Fay Uphill
Results: https://www.sportsystems.co.uk/ss/results/Chippenham%20Half%20Marathon/4177