By Jane Spink.
Ferlerr the rerd round the cernerr to yer right. The words from the marshal at the first turn. We are definitely in Hull. Having been born and bred in the not so posh side of the city I am relieved not to have adopted the local accent. It's my home town marathon and having done the event twice before, this year I was offered a free place by the race director Lucas who was keen to acknowledge the contribution my mum made to the running community in Hull. A community that has seen huge growth in the past 10 years since she founded the Hull parkrun. Mum was event director at Hull parkrun until the day she died which was 3 weeks after being diagnosed with cancer.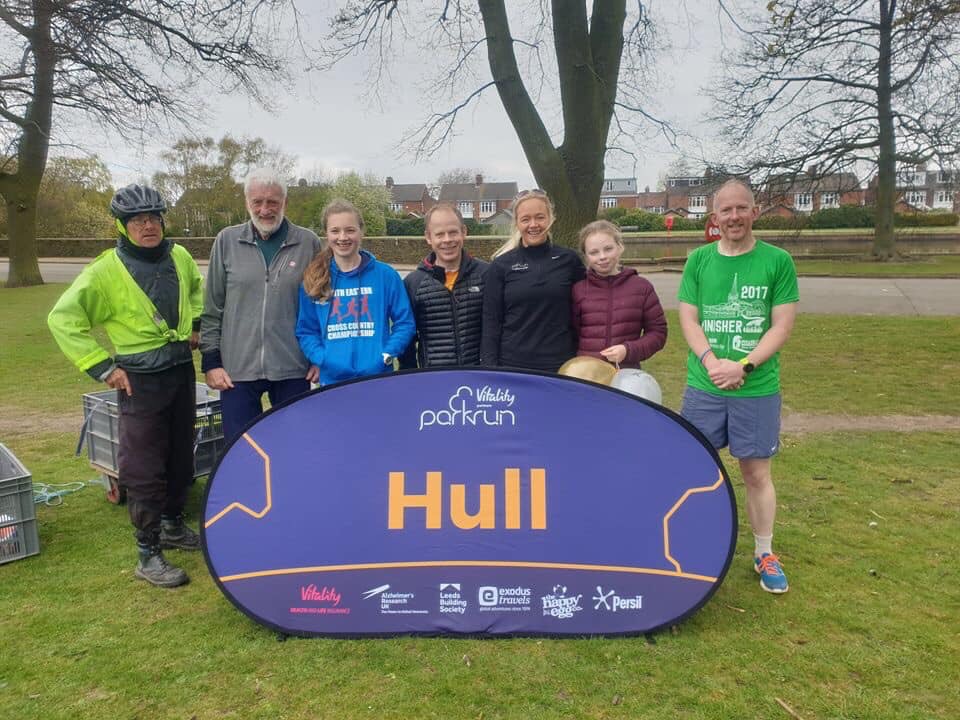 Organising a marathon is a huge undertaking and Hull haven't always got it quite right. However, Lucas really does welcome feedback and more importantly he acts on it which means that the Hull marathon gets better and better each year. This year numbers could be collected the day before from Malet Lambert Secondary school. The school that I went to. I didn't recognise the bloke who handed me my number but he recognised me and announced that he used to teach me. At this point I wondered whether or not it was wise to enter into conversation with him but he reassured me by saying he also used to teach my brother – I was safe in comparison!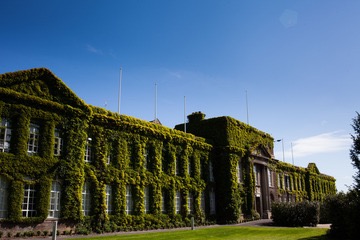 Rob and I walked from race registration back to my Dad's house half a mile away. Pete and Grace called in to make plans for the following day and talk about race strategy; both Rob and Pete agreed that neither of them was going to run with me. One of them considering me to be too slow the other too fast.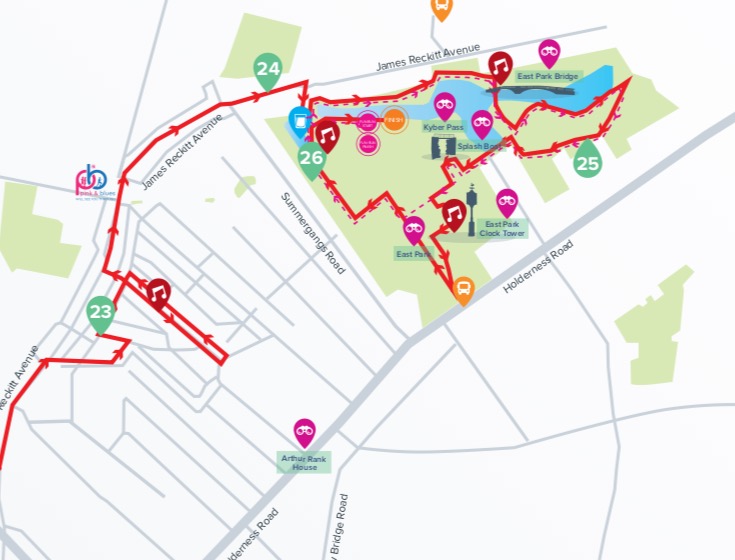 Early start on race day and Pete and Grace arrived back at dad's house for 7.30am. Grace possibly faced the toughest challenge of us all for the day – managing Grandad! That's a whole new run report on its own, as well Beth knows from her experiences at Manchester Marathon. Meanwhile Rob, Pete and myself headed to the finish to get the bus to the start. The start this year was brilliant. On the Humber Bridge, which at one time was the world's longest single suspension bridge. The big advantage starting on the bridge is that it gets the climb out of the way nice and early on. There is only one climb in the Hull marathon and in previous years the bridge and hence the climb have been at mile 18. Legs are tired by then so all runners thought that Lucas had made a brilliant decision this year. On a clear day in the sunshine (which it was!) the views are amazing. I was actually running with Pete at this point and we both commented on the beauty of the East Riding of Yorkshire.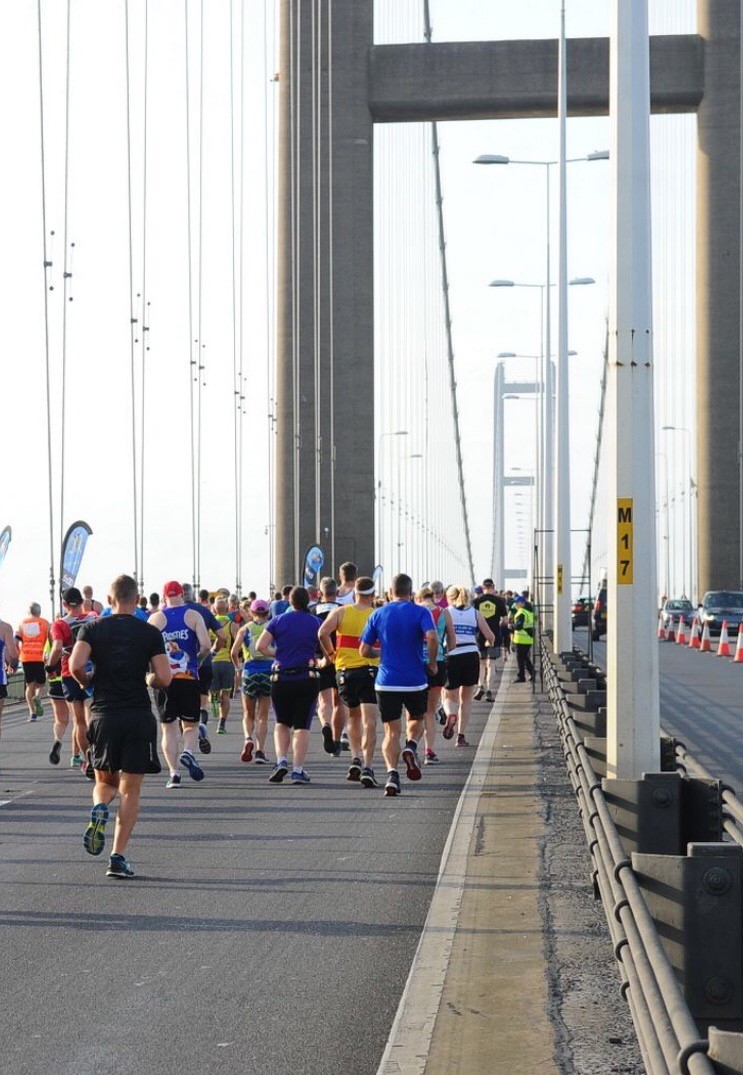 Very quickly it became apparent that Pete really didn't want to run with me and he held back. I stuck to my plan of between 9 and 9.20 min miles and saw him at a few parts of the course that had a slight out and back. I spotted Rob at 12 miles whilst I was approaching 10. He looked comfortable and despite me shouting over to him he ignored me (nothing new there). I met my friend Farhat at mile 13, he was struggling at that point in the heat but with a bit of a friendly push he soon sprinted off. He promptly stopped 0.1 mile later as he was part of a relay team and handed over his wristband/ baton to his teammate. It was 23 degrees and I was feeling the heat too.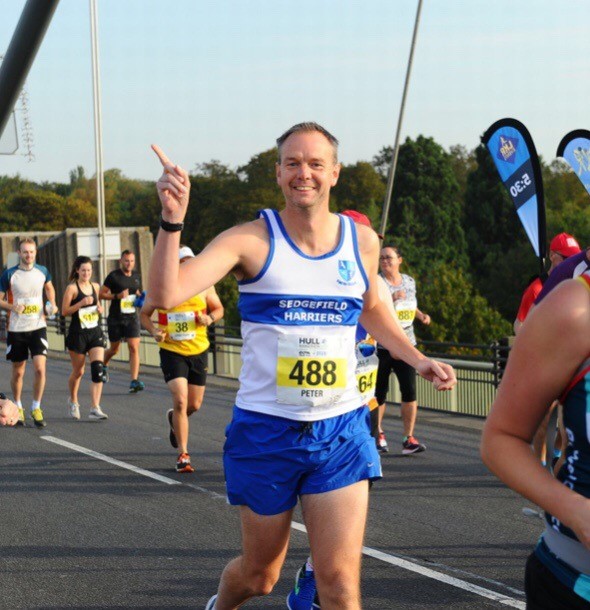 Even with the positive changes that the Hull marathon have made with a new route, transport and baggage buses and amazing support by marshals along the way one thing that does need addressing is water. Or a lack of it. The 3 water stations from half way onwards had run out by the time I got there. Dad and the kids were enjoying brunch outside a cafe at mile 15 and so I pinched Ellie's water bottle. Pleased to have acquired it I drank it a bit too quickly and it wasn't long before I saw it again. Pub stop number 1. I felt sick so stopped to walk, Pete caught me and ran on. I nipped into the closest bar and asked to use their loo…… I didn't wait for them to reply. A 16 min mile and dodgy stomach have been experienced before in a marathon and it's not pleasant. I decided to continue at a much slower pace. The next water stop was empty again and so pub stop number two. This time to take on board liquid. I waited patiently at the bar whilst the bartender served others first and then asked if I would like arse in yer werter? I enjoyed my glass of water (without arse). Word had got around to organisers about a lack of water and a Sainsbury's van had pulled up to replenish stocks. I grabbed some from the van to carry round with me.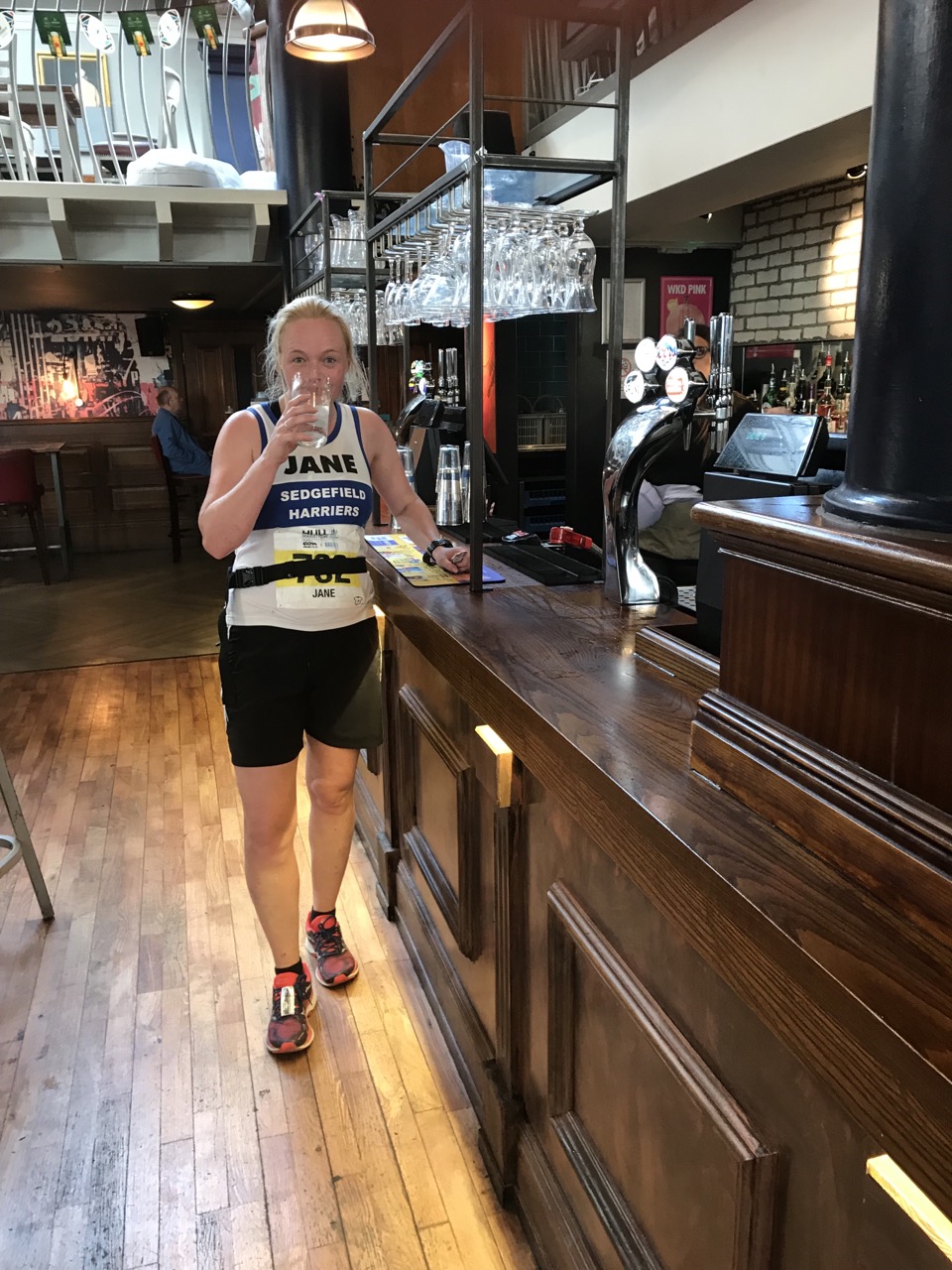 Rob had finished just as I approached mile 21, he had exceeded his expectations and finished in 3.37.31 . His second marathon and a 15 min PB. He promptly declared his retirement from marathon running.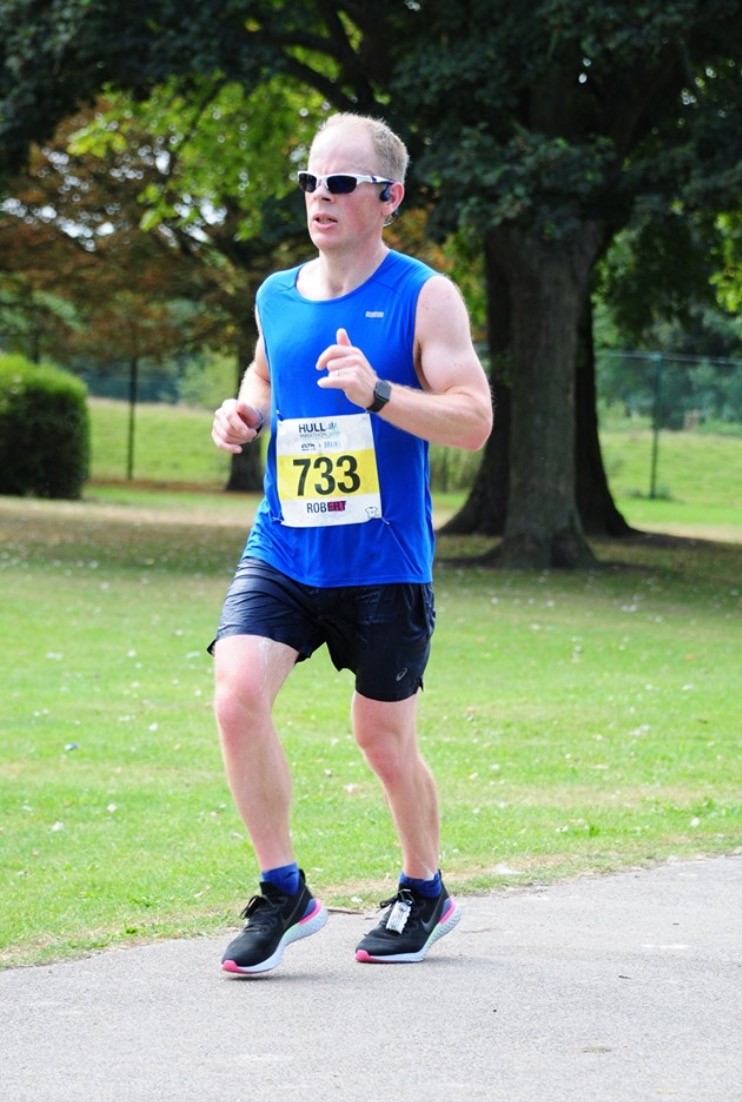 Yer mum would be proud of yer. The rallying call from a marshal at mile 22. I didn't quite manage to hold it together prob compounded by being on home turf and running towards my dad's house where I grew up. I cunningly disguised the tears by opting to run through the showers that residents had set up with their hosepipes. Not sure how many runners had taken them up on the soaking they were offering as they took great delight as headed straight for them. I could hear them chuckling to themselves as I carried on.  At this time Pete was approaching the finish line, the baggage bus was parked on the route 100m before the end. Energy efficient Pete decided to collect his hoody before he had finished the race. He recorded a PB too with a great run of 4.15.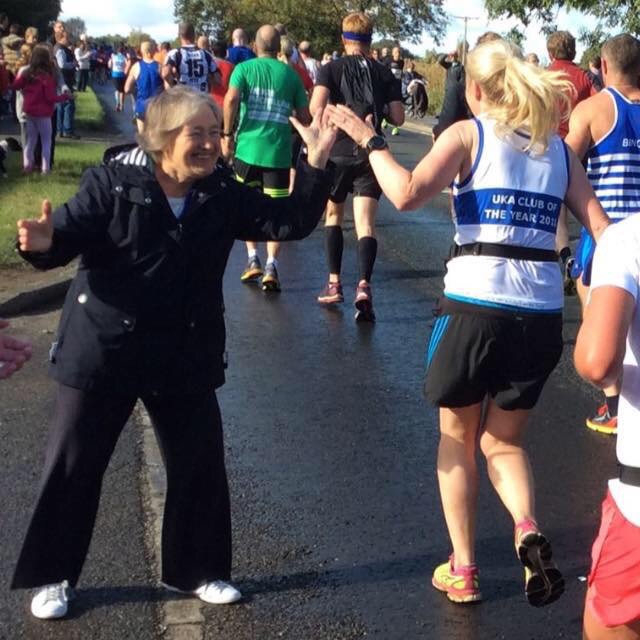 On entering East Park the finish line was a very welcome sight. Only I had another two miles to go, the first of which followed the Hull parkrun route. As a kid I spent a lot of time in East Park, just as my kids now spend a lot of time in Hardwick Park. I often think how lucky we are to have such beautiful parks on our doorstep and I genuinely never tire of running laps of both as part of my marathon training. In honesty I like laps as you know that you are never far from a toilet should you need one!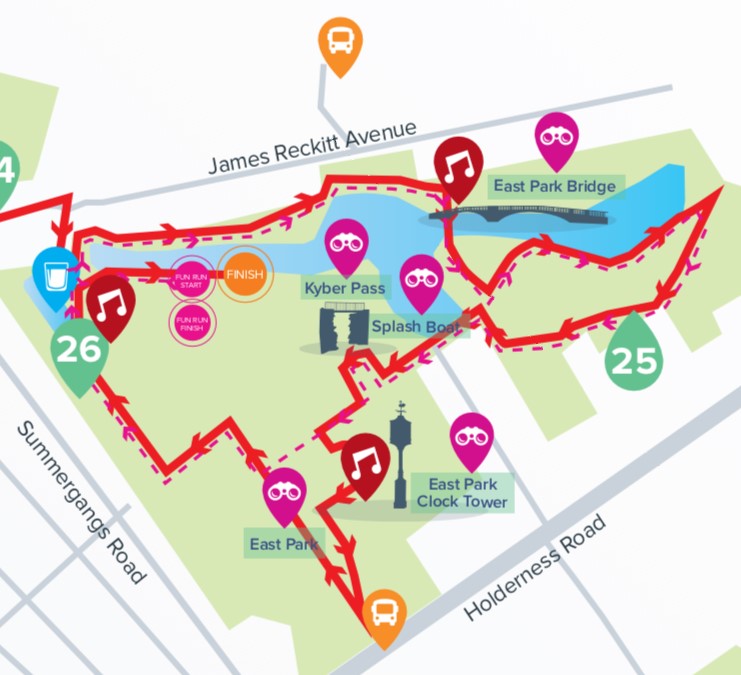 Undertaking a marathon is a commitment, this was my 17th. I entered my first marathon when I was 17. London. It was easier to get in in those days. My mum loved marathon running and she would set off with her friends for her annual trip to London to take part. It really was easier to get in then! By the time race day came I had reached the minimum age of 18 and mum, dad and I all completed London that year. It was lovely to see her friends (and mine) out on the route in Hull. Audrey popped up at 21miles and Joan was at the finish, both of them continue to parkrun although have retired from marathons.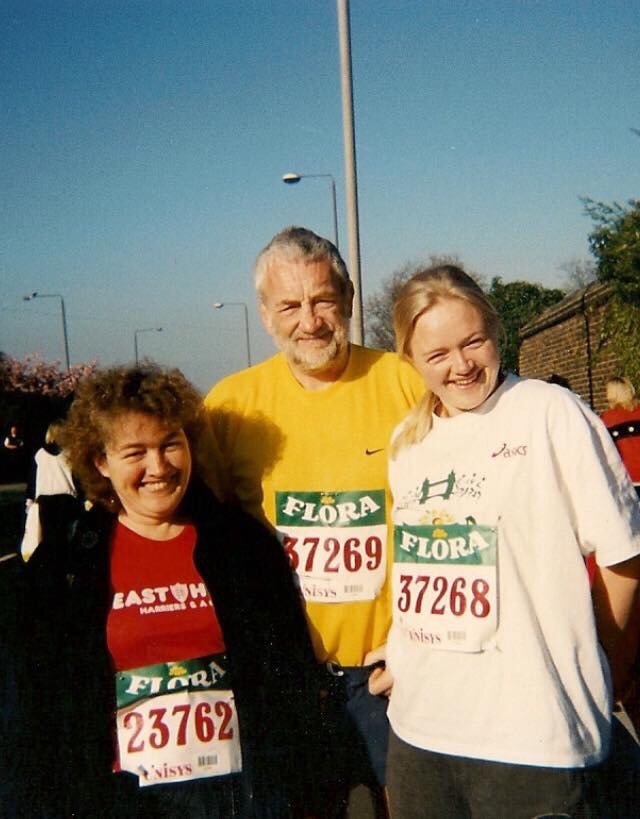 Nearing the finish (finally) we were taken on a tour of East Park's finest features, the animal enclosure with wallabies, the splash boat, the Khyber Pass, and finally the last half mile.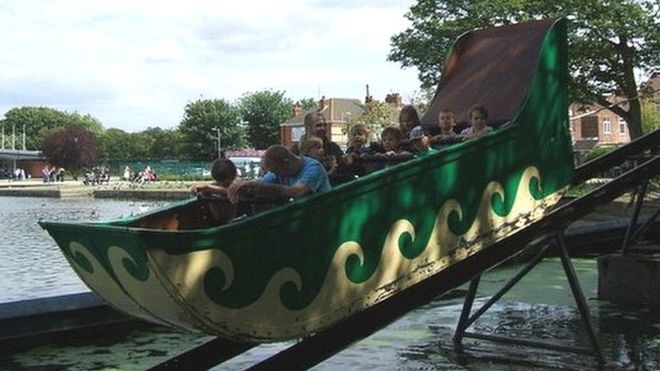 Going around the final turn I spotted another local hero of the Hull running scene; Dave. He was in his familiar volunteer role of photographer. I was pleased to see him. Via the power of the internet Dave has recently shared with me videos and photos he had taken of mum and me running together, more than 30 years ago. I've been watching them quite a lot recently. I glanced across to my left as I crossed the finish line to acknowledge the memorial bench to my mum in the park and after collecting the medal and t shirt we all went for a photo on her bench. I miss her more than I ever thought I could.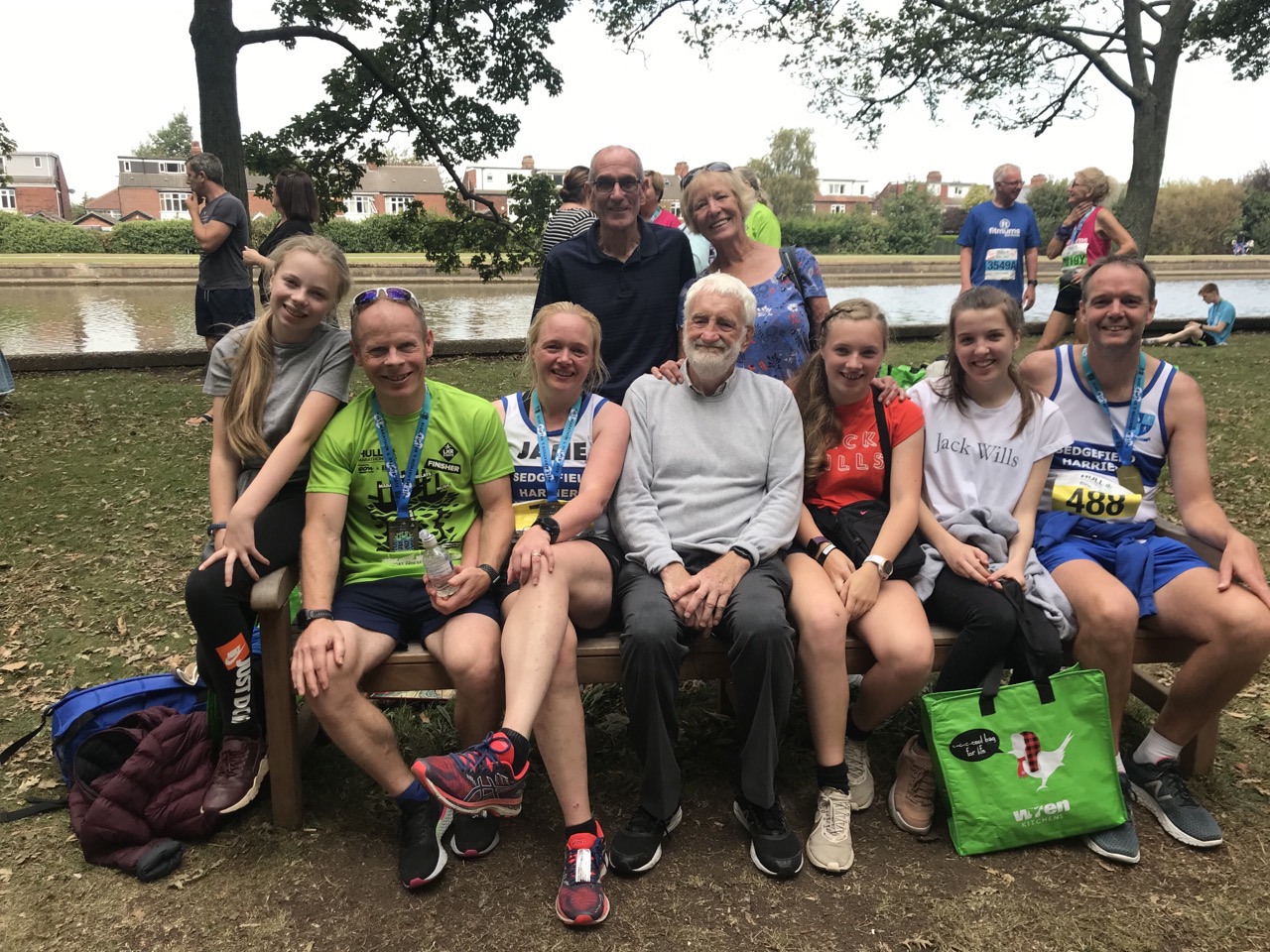 May your hands always be busy
May your feet always be swift
May you have a strong foundation
When the winds of changes shift
May your heart always be joyful
May your song always be sung
And may you stay Forever Young