The Hardmoors 110 has been on my list of 'Must Do' races for quite some time. I've fancied having a go at the fabled 100 mile distance and the 110 ticks a lot of boxes being close to home on terrain I know well and being very well organised by people who love ultra running.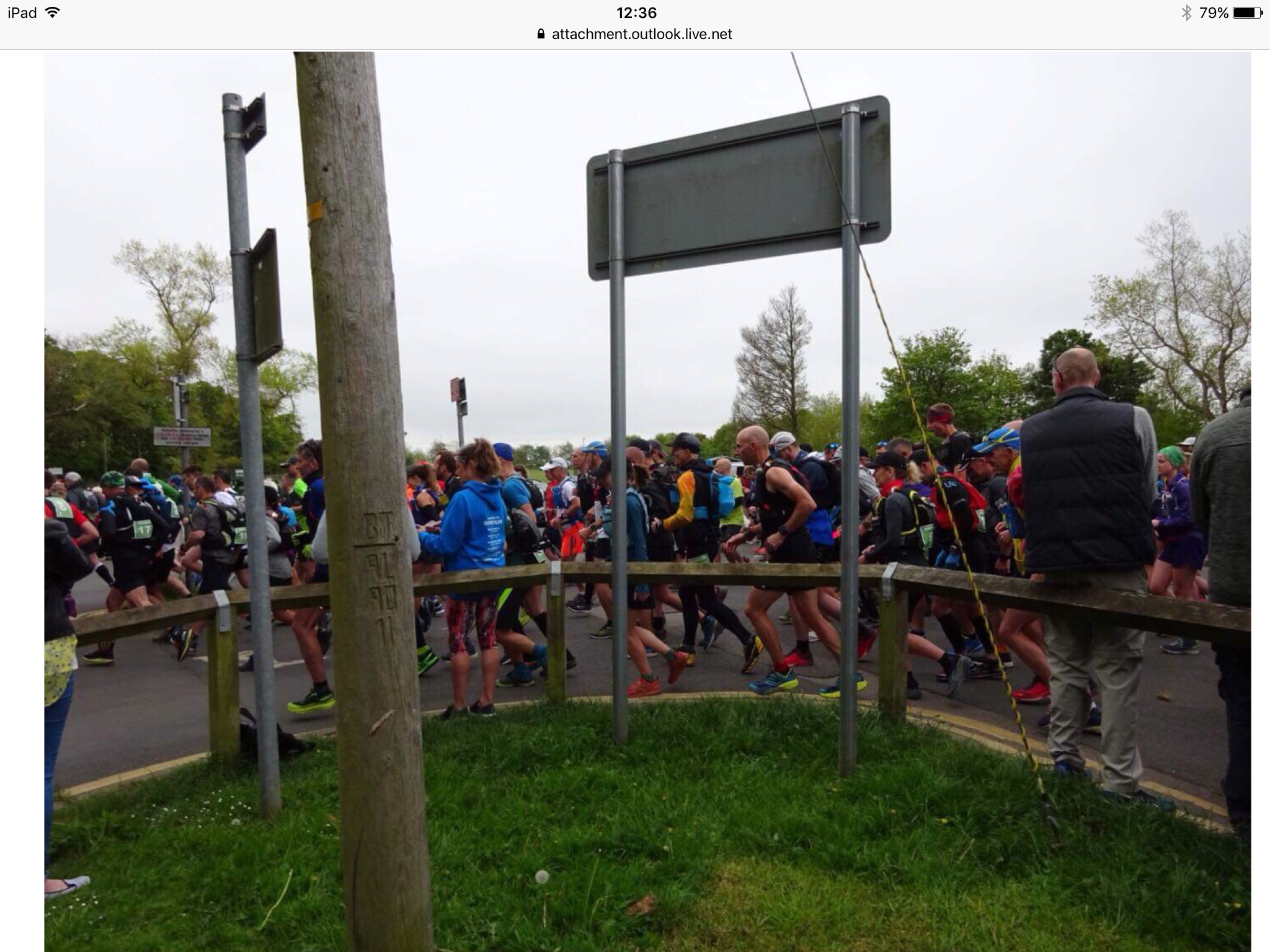 Having finally bitten the bullet and signed up I started training well before Christmas and have consistently managed long runs on the Cleveland Way most weekends since. This meant that as we travelled down on the Friday of the May Bank Holiday weekend I was confident I knew the course and that I was in good shape to tackle the distance. I was being supported by my partner Nicola who had done a lot of the training with me and my mate, Leachy, who is a veteran of several Hardmoors ultras. Having stopped in Scarborough on the Friday evening (…and enjoyed a pre-race Guinness!) we were at the start in Filey in good time for the 8am start on the Saturday morning. Having registered I did my usual check, re-check and check again of my run bag before we were off.
The first few miles ticked along really nicely and I met Leachy and Nicola a couple of times on the way to Scarborough to grab some food and drinks. Scarborough itself is always a long slog to get through as it's a considerable distance to be running on hard concrete and through the holiday crowds. We were soon back on the cliffs though and heading to Whitby on what was was turning out to be an exceptionally warm day.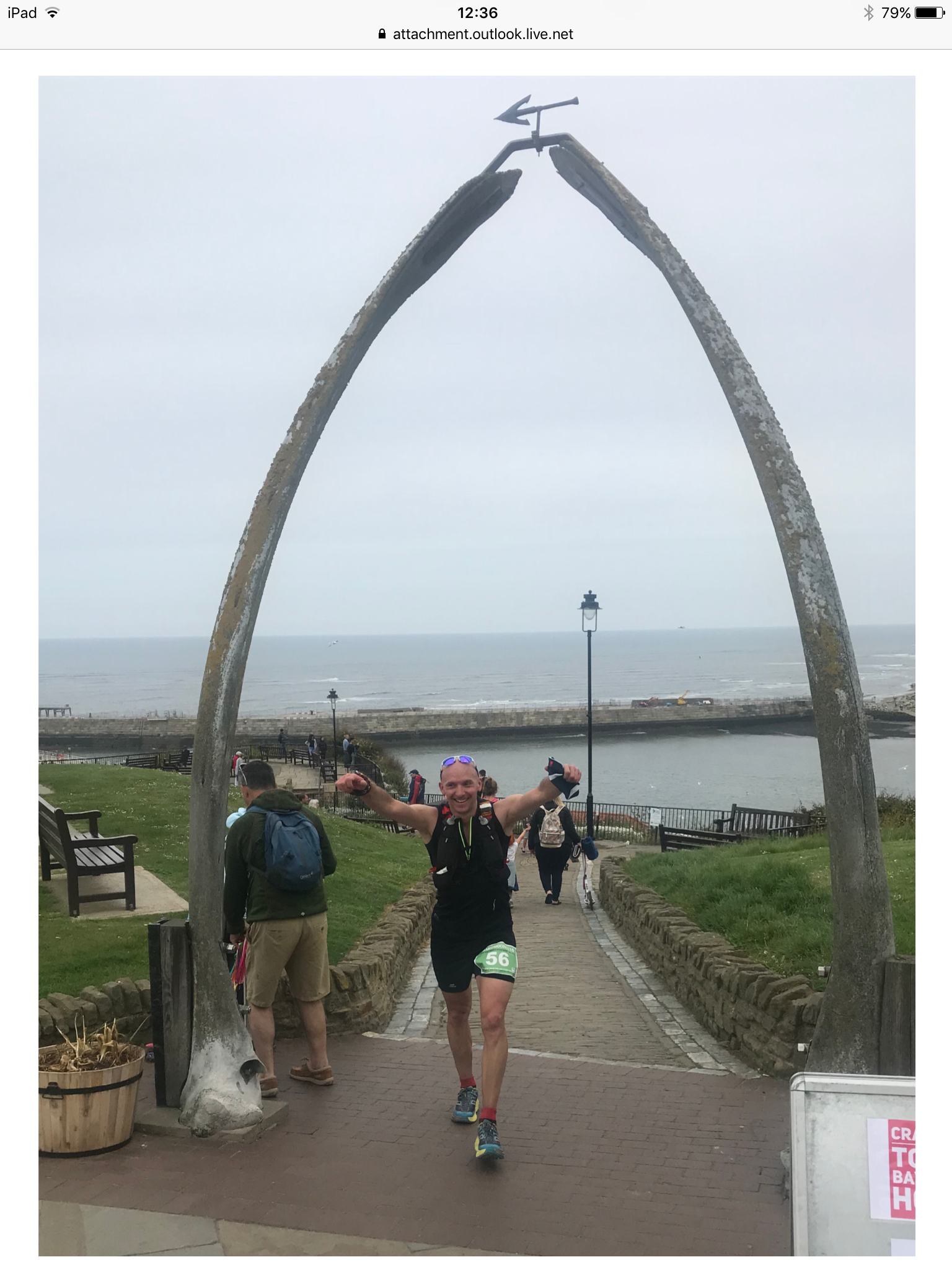 The morning passed really quickly and by the time I was in Whitby it was early afternoon and the tight streets of Whitby were filled with tourists. The famous Abbey steps took me into the crowds and it meant I was forced to walk most of the way up to the Whale bones for some much needed food and drinks. There were several people struggling with the heat by this point and I was taking in plenty of fluids, grateful I had my support crew meeting me with fresh bottles regularly.
Saltburn was the next big town which also reflected about halfway in the race. I got there in just over 10hrs and was still feeling strong and in good spirits. I again got some food down but as the weather was turning and night was drawing in I pulled on some extra clothing and Leachy joined me for the climb through Skelton and off to the Cleveland Hills.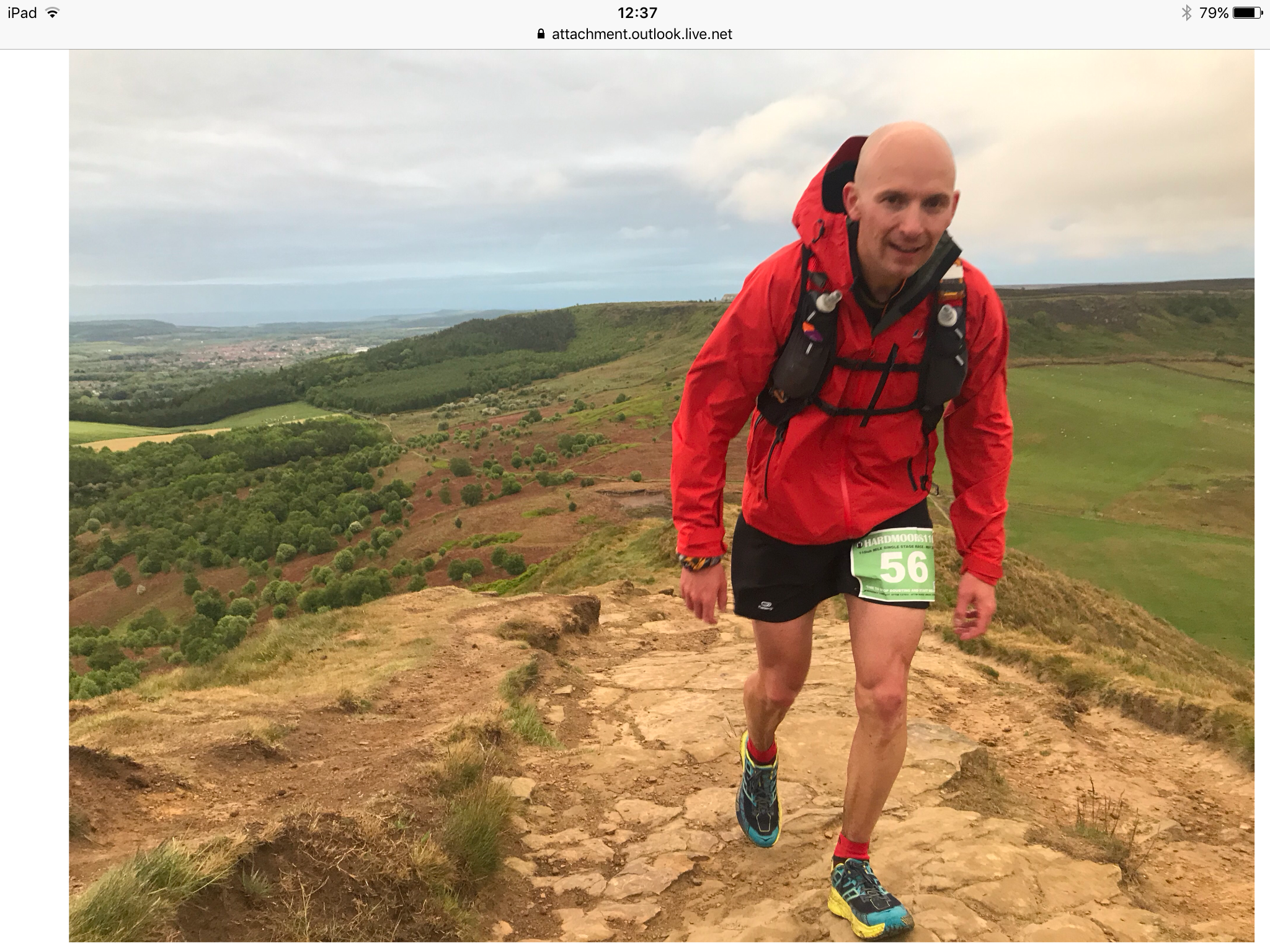 It wasn't long before Roseberry Topping loomed large on the horizon but as I was still moving well and managing to maintain my eating and drinking I was still feeling positive.
Nicola joined me shortly after this for the night time run over the Moors. This coincided with the clouds dropping and we were running through the fog in the dark for most of the night. As the night carried on and tiredness started to kick in and the lack of visibility became fairly disorientating. This is where all the recce runs came in to their own as I always knew where I was and felt confident we were on the right paths.
The sun was starting to come up as we approached Osmotherley and then climbed out the other side. The long climb was hard but we met Leachy at Square Corner who had food waiting. This is where my legs decided that enough was enough! As soon as I set off I tried a gentle run and there was nothing there. I'd done 90 mls by this point, by far the furthest I'd ever been, and despite still feeling I had the energy my legs were too sore to run. I therefore settled in to as fast a walk as I could muster and strode out for Helmsley. The hardest part was climbing up to the White Horse at Kilburn on route up the steep steps. I must've have looked a bit strange heaving myself up them, relying on the railings for support…but it worked.
Helmsley couldn't come soon enough and I eventually finished in 28hrs 30mins. The last 20mls had really slowed me down but I'd finished. Exhausted and sleep deprived I collected my medal, hobbled to the shower and headed home…vowing to stick to sensible distances in the future… maybe!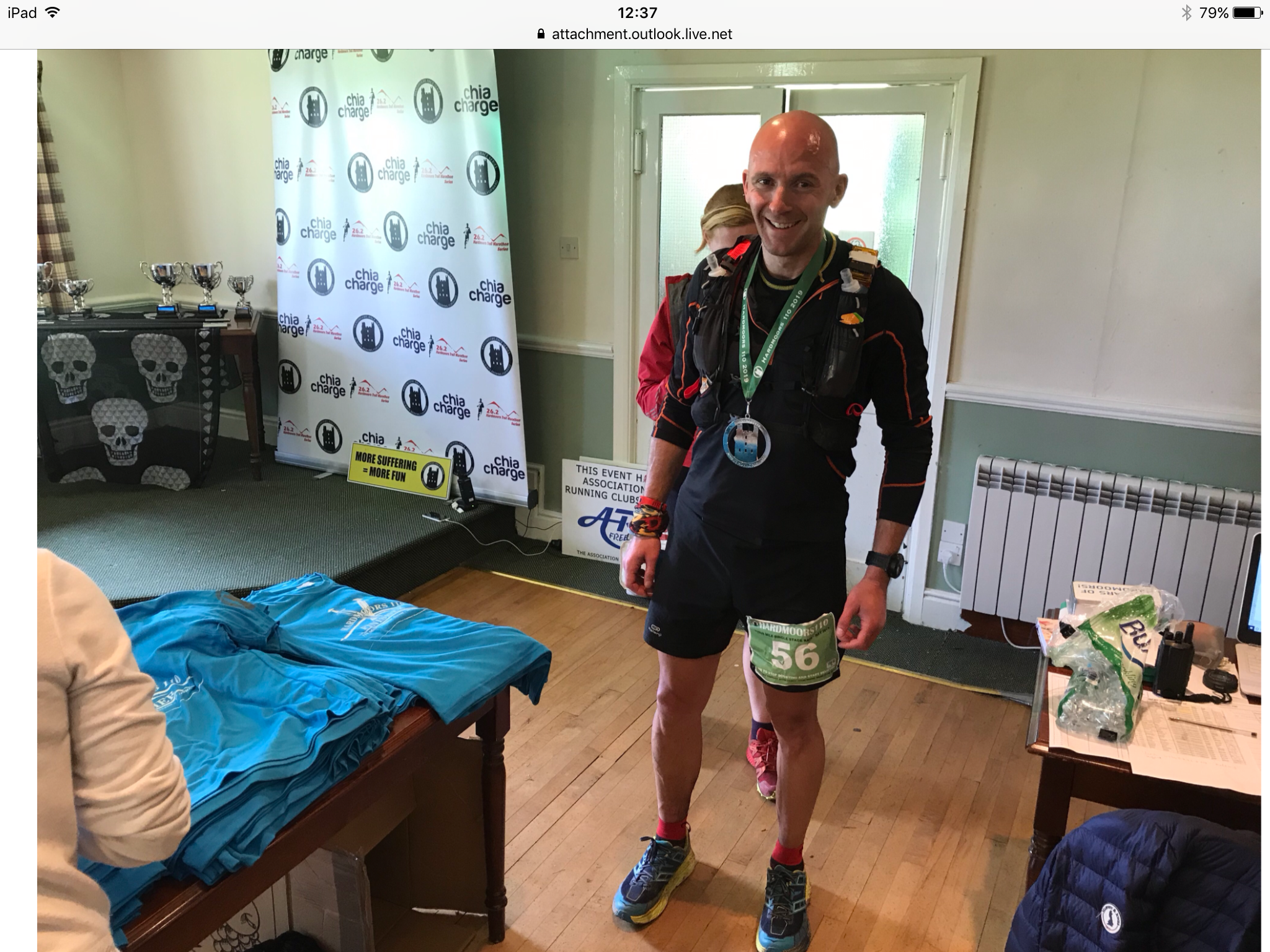 Results: https://www.hardmoors110.org.uk/wp-content/uploads/Hardmoors-110-2019-Results.pdf
By Ian Blakemore.
Editor's note: a very modest account; a look at the results shows how impressive Ian's achievement was.