Family Featherstone ventured to the scenic Bowood House in Calne, Wiltshire to partake in Runfestrun for a weekend of camping (not doing our best Alan Carr or Graham Norton impression but staying in our tent) and running. This event was the brainchild of Chris Evans and Vassos Alexander. All runners were divided into 4 teams with themed kits.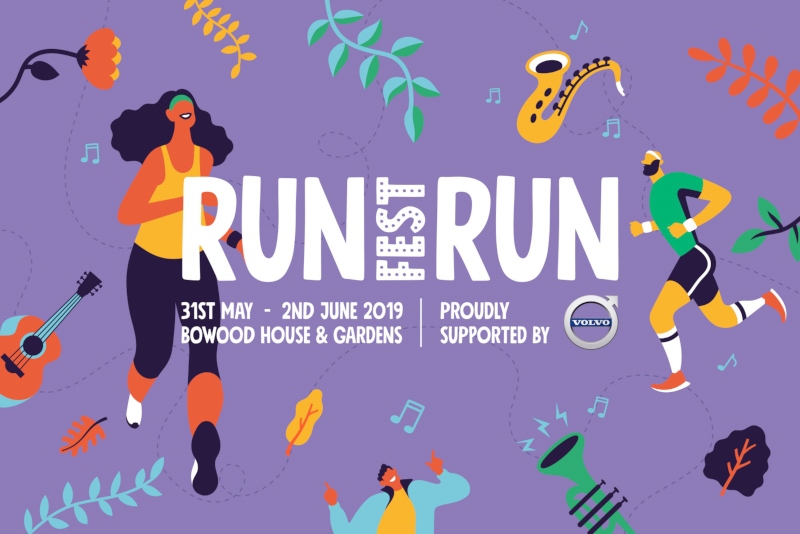 After a long journey down we arrived in Swindon on Thursday to see the delights of Swindon Town Centre (Think Bishop Auckland but down south with funny accents). Friday saw an early rise to venture to Bowood House and start our adventure.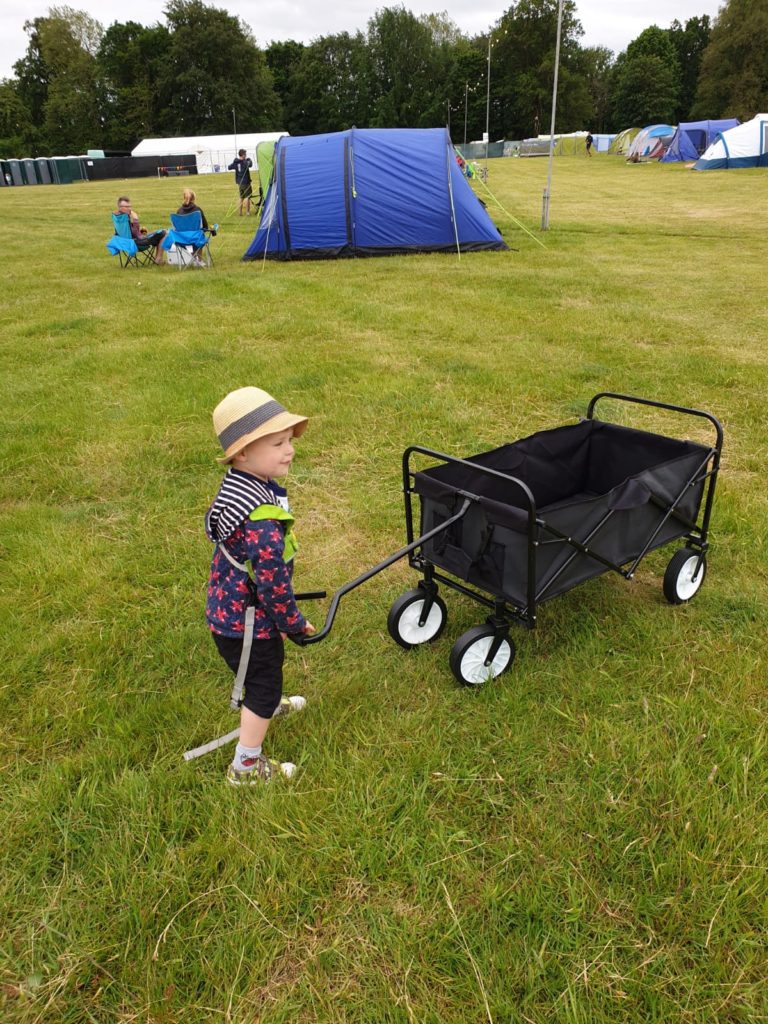 Friday saw an exploration of the various stalls of the shopping village on site which saw many gin samples and cake samples consumed which unfortunately for Andy came minutes before him and Alfie ran the mile race for our 1st Medal of the weekend. Alfie ran some and was carried some but was the youngest in the race and finished last but he charmed the marshals by picking up the cones and running with them. Those of you used to Alfie at parkrun knows he has a thing for picking up cones during events. This was our first experience of the fantastic marshals mainly from Calne Running Club and Chippenham Harriers who were some of the most enthusiastic people we saw.
2 hours later saw the first big event of the weekend with the sunset shuffle with approx. 3000 people running a hilly and challenging 5k course including many with buggies, and many running with young kids. Team Featherstone (Andy and Emma) shared the workload throughout the running taking turns pushing the 33kg of Kids and Buggy. We finished 1st buggy for our 2nd Medal of the weekend. Alfie and Evelyn just loved the bumps. To celebrate being 1st buggy we went straight for the nearest spritzer stand and had the joy of being mid drink before the 2nd buggy even finished. The evening finished with listening to Razorlight while the children slept. We finished in just over 28 mins.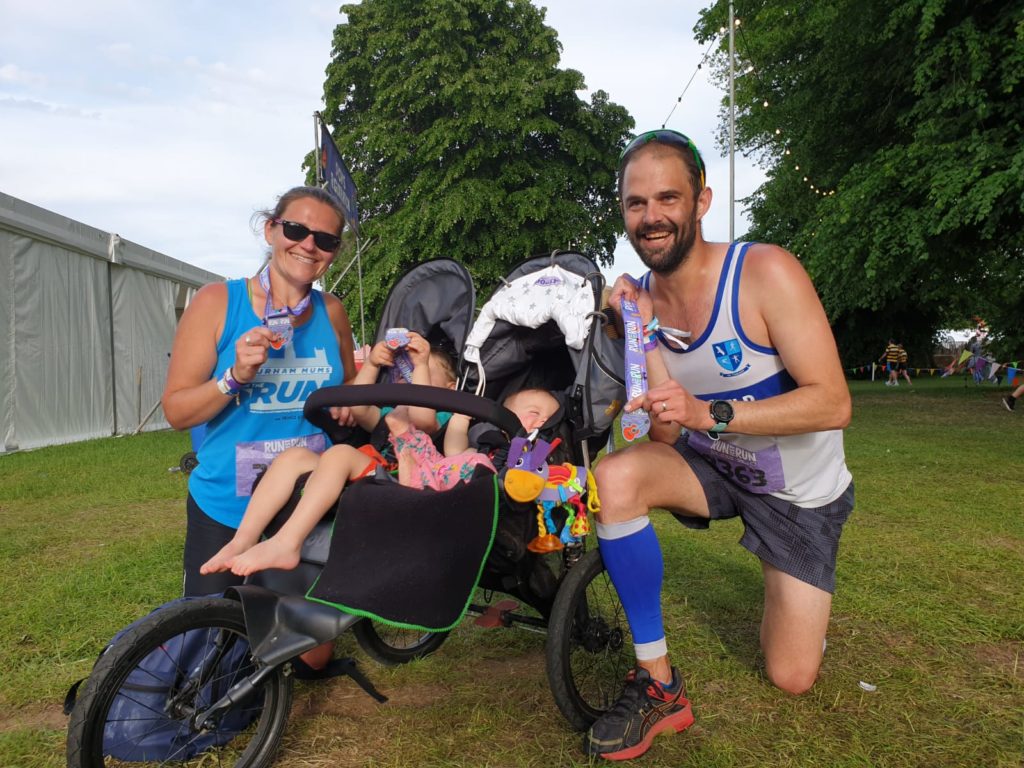 Saturday started with an early rise for Andy prepping for the half marathon which started at 9am. After a race brief from Vassos, Chris, Paula and Crammy (and Andy being a selfie whore) the race started by following the 5k route but with more hills. The temp quickly rose to 20 degrees before 9am. It was clearly a brutal route with runners being pummelled by hills and challenging terrain. On lap two (of 3) Andy ran with Natasha Evans (Chris's wife) and talked about the joys of buggy running. To say Andy enjoyed the scenery and had fun was an understatement after stopping for selfies with Ultra runner Susie Chan on lap 1 and then Crammy and Alison Curbishley at lap two. On the 2nd Selfie stop they said "You're Chris Lines' mate aren't you?" which made me laugh. I finished in my slowest ever time of 1hr 58.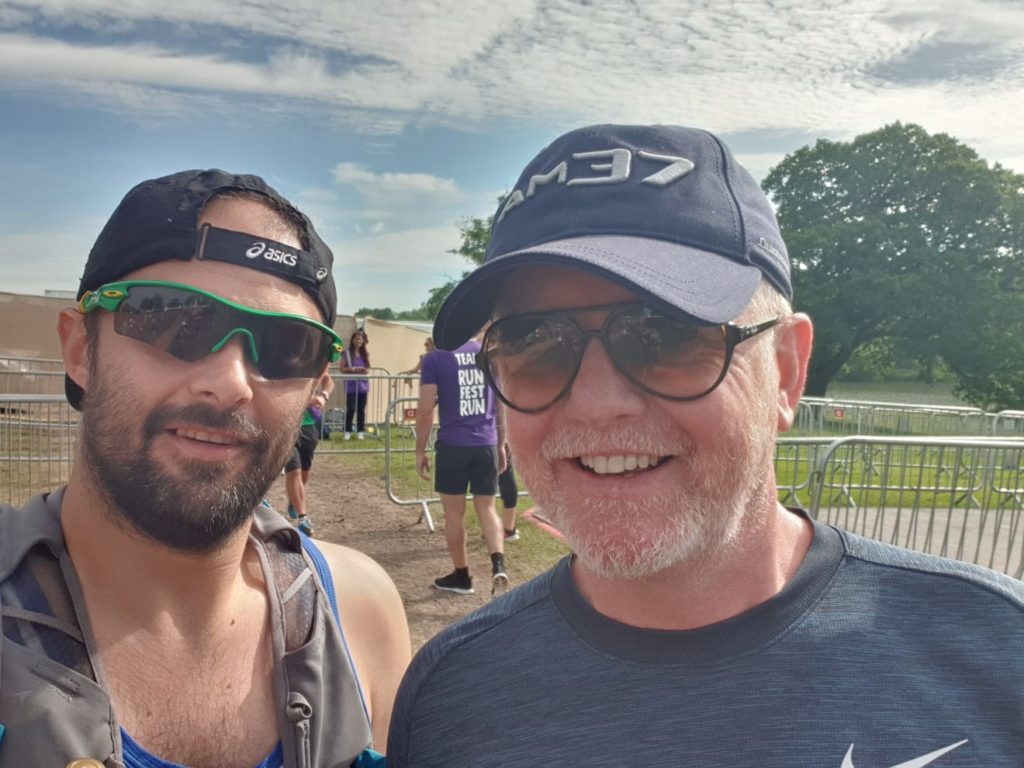 A quick changeover of parenting duty saw Emma take off on the 5k which followed the same route as the Friday evening sunset shuffle. Emma was greeted by a plethora of noise with Rock Choir, Ukulele Band and Steel Drummers providing a samba and a welcome distraction from the run and a stitch (which according to Emma hadd nothing to do with free food and drink samples). She finished in 25 mins.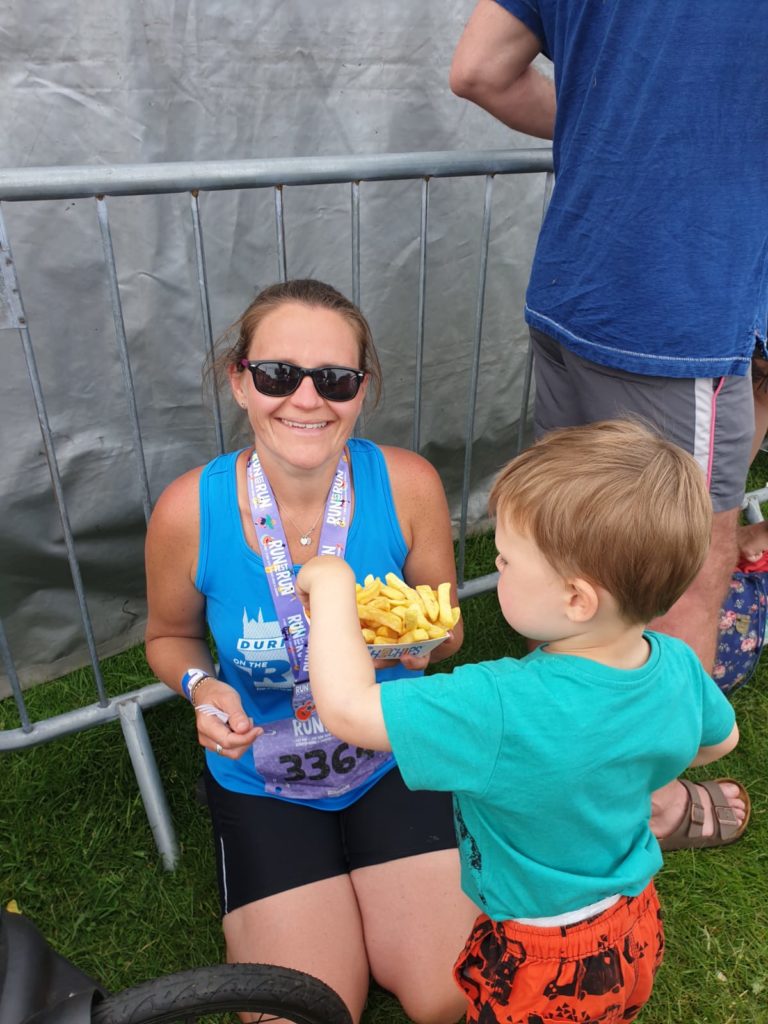 An hour or so's break in which lunch and few talks from speakers were visited along with a shopping trip which Ivana Trump would be proud of saw Andy and the kids undertake the 2.5k (which actually measured 3k). The course was different and heavily grass based and also involved what can only be described as a game of human dodgems with Andy having to dodge children with limited awareness of surroundings. Andy finished 1st buggy again and not surprisingly celebrated with more free samples.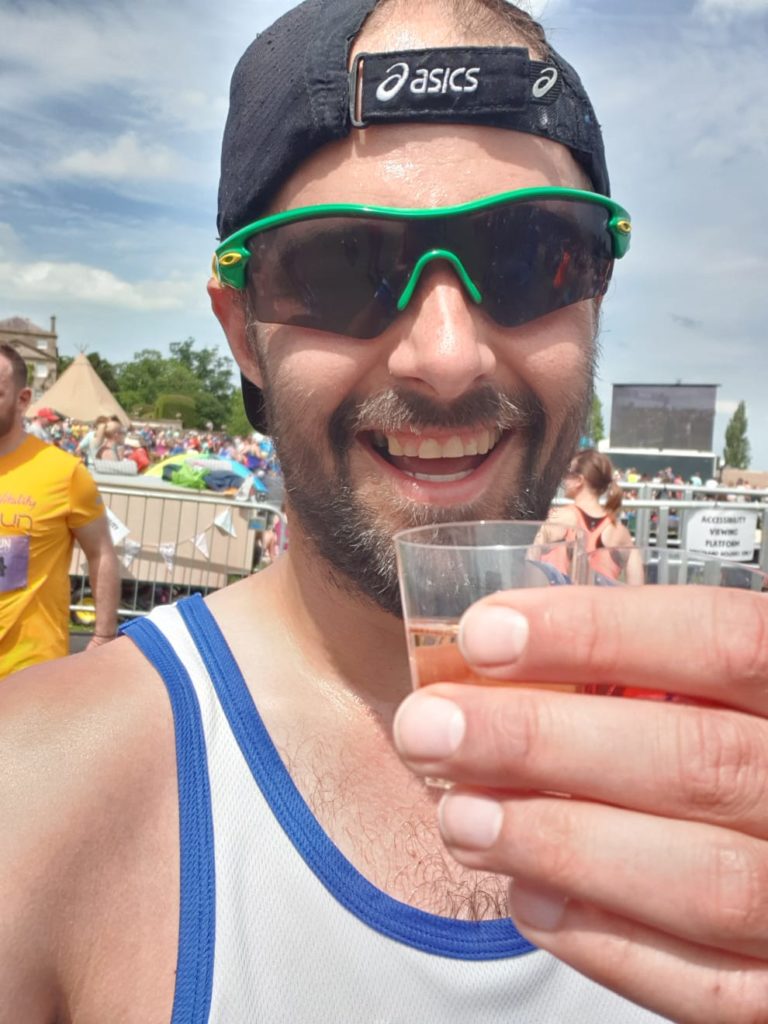 The temperature ramped up further as the sunlight shone and Emma took to the 10k course which was two hilly laps. Hot and Hard was Emma's description of the event. Apparently it had hills again too. Emma finished in 58 mins and headed straight for a pint of cider and a portion of chips. Andy was getting ready for the 3k road race (the only non hilly event and only one entirely on tarmac) when Emma 2 mins before the start decided she wanted to run it. Andy finished in 14 mins, with Emma not far behind in 19 mins with a double buggy. Hard to believe the sports dietitian thought it would be big and clever to run 20 mins after a diet of champions.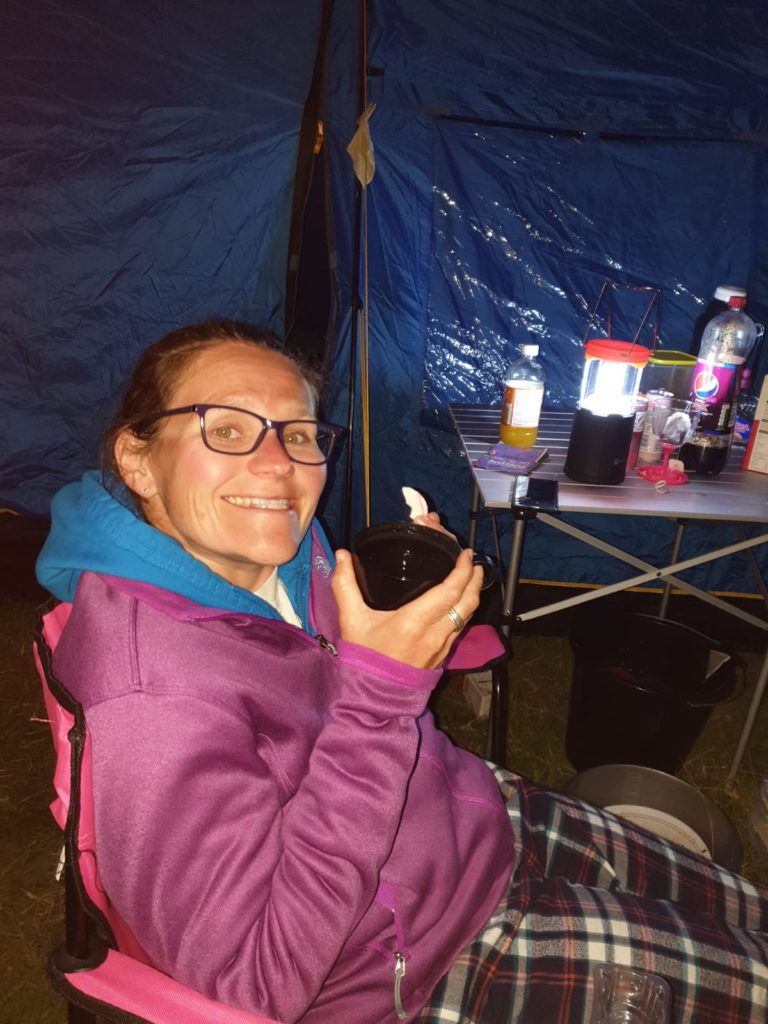 The evening was spent reminiscing about the day's events and admiring our runners tans while listening to a DJ set from Faithless bringing back memories of the 1990s.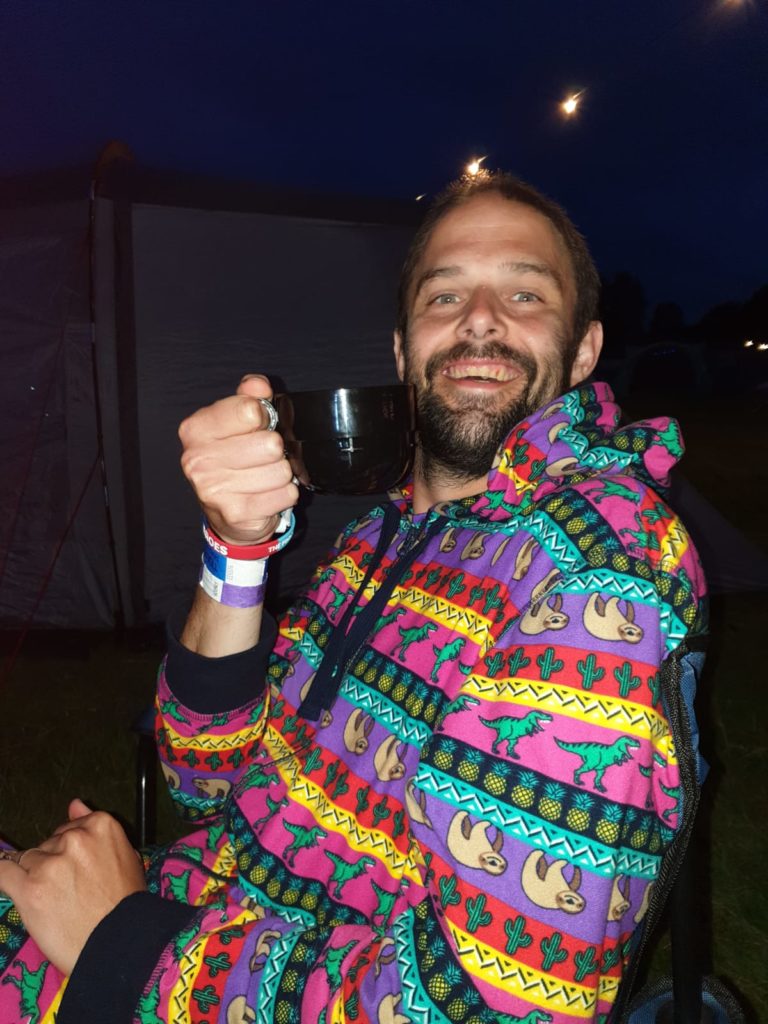 Sunday saw the culmination of the running with the fun themed Big Bug Run, a 5k event with the aim of each team gathering items worth points. The winning team (of about 1000 people) would win tickets to Friday Night at Carfest South. The teams of Team Bee(Steve Cram), Ladybird (Tequila Tash), Butterfly(Paula Radcliffe) and Dragonfly (Colin Jackson) were set off in staggered starts depending on their position in the points table. The Featherstones joined the other 700 or 800 team Dragonfly members and set off first to gather Pollen (ball pit balls and beach balls) for prizes, along with taking part in challenges to win bananas worth 100 points. The Dragonflys decimated the course by make use of the lack of rules and taking bags to gather balls and carry them 5k, a few whole bags of 50 to 60 balls were pilfered by members of the team. Each team had a Volvo estate to fill. By the time team Ladybird started to come in the Dragonflys had filled the entire volvo including getting rid of the driver and filling from the sunroof. The banter from Vassos on stage suggested they found the whole episode hilarious.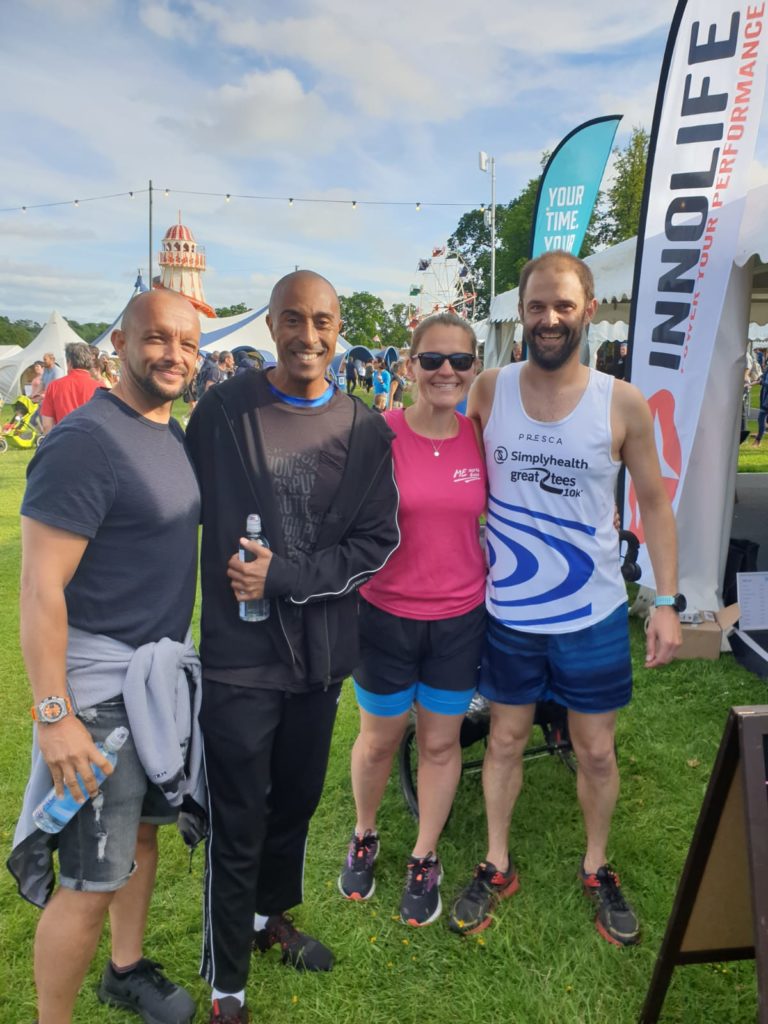 A thoroughly enjoyable event which we look forward to taking part in again next year.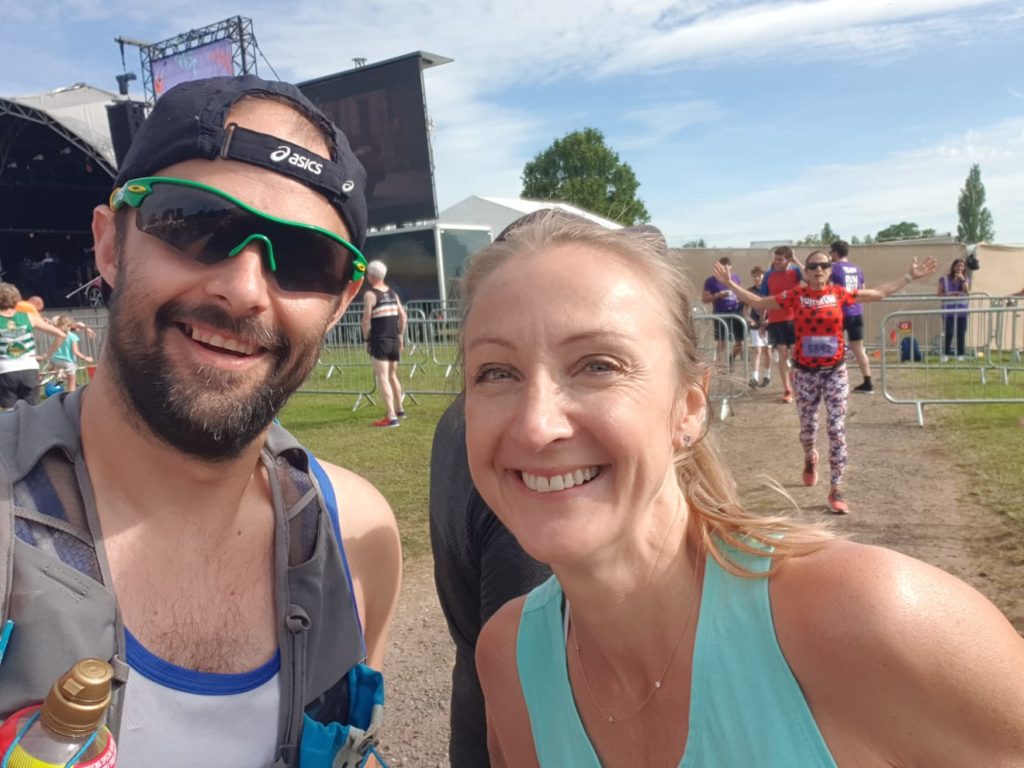 By Emma and Andy Featherstone.