I suspect that Ciaran and I share a ritual with many Harriers. When the Lines mob is planning a holiday, one of the items on the list of priorities is to find a parkrun that is local to wherever we're staying. Another is to speculatively check whether there happen to be any appealing races in the area while we're in the vicinity. I should add that this ritual only applies to Ciaran and me, and not the rest of the family!
This year, the parkrun fix was provided by Penrhyn parkrun, which is set in an impressive National Trust property – Penrhyn Castle is an imposing, relatively modern (for a castle) landmark near Bangor. As ever, parkrun was a welcoming and friendly experience and the perfect way to start a weekend.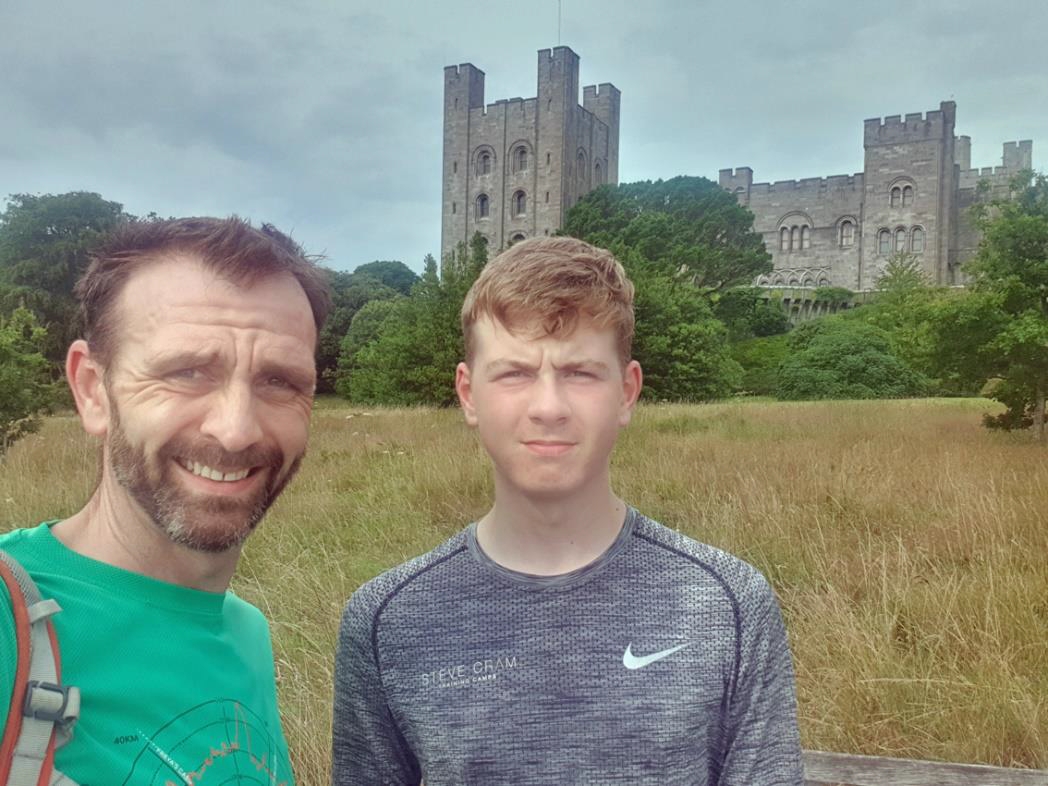 However, for me, the following day delivered the running highlight of the holiday. I had spotted that the North Wales Half Marathon was taking place during our trip, but hadn't got round to entering before the online deadline. Luckily, the organisers confirmed that a few places would be available on the day. So, I rocked up in Conwy at 7:30am and managed to secure one of the last numbers.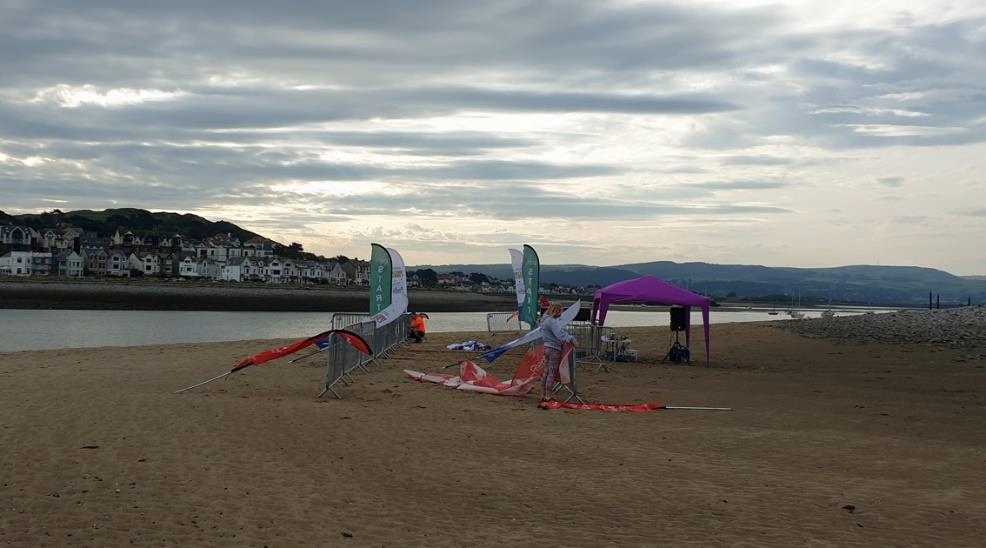 The race started on the beach at 9:00am (it was being set up when I first arrived) and the first mile was on the sand, which I found to be a little softer and more challenging than the similar surface during the recent Northumberland Coastal Run. Then, we followed a fairly flat route west for four miles, along a tarmac path by the sea. This was great for finding a rhythm and comfortable pace. One guy from Kirkby Milers eased past me, but I picked off a couple of runners who had set off a little too fast. I reckoned that I was placed somewhere in the top 20. At about five miles, we turned, crossed a footbridge and headed into the village of Penmaenmawr (I'm glad that I only had to type that and not pronounce it!). By this time, after taking turns to lead the other for a little while, I had got ahead of the Kirby runner again.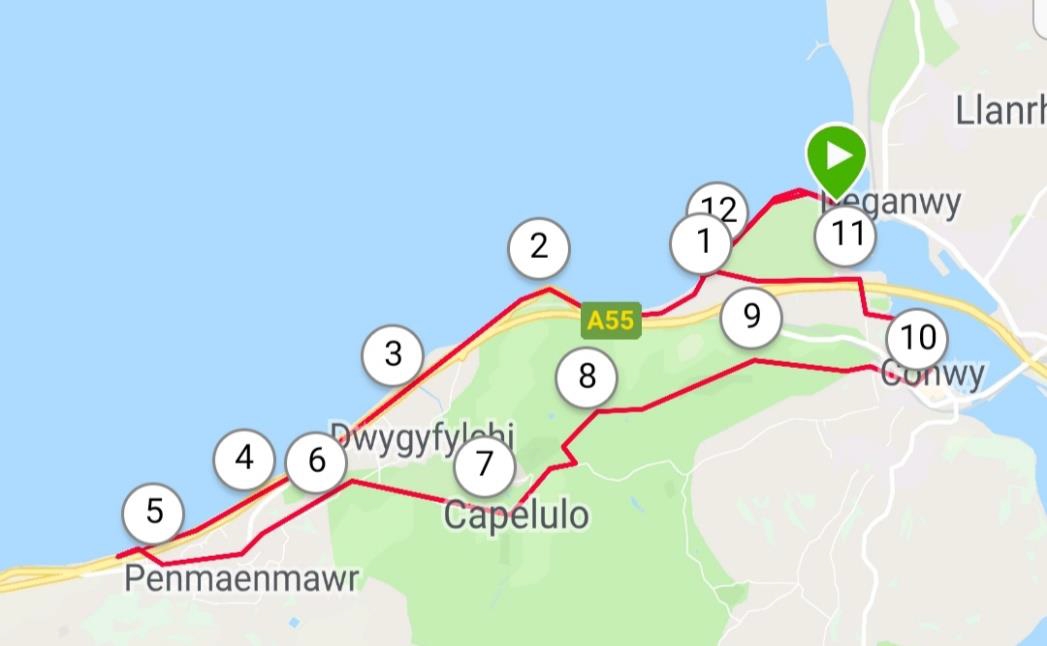 Then the hard work began. A series of longish steady climbs took us towards Sychant Pass and the eighth mile was the crux of the race – a steep and sustained section on road and trail up to Conwy Mountain (a grand name for a modest sized hill really, but a very tough part of the race nonetheless). By this time, I was on my own, but could see about eight runners not far behind me (including Kirkby man and a local runner who seemed to be enjoying himself far too much). I managed to stay ahead of all of them during the final climb, as my delighted expression near the summit testifies.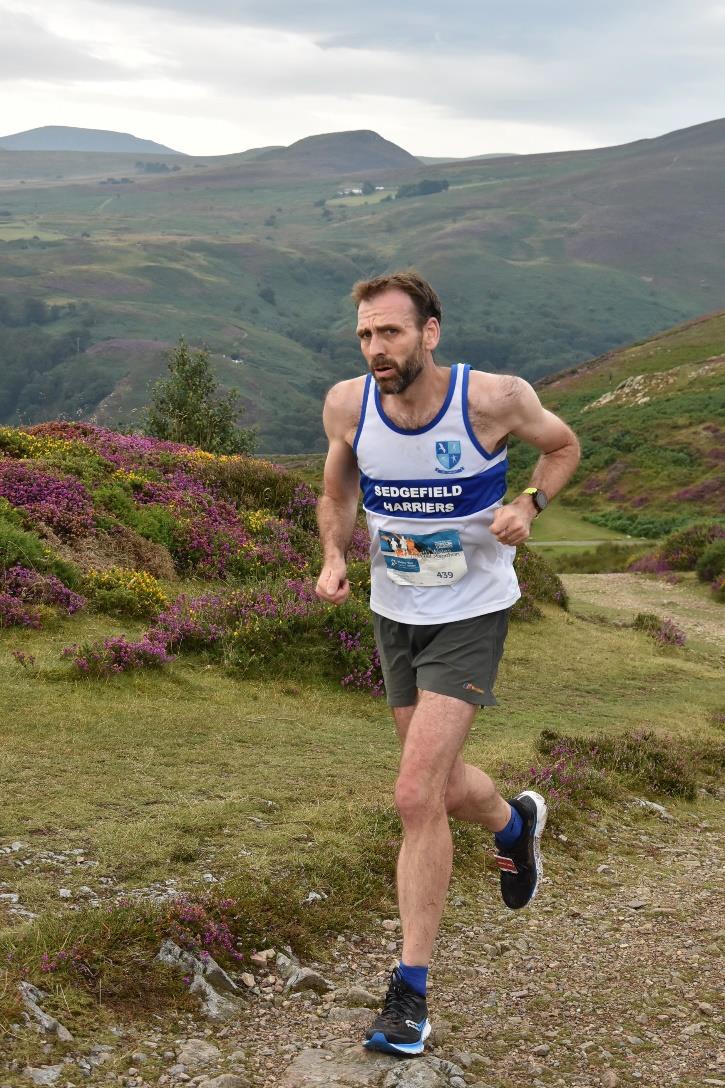 After that high point, there were some lovely undulating trails, during which runners were rewarded with a fantastic view of Conwy and its majestic castle. I glanced back a couple of times and Kirkby guy and happy Welsh runner were still on my tail. Then, we started the steep descent back into Conwy, which worked well for me. I gained distance on my pursuers and got ahead of another runner who was being cautious during the downhill section.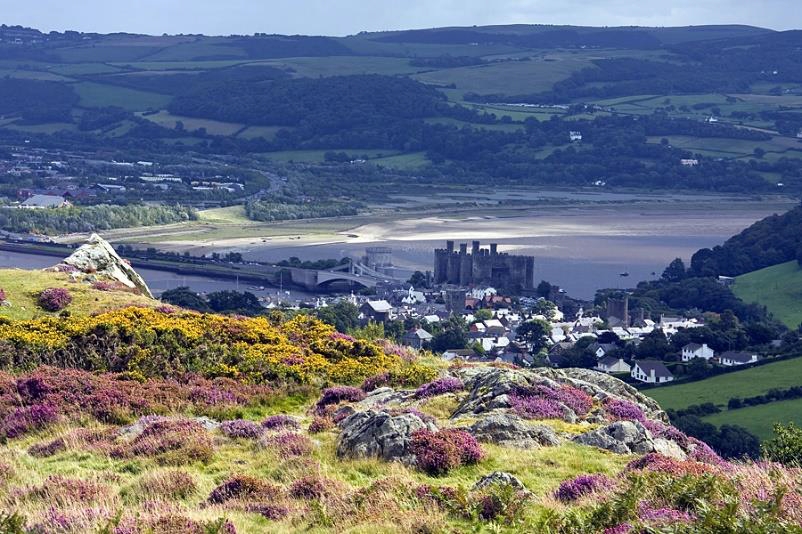 By the time I got back onto more level ground, I was 10 miles into the race. I was about 150 metres ahead of Kirkby man, who had also got ahead of the guy I passed during the descent, but that lead didn't feel secure as I was starting to get pretty tired. We headed west for a couple of miles, before turning right and back onto the beach for the final mile. Once again, I found the sand section to be tough and Kirkby man started to gain on me quite quickly, along with the runner who we had both passed during the downhill, who had recovered well. Thankfully, for me, I was able to find enough energy to increase my pace for the last few hundred metres and crossed the line about 50 metres ahead of the other two, in a time of 1:32:14. My watch shows the distance as a little under 13 miles, but it was definitely a harder race than most half marathons that I have completed.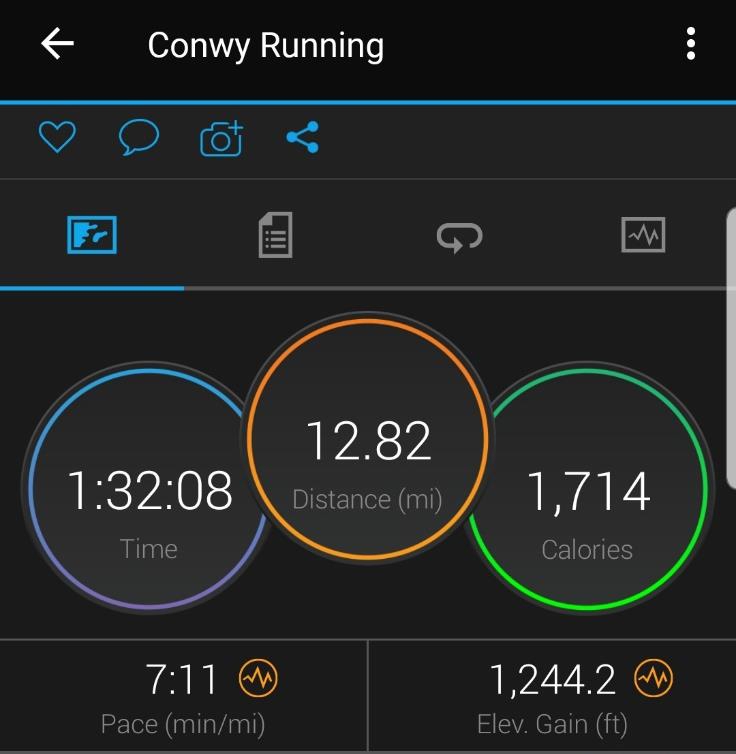 I finished seventh overall (higher than I thought I had, which is always nice!), out of 365 finishers. It was a thoroughly enjoyable race, which was very well marshalled. Miles seven and eight were particularly tough, but that seemed to work in my favour on this occasion, and this was a run during which there were times when I could really appreciate the setting. I didn't know anyone else who was running and as always in such races, I tried to find someone to match myself against, and aim to beat. The Kirkby runner was that person this time and it was satisfying to win that personal battle.
If you're ever in North Wales in early August (and assuming the race is run again), I'd certainly recommend the event. More details at www.runwales.com.
Chris Lines.