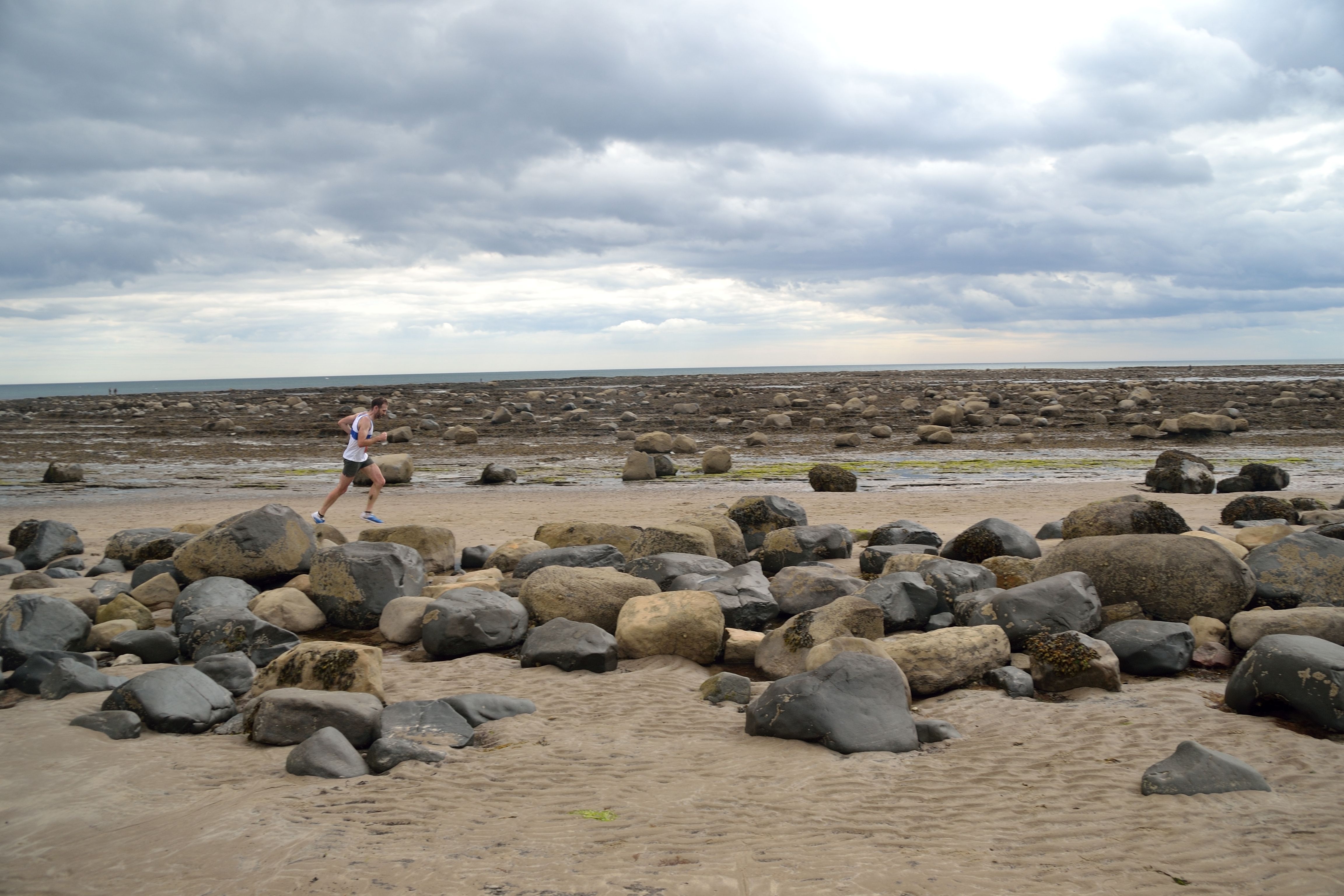 After 4 years of no racing other than the occasional parkrun (possibly due to having a bigger commitment to the uni lifestyle) I made the decision to take on my first half marathon – the Northumberland Coastal Run.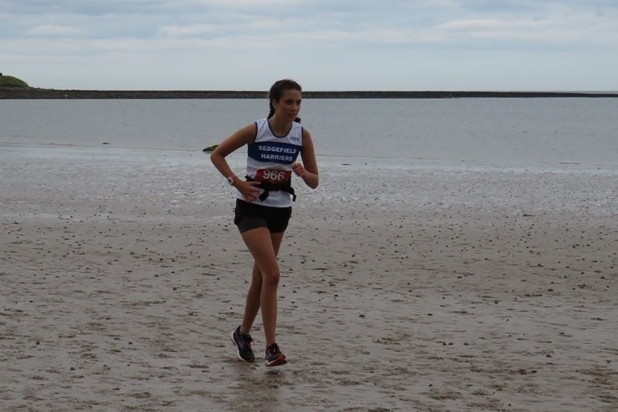 Having never run the distance previously, during the lead up to the race I found myself asking many people what to expect. The two main responses seemed to be "you'll enjoy the views" or "that's a tough one", the latter usually being accompanied by a very concerned look.
Whilst I should have been preparing myself for the distance and the difficult terrain, as some may know I was enjoying the last month or so of my year abroad, which was then followed by a month of being reunited with friends and family. I think it's fair to say I spent a bit too much time drinking wine and not enough time putting the miles in! 
But with 10km the max distance I'd covered since the start of May, I decided to give it a go anyway, and my only goal was to get across the finish line.
The day arrived with the promise of some sunshine and a bit of a headwind, almost perfect compared to last years conditions!  After a long drive, I made my way to the car park in Beadnell to find the rest of the Harriers. Although some looked surprised to see me actually racing for once, many reassured me that it wouldn't be as bad as I thought. As we walked to the start on the beach, I realised the terrain would be a little harder than I imagined. With a long stretch of sand ahead of us that had only just been uncovered by the tide, the stampede of 1000 runners set off towards what was referred to as "the bottleneck".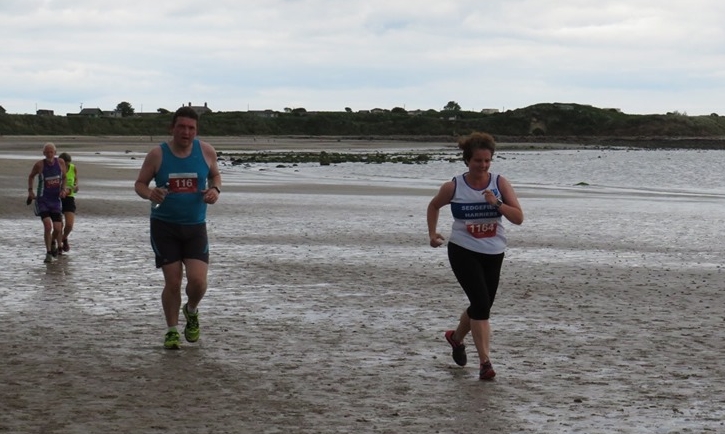 Completely scrapping my plan to start off easy, I attempted to keep up with Marie, who was much chattier than me as I was trying not to twist my ankle on the hard uneven sand! The pace slowed as we got off the beach, and my legs felt a little relief to be back on an even surface. Unfortunately this feeling didn't last for very long, as we soon arrived at another stretch of sand passing Dunstanburgh golf course. For me this was one of the toughest parts of the course (painful flashbacks of Scott Hydon's Seaton Carew sessions came to mind) as I hadn't expected so much of the race to be on the beach!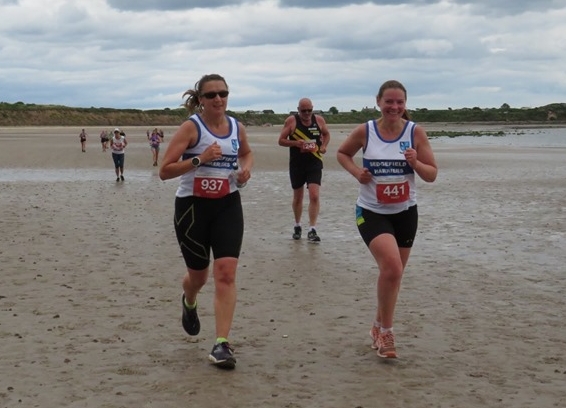 It was shortly after passing Dunstanburgh Castle that I got the little bit of extra motivation I needed as I passed my mum and got to the halfway point in Craster. The temptation to stop at a restaurant we visited there last year whilst on holiday was all too real! The views from the coastal path after passing through Craster were stunning as promised, but as my lack of training got the better of me I decided to adopt the run/walk approach.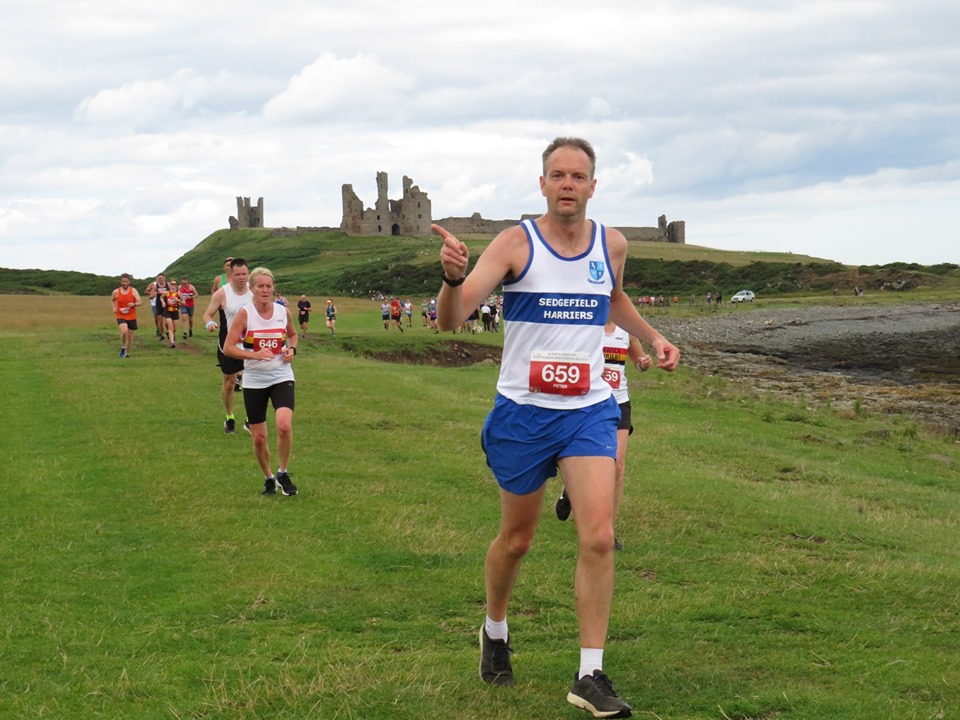 For me the next few miles were spent wondering why my calves felt like they were on fire (thank you, sand) but I was determined to get to the end. Around Boulmer, a few fellow Harriers tried to drag me along with them – thanks for trying Tracy and Beth! Shortly after, I received some more motivation from Dave, who reassured me that we only had the parkrun distance left to do.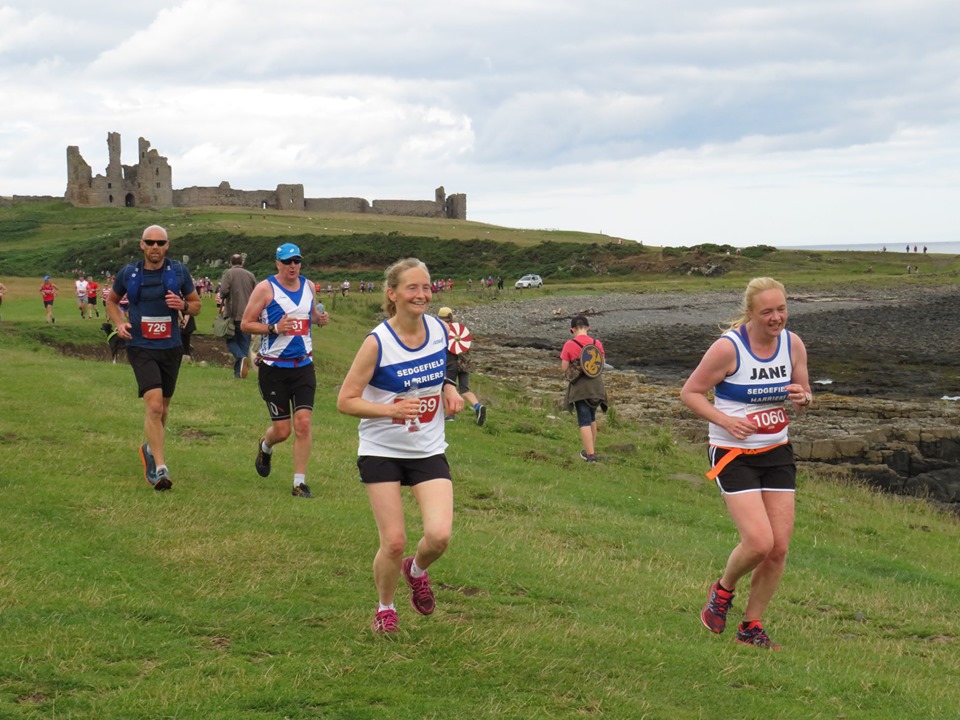 Eventually we arrived at another beach (not again!) but this time it was the final mile and a half stretch to the finish. I could see the finish line in the distance, and for a long while it seemed like it wasn't getting any closer, but I soon heard some familiar voices cheering me on. I finished in a time of 2 hours 22 minutes, feeling like I never wanted to do the race again – anyone who was with me at the finish can confirm this! However a few hours later, like any typical runner, I decided that I would sign up again next year to try and improve my time.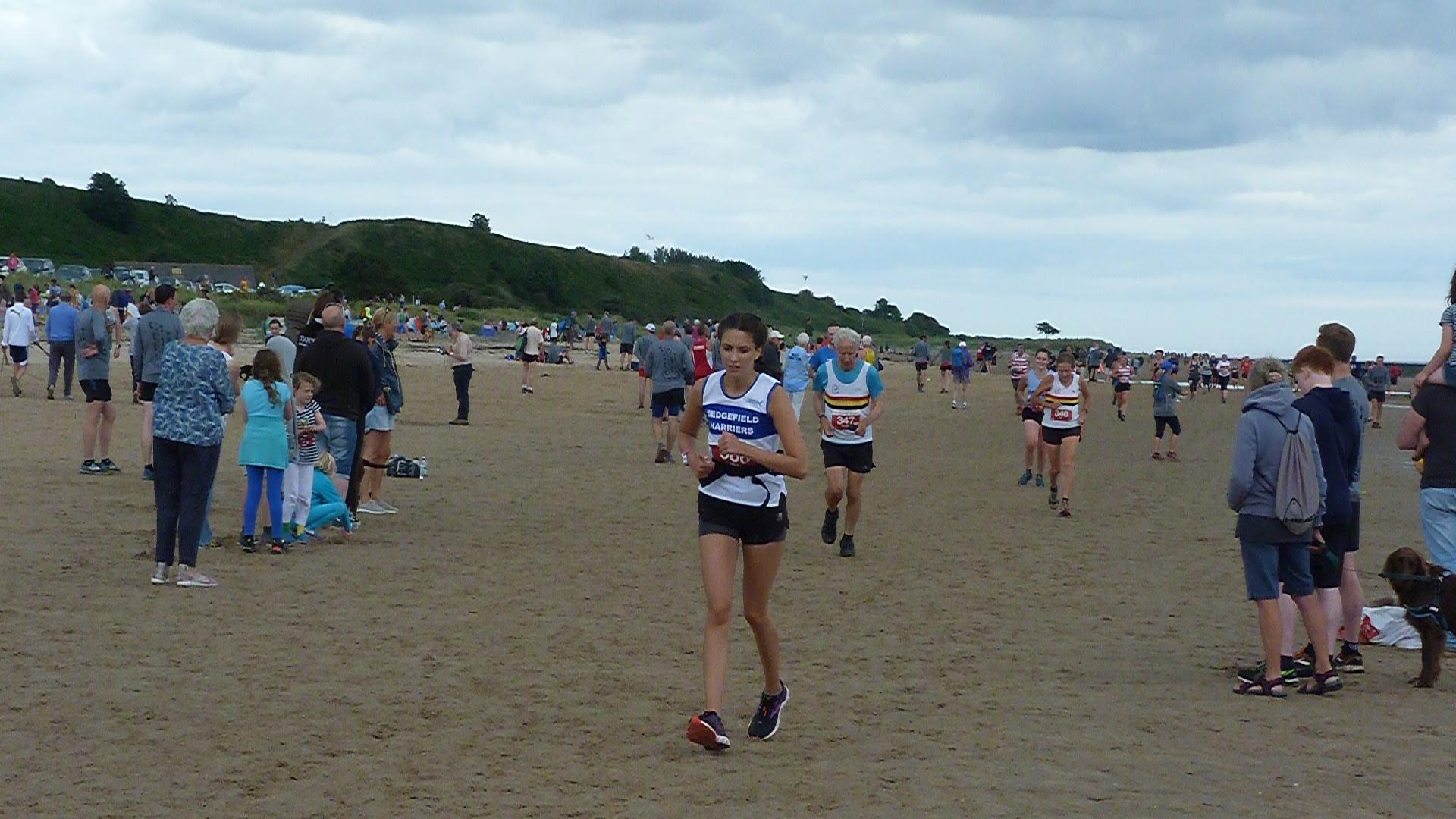 Upon finishing I found out about some of the other fantastic performances from Sedgefield. To name a few, Marie completed the race in under 2 hours, Clair did 2 hours 28 minutes despite being worried about the cut off time, and of course Chris did a very speedy 1 hour 33 minutes to finish in 48th place. All Harriers did brilliantly on such a tough course, which was rewarded with a variety of cakes at the end.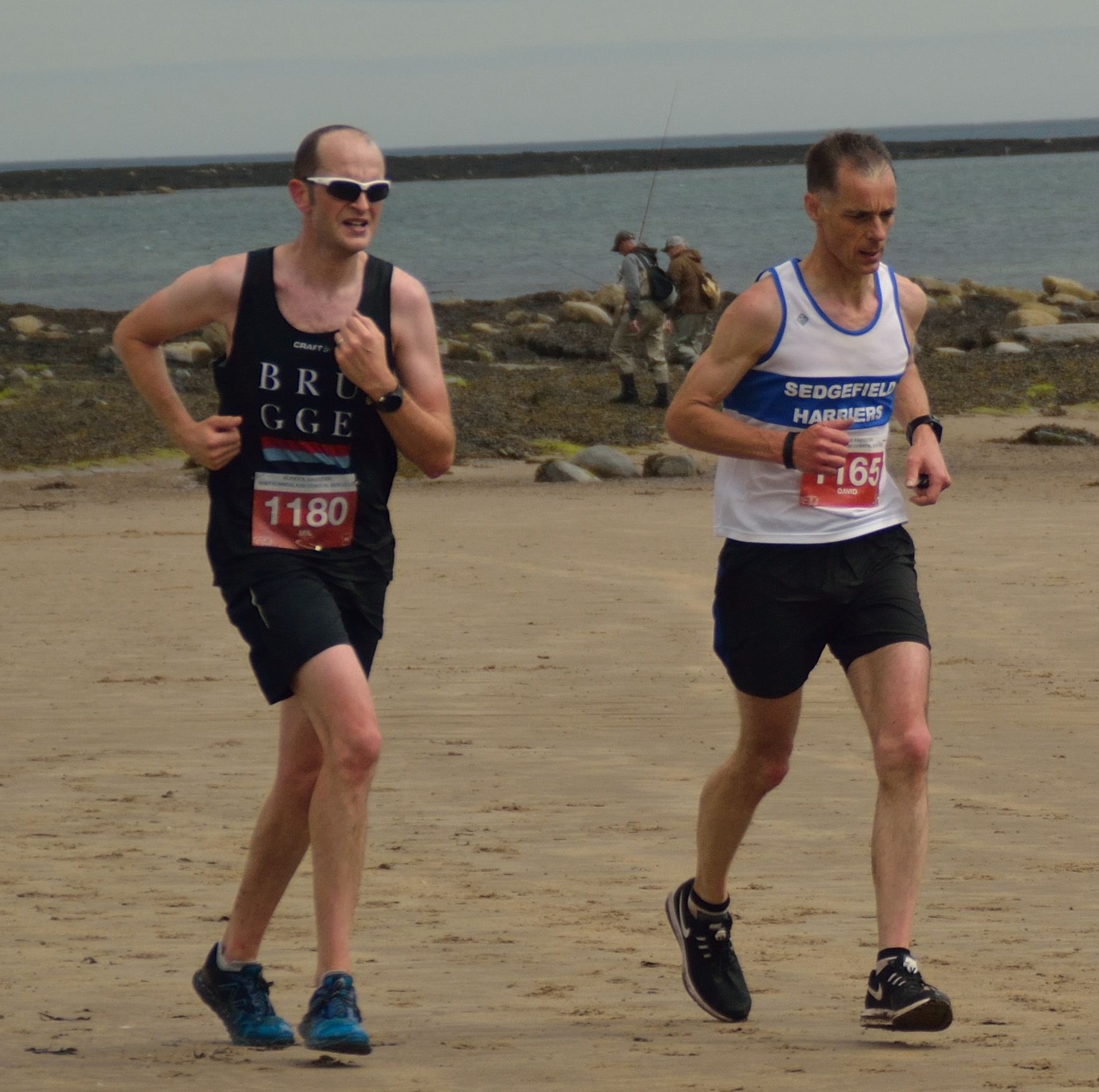 Although I may have thrown myself in at the deep end in order to get back into racing, I did enjoy challenging myself again. I would recommend the race to anyone who wants to put themselves to the test, and to anyone that really likes sand!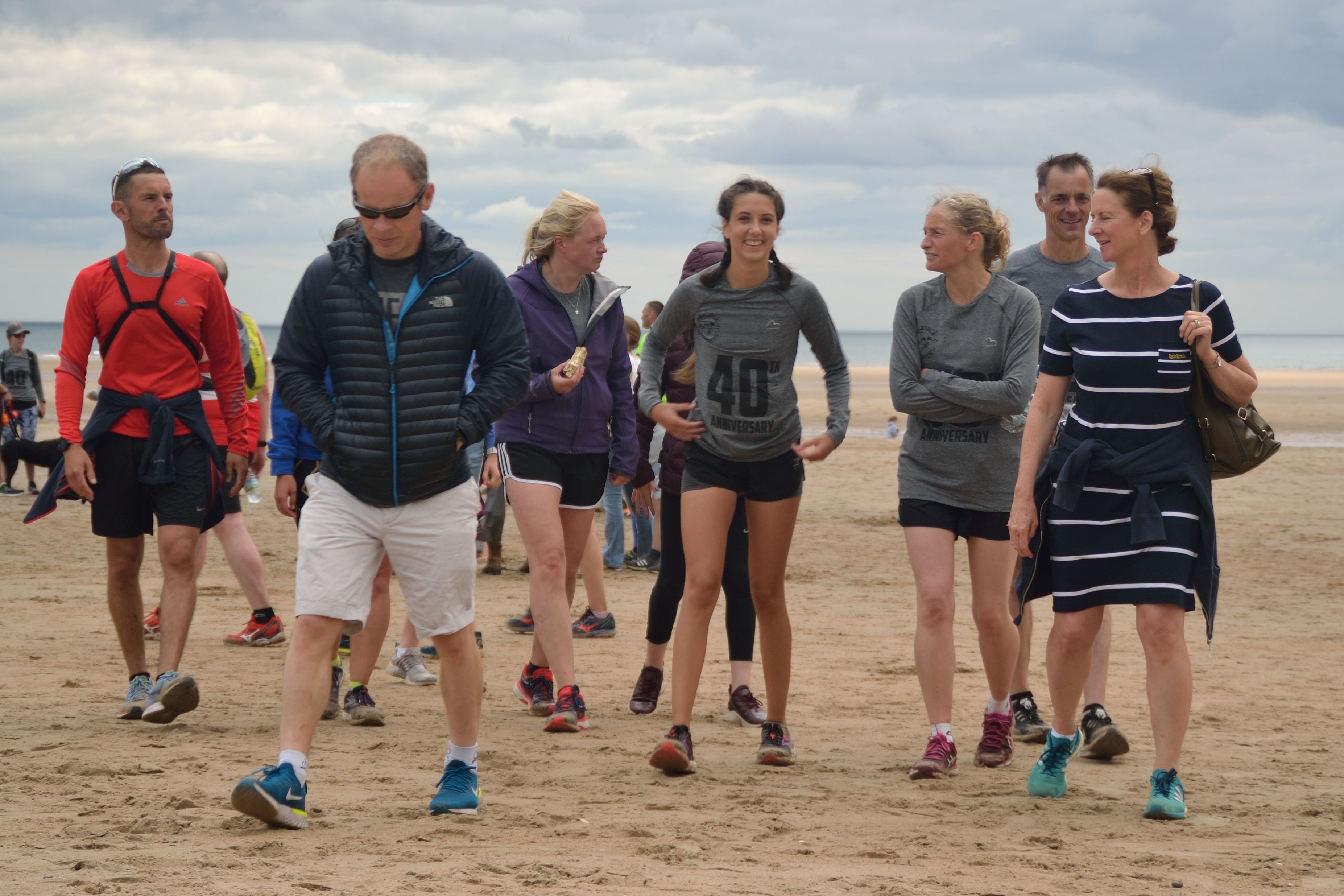 By Emily Robertshaw