By John Haycock.
The rearranged Pitstop 5k and 10k took place on Wednesday this week, having originally been scheduled for July 2020, and several Harriers made the short journey to the Croft Circuit to take part in the races.
What a pleasure!
It was a gorgeous sunny evening, with a cooling breeze – in fact near perfect conditions for posting some decent times.
Entrants had been asked for their projected times to facilitate a COVID friendly staggered start and this would be an acid test of actual post lockdown fitness as these had been declared over a year prior.
There had been junior races earlier on but, on my arrival, after a temperature check and a slick registration process, the 5k senior event took place.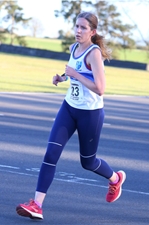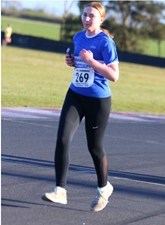 Sedgefield were represented by Faye Uphill and Laura Wallace with some other familiar participants being Ciaran Lines (running for Houghton Harriers) and Helly Godfrey (Loftus & Whitby). The race began with competitors being set off in waves and in no time a string of runners could be seen across most of the circuit as they tackled their 1 and a bit laps.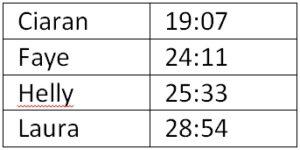 Next up was the 10k with a bumper showing form Sedgefield and a field of nearly 200 runners. Again, the organisation was relaxed but slick, which was perhaps a sign of how used to we have got to the 'new normal', and we were soon organised into our waves for another staggered start at 10 second intervals.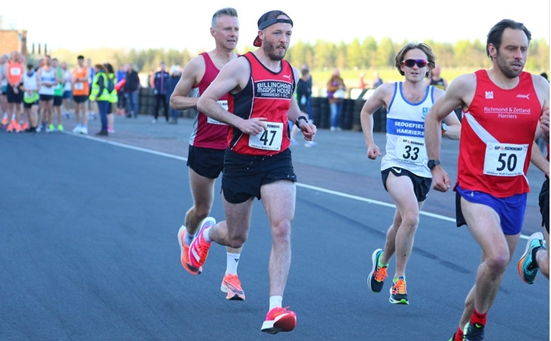 The circuit itself was smooth and flat, a complete contrast to the usual terrain offered up on a Sunday morning, and Blaine and I settled into a steady pace, resisting my usual temptation to blaze off too fast and burn out before the end.
After the usual internal mind games, counting off the kilometres, telling yourself your heading home after 5k, telling yourself only 1 lap to go after the first 2, I found myself feeling remarkably OK heading into the final kilometre. A rare feeling, this pacing training that Ean goes on about might have something in it!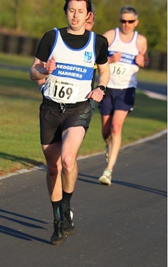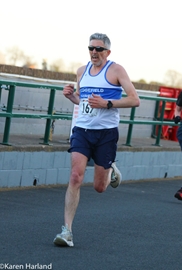 Blaine passed me, but even that wasn't getting me down and we finished with just 3 seconds between us in decent times.             …Well done Blaine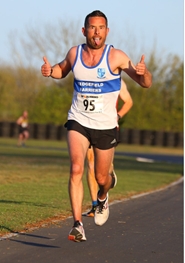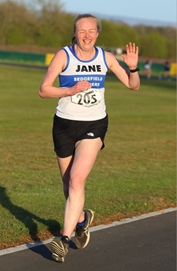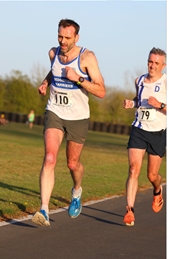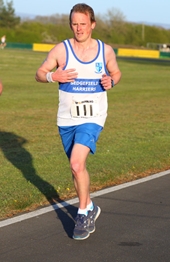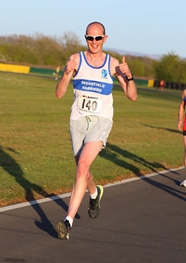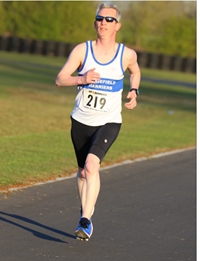 And, as it turned out, it was soon clear that several of the other Harriers had had a similar experience and were beaming, partly through their surprise times EVEN though there was a suspicion that the race was distance was over 10k, but also because of another welcome step back to normality.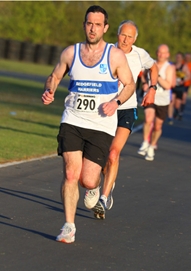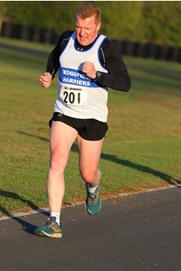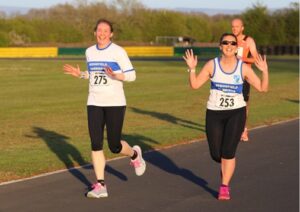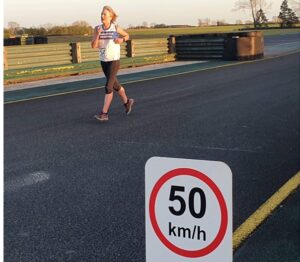 One last special mention for Roger who never made it but was dedicated (and angry) enough to do a virtual Pitstop 10k in sub-40 time of 39:39!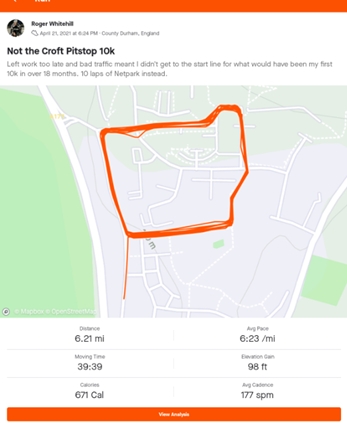 Roll on the next event. Loved it!
(Thanks to Karen Harland for the great photos.)