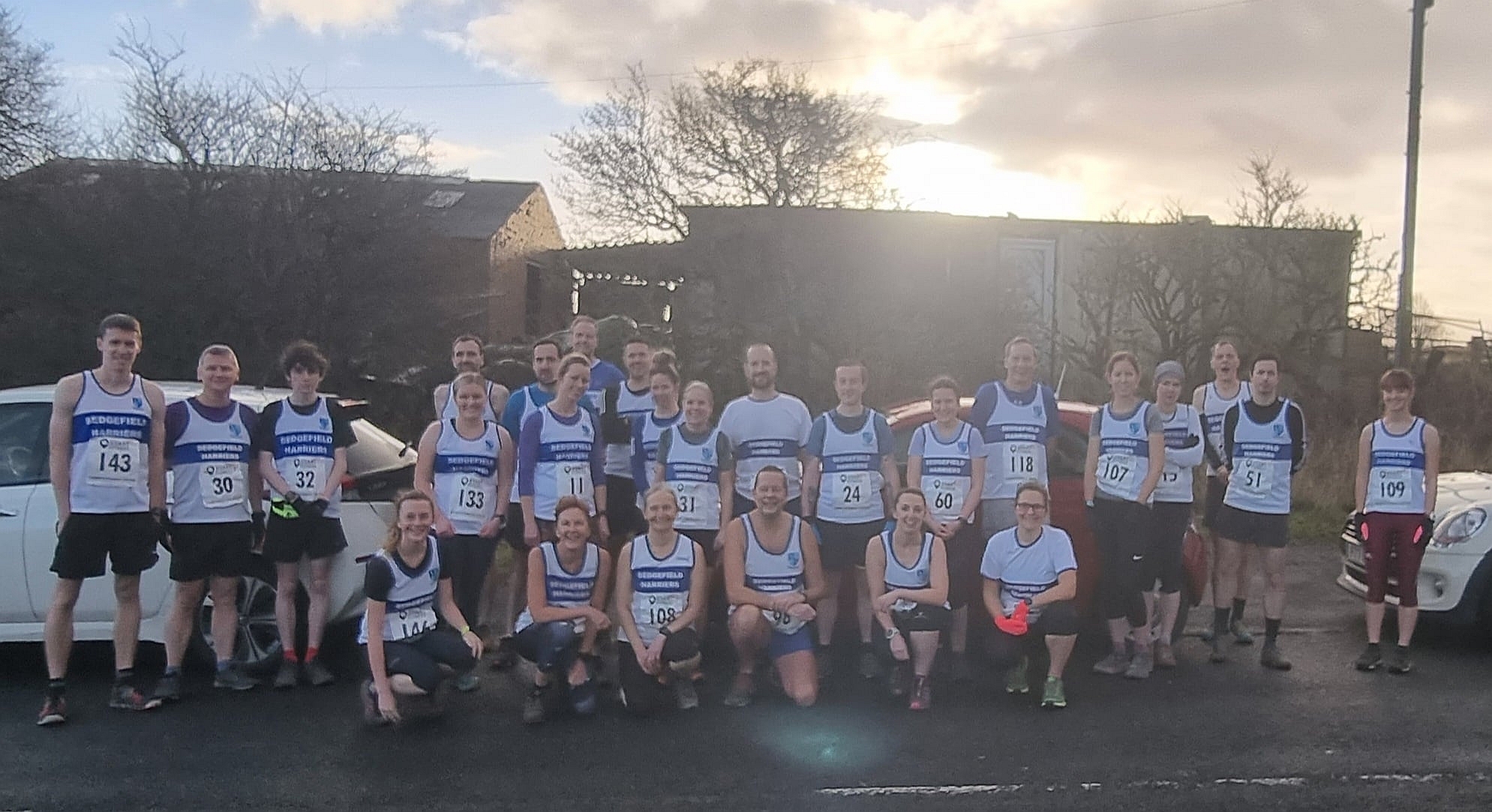 On Sunday 2nd January, I took part in the first Grand Prix event of 2022, the Old Monks Trail Race starting & finishing in Hart village. Although there was a significant turnout of Harriers it was freezing cold, so we didn't gather for much of a pre-race chat although we were persuaded out of our vehicles for the pre-race photo before moving to the start line. And then we were off!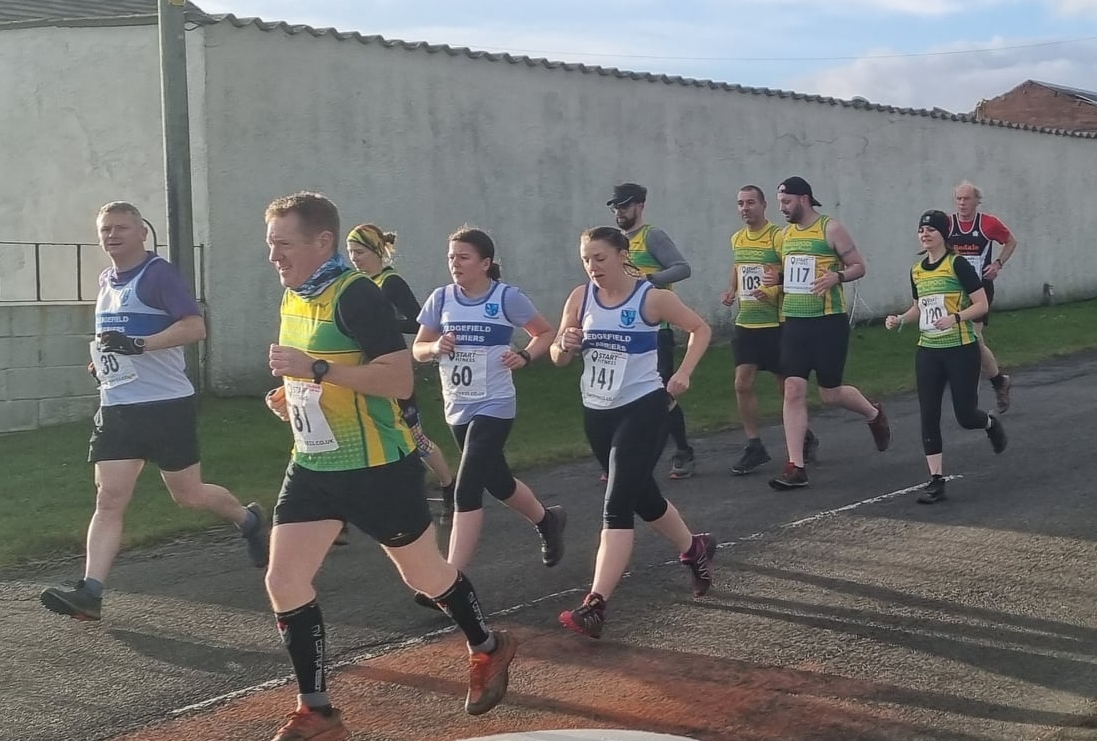 As I was recovering from having had covid over Christmas my race plan was to simply enjoy it and not get stuck in one of the denes! I set off with Beth and we decided to run it together but if either of us felt strong and wanted to go ahead that's what we would do. Running down from the top of the hill, we headed into the first dene and as I am generally unstable on slippery downhills, I took it cautiously and Beth got ahead of me only for me to catch her on the uphill. This pattern continued for the majority of the race helped by the lovely marshals giving us loads of support and encouragement on route. We managed to catch up and then overtake Mike Wood, but Gary and Kathryn Forster were playing it tactically. Once Gary spotted us approaching from behind, they seemed to step it up a gear and we just couldn't close the gap. We also played a game of cat and mouse with a lovely lady from Saltwell Harriers who gave us encouragement every time we went past, and we did the same to her.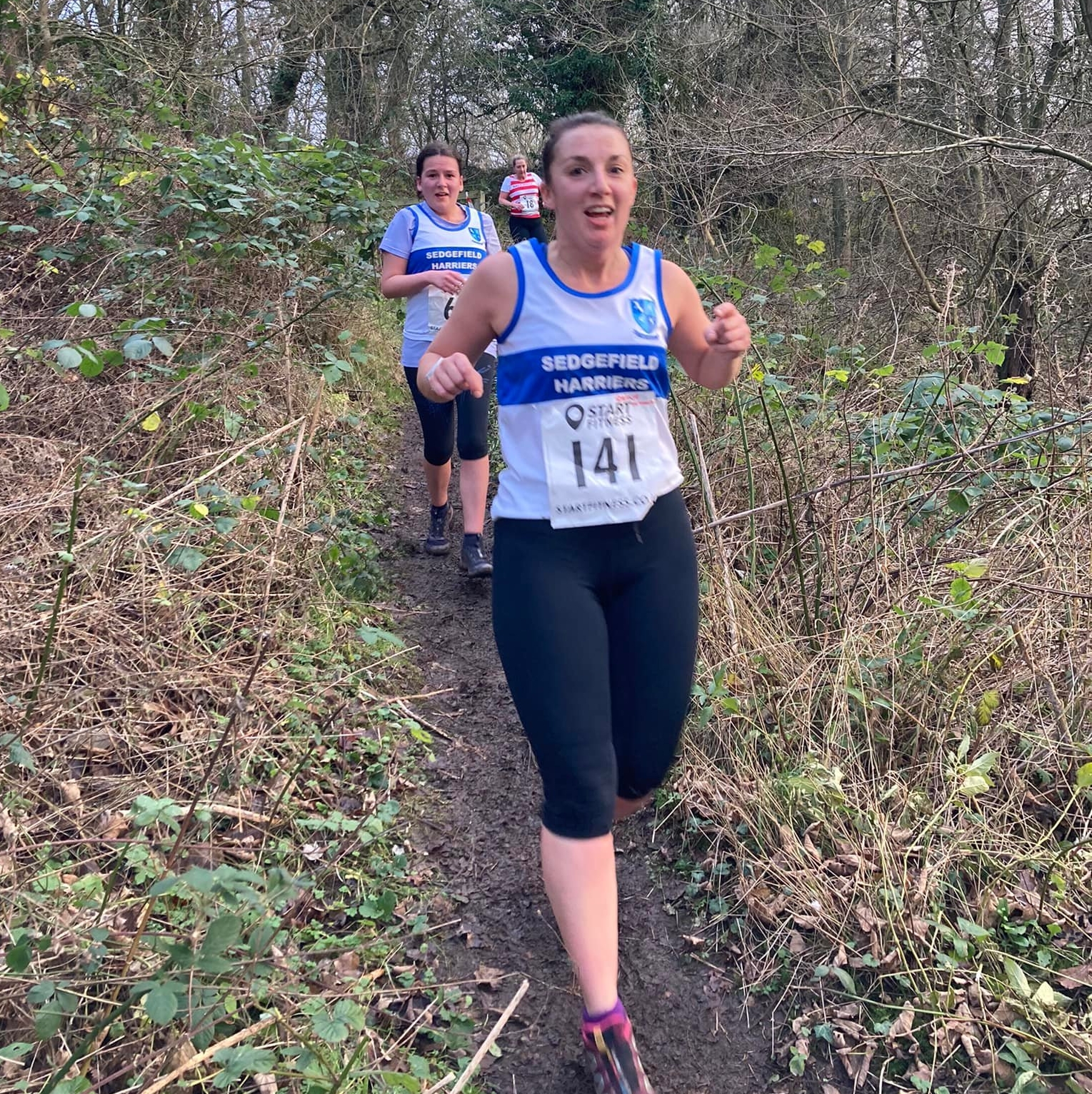 The route is a mixture of uphill and downhill with road, trail, gravel, and mud! We even managed to catch a glimpse of the sea at the start and finish.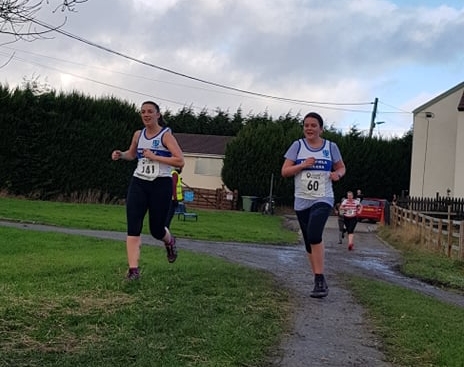 As we approached the last hill, Beth fell a few paces behind me so I waited for her at the top as I thought we had come this far so we would finish together. We ran into the last section together until Beth spotted the finish line and realised an extra grand prix point was up for grabs if she could get past me and so she did!! She found an extra gear, sped past & left for dust and I had no chance to respond, I was beaten.
Well done, Beth, points mean prizes!
Congratulations to all Harriers on their individual performances in this thoroughly enjoyable first race of the Grand Prix. I would highly recommend it to other members of the club as an ideal race to burn off those Christmas calories.
By Georgina Letts.
Results: http://www.hartlepoolburnroad.co.uk/results/Old%20Monks%20Jan%202022%20Results.pdf