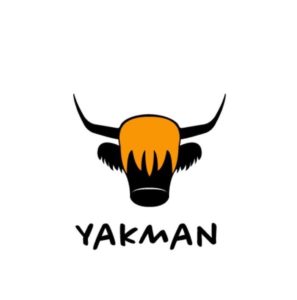 As with many challenges, this was first discussed some months back in a pub. Put simply, run a 10K every 3 hours for 24 hours. Do as many as you want, either consecutively or as a pair running every other one. It's only a 10K, and you get over 2 hours rest between runs. How hard could it be? In the words of one Captain George Mainwaring, "Stupid boy!!"
I arrived for the safety briefing at race HQ (Barton Village Hall), which also doubled as our accommodation for the event, and learnt that there would be 18 of us setting off. A number were only there for a couple of the runs and others would join us during the night. I managed to find a gym mat in the corner of the hall and dragged it across to a quiet corner, strategising as to how to get undisturbed rest between runs and leave me fresh and race ready, "Stupid boy".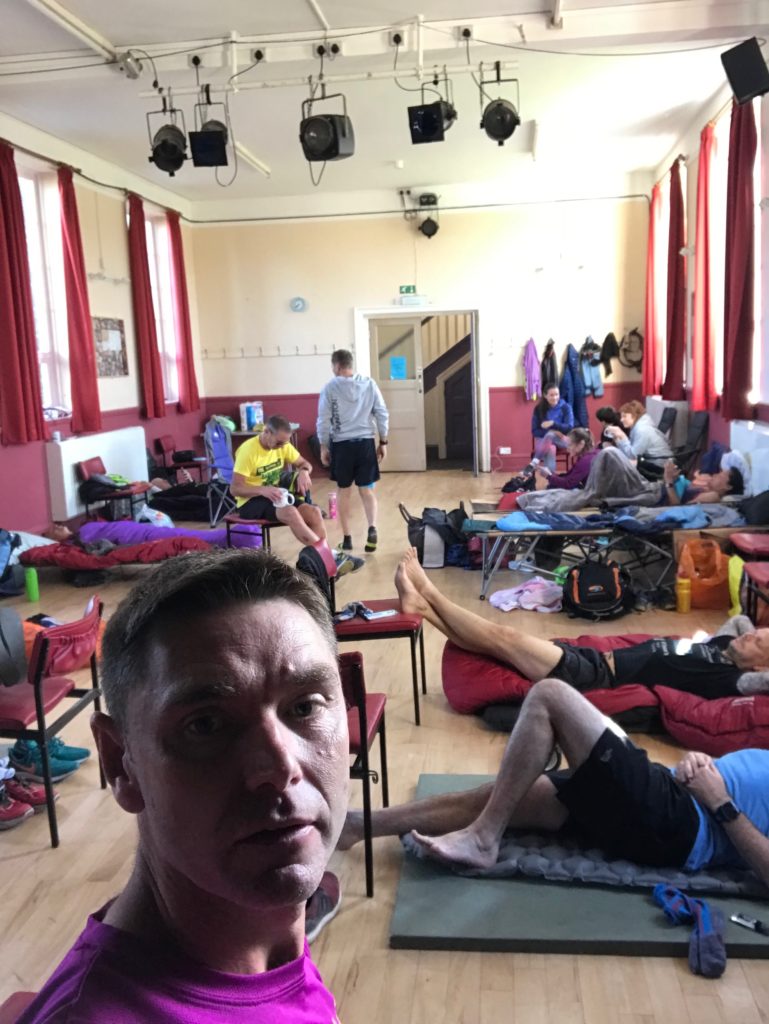 So 6pm came and we set off for the first time on the 10k route, taking us on a short loop around the village (choice of through the ford or over the footbridge), before heading out along very quiet undulating country lanes. Just a couple of hills as we headed into Middleton Tyas and then a lovely gentle 2 miles downhill back into Barton, easy "Stupid boy".
Straight back to the village hall to get some pasta, a doughnut (food of champions) and some water down my neck as quickly as possible so that I didn't run out of steam later on and stayed hydrated. I began to think at this point that I would be fine, and that my concerns about nutritional requirements for prolonged period of effort were unfounded, "Stupid boy".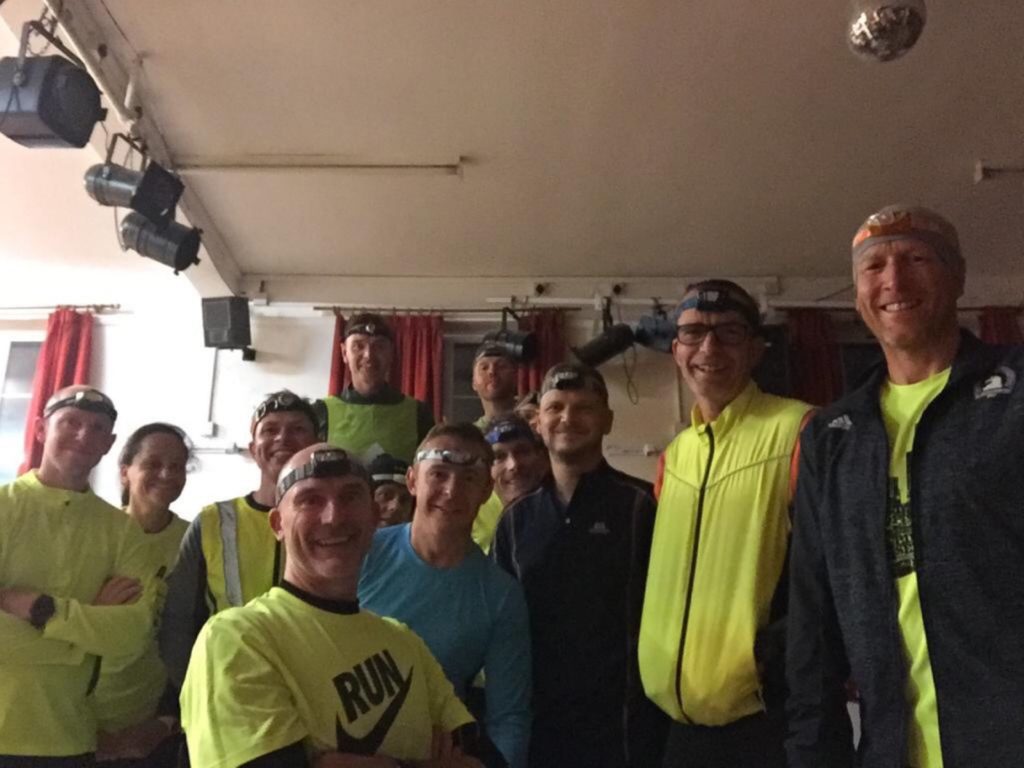 The atmosphere within the village hall was pretty good, and 9pm came around quickly. Off we set, at a modest pace, completing the route in just under an hour. I resisted the temptation to join a couple of the others in the pub and after some food and a baby wipe body wash, settled in to my sleeping bag to get some rest. I failed miserably to get to sleep so got myself ready in high vis gear and headtorch for the midnight run.
I really struggled with the 3am run and as we finished the 6am run I knew I couldn't make another, the breaks after every circuit were taking their toll on my legs and to be fair my mileage for the event was higher than my weekly average.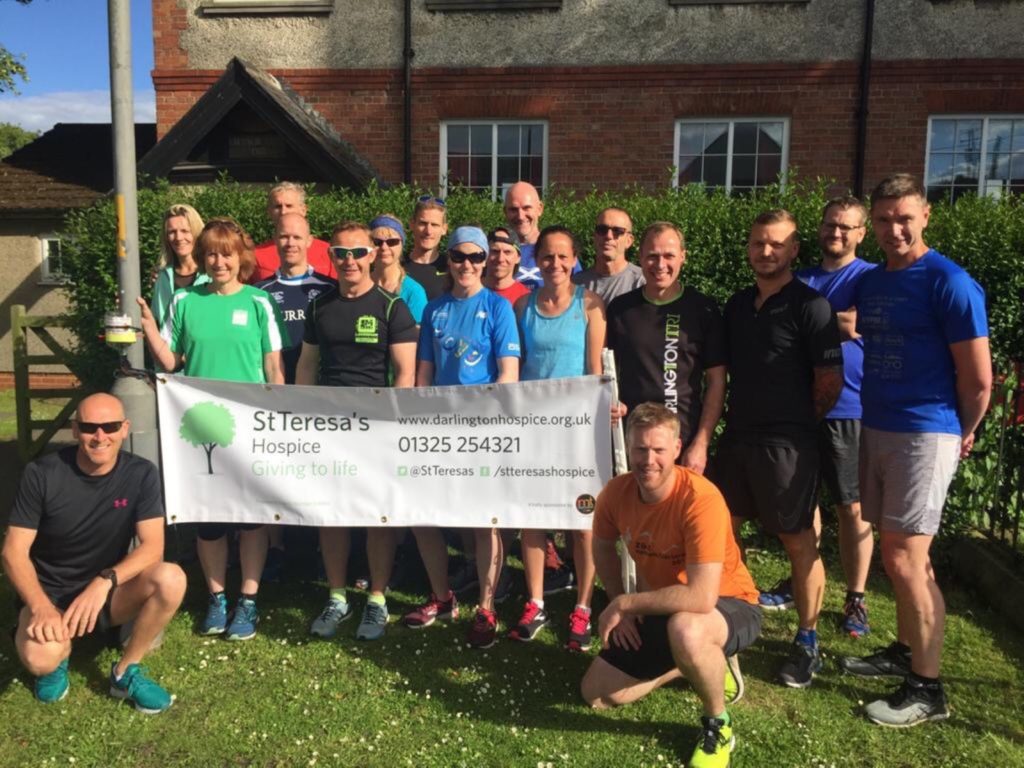 A great event, where you get to know the name and toilet habits of every single competitor – I'll certainly be back if its repeated, but without the doughnuts, "Stupid boy".
By Dave Coxon.