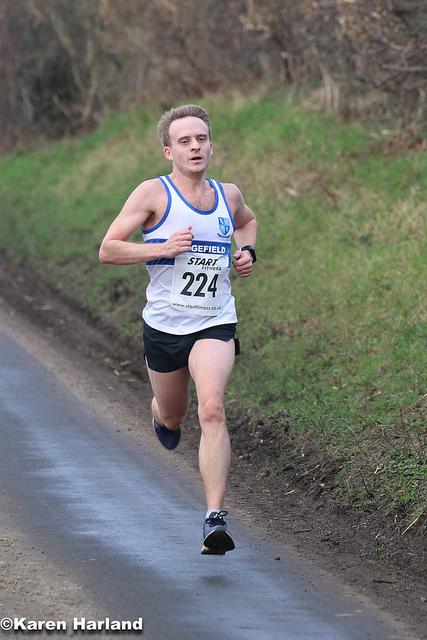 6th January 2019. I shouldn't have looked back at my race notebook (doesn't every running geek have one?!). It has been 8 years since I last ran the Old Monks (now called the Stuart Pailor memorial run) and I was having one of those 'why did you enter this' moments. If I wasn't getting picked up I might have feigned illness. I've been in the Sedgefield Harriers since the beginning but MIA for most of the last 7 years since 3 small people have arrived and caused havoc with my running schedule. I've only completed a handful of races over the last few years and I'm a bit race 'rusty'.
I remember Old Monks to be freezing (well it is the beginning of Jan and yes it was, but not as bad as some previous years), brutally hilly through the dene (yes and need to remember you go through the dene twice and save some energy for the second hill) and fast on the roads on the way back (or as fast as tired legs can go). There were 294 runners which is 5 times as many as the last time I ran it but it still has the friendly feel of a local trail race. The village hall is lovely and warm, serving coffee and cake. It's well organised and relaxed and once we had set off all nerves disappeared and it was great to blow the Christmas and New Year cobwebs away (powered by child free euphoria and caffeine).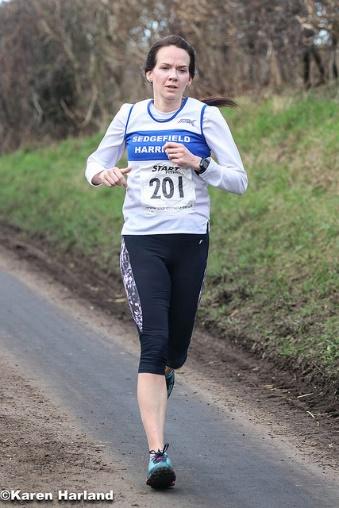 29 Sedgefield Harriers took part which is a fantastic turn out with some amazing results. David Bentley was 4th Male overall, Justin Cox was 1st male Vet45, Ciaran Lines was 1st U20 and I was an unexpected 1st female Vet 35 (which I think was more down to luck that there were not many V35 runners rather than speed). The prize money will be just about enough to pay for my next Costa coffee and I'll be back next year, as like a true running geek, I loved every second!
By Rosie Warnett
Results: http://www.hartlepoolburnroad.co.uk/results/Old_Monks_Jan_2019_results.pdf