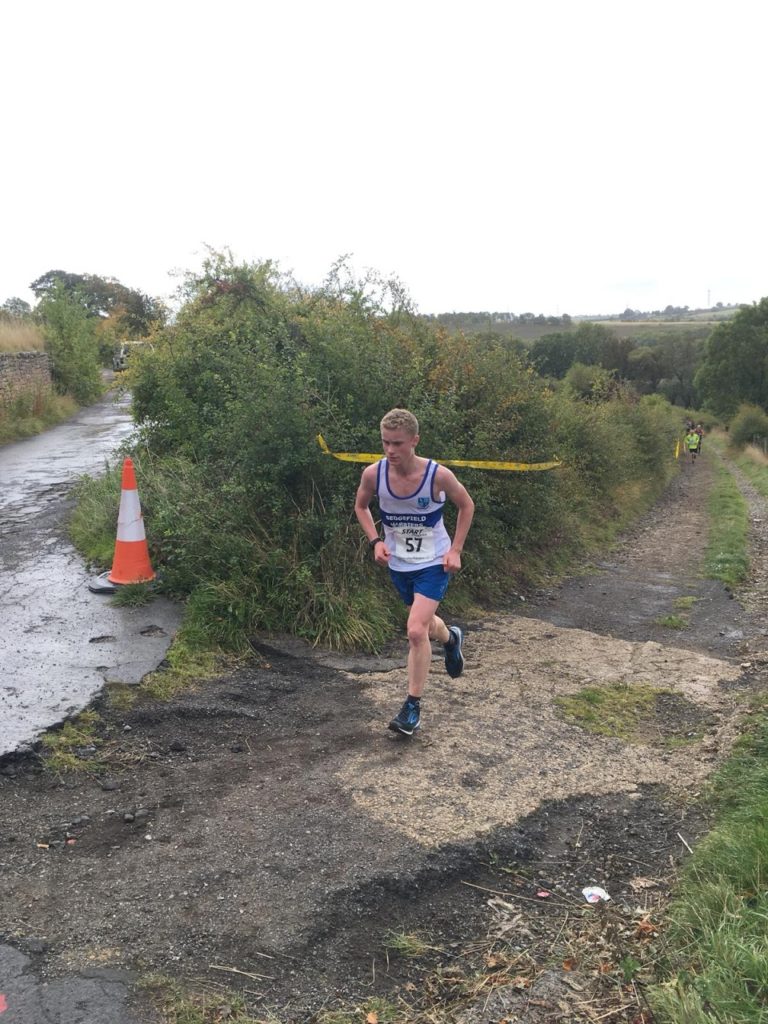 Coxhoe Trail 10k, 23rd September 2018. A coolish but pleasant morning for racing. This run was re-established in 2014, with the original Coxhoe 10k on a different route dating back to the 1980s. The modern version was put together by local runner Iain Twaddle and our own Ean Parsons and attracts a decent number of Harriers. The course is a good one, an out and back along the old Kelloe railway line, with a loop around the plantation ('pit heaps') at the far end. This doesn't really hint at the two or three taxing hills on the route, the last one a particular energy sapper, especially with another half mile still to go once back at the top before the finish. The finish area is where Coxhoe Hall used to stand (once the home of the Victorian poet Elizabeth Barrett Browning) and offers a good vantage of those struggling up the final hill. Well, I always struggle anyway.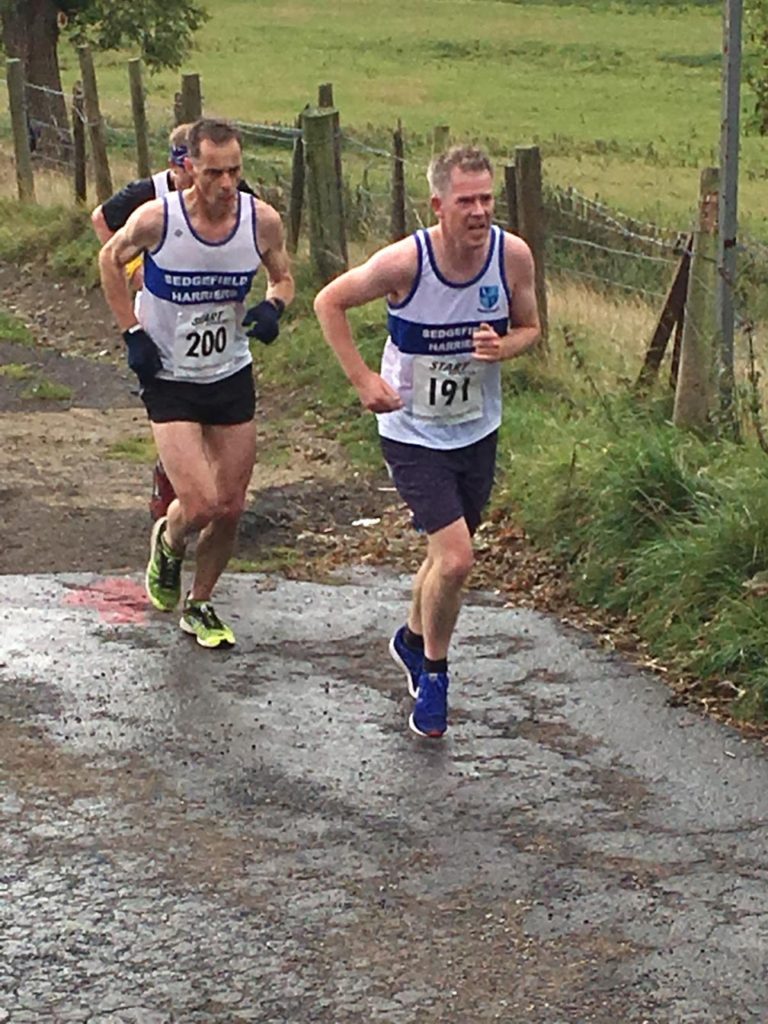 Registration is down at Coxhoe Leisure Centre, followed by a fifteen minute walk up to the start/finish area in the woods. This year I got chatting to folks at the finish area for too long and only just got to the start in time. It meant I was right at the front and after just the briefest of intros we were away. I've never started a race so quickly. I dare not do anything other to avoid tripping other front runners and only eased off once we were halfway down the first hill. Turns out it was a successful tactic as normally I'm tripping over folks on this bit myself. I kept a decent pace throughout, for me, and beat my best time in five attempts at the course by a minute and a half. The organisers moved the date back three weeks this year, to avoid Tees Pride 10k, and I think the cooler morning helped too. Either way, I was pleased with my performance.
A record 200 runners completed the event this year. First Harrier was Ben Smale (a Coxhoe lad) and first female overall was Lisa Darby, a brilliant effort. A special mention also to 15 year old Daniel Avery-McAleese who finished 33rd overall in 44 minutes. Fifteen Harriers in total took part. It's a great local event and even more next year would be super.
Full results can be found at: http://www.activelifecoxhoe.co.uk/downloads/Coxhoe%20Trail%2010k%20Results.pdf
by Pete King