On the Harriers page Emma Featherstone asked if anybody would be up to do the Princess Challenge which was at Ravenscar on the 31 August. It immediatley caught my attention with the title PRINCESS however I didn't realise it was 17.5miles!!!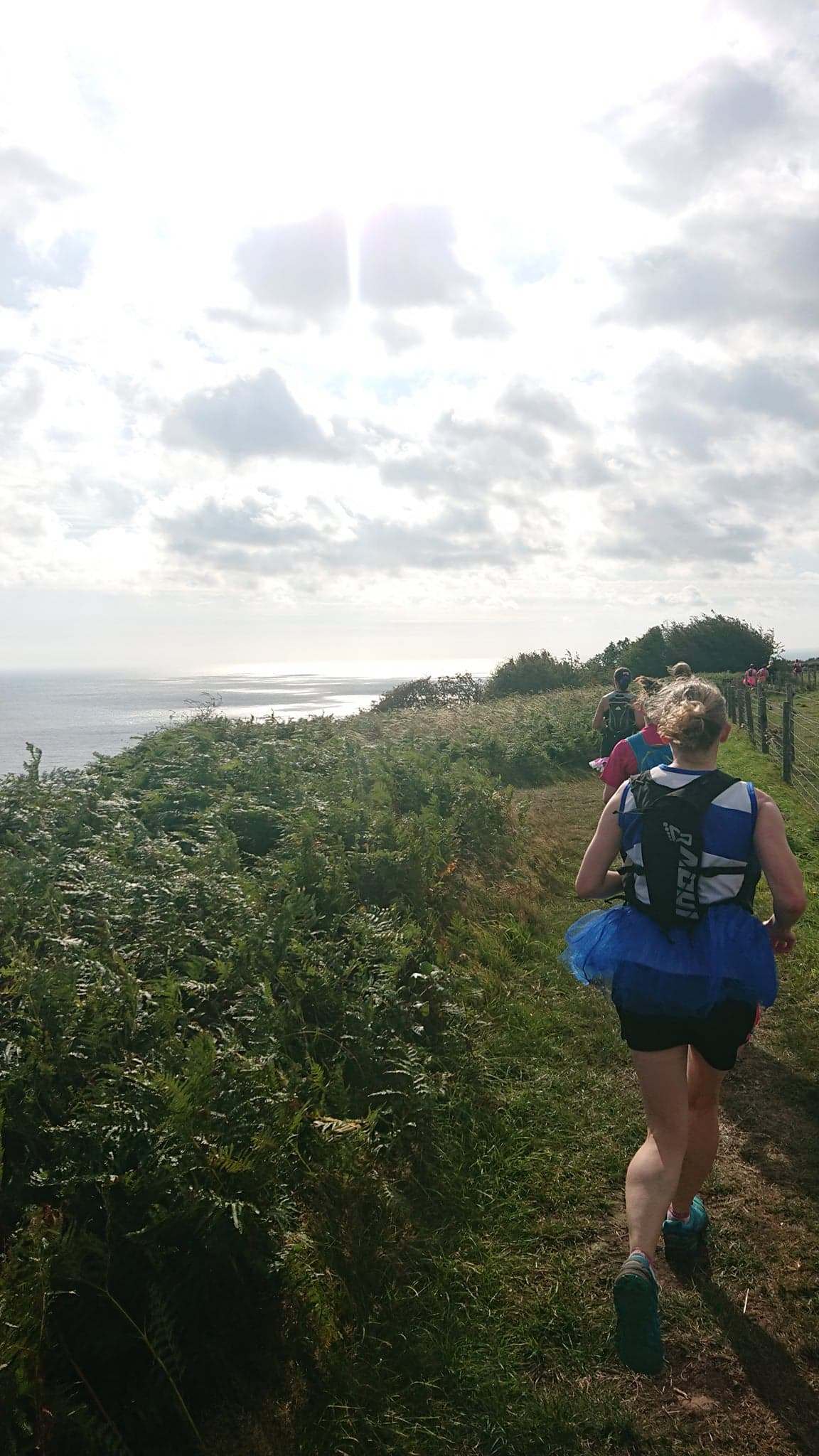 On the site they encouraged you to dress as a princess, wear tutus or tiaras and not just for the ladies. I have never seen as many men in tutus There were 3 distances: 8.5 miles, in the middle 17.5 and the long one which was 31 miles. You also got rewarded with chip butties at the end and they also encouraged you to bring cake as this is shared at the end. Race sold (cake and chip butties).
I have never ever run 17.5 miles in my life!!! but thought I would still like to give it a go as it was off road which I enjoy. This was not a marshaled event, you had check points to show your number. You also had to carry a certain kit and a map (this is something that I have never done before however wasn't too bad) and my husband bought me a new lightweight Montane running coat so I was in a win win situation.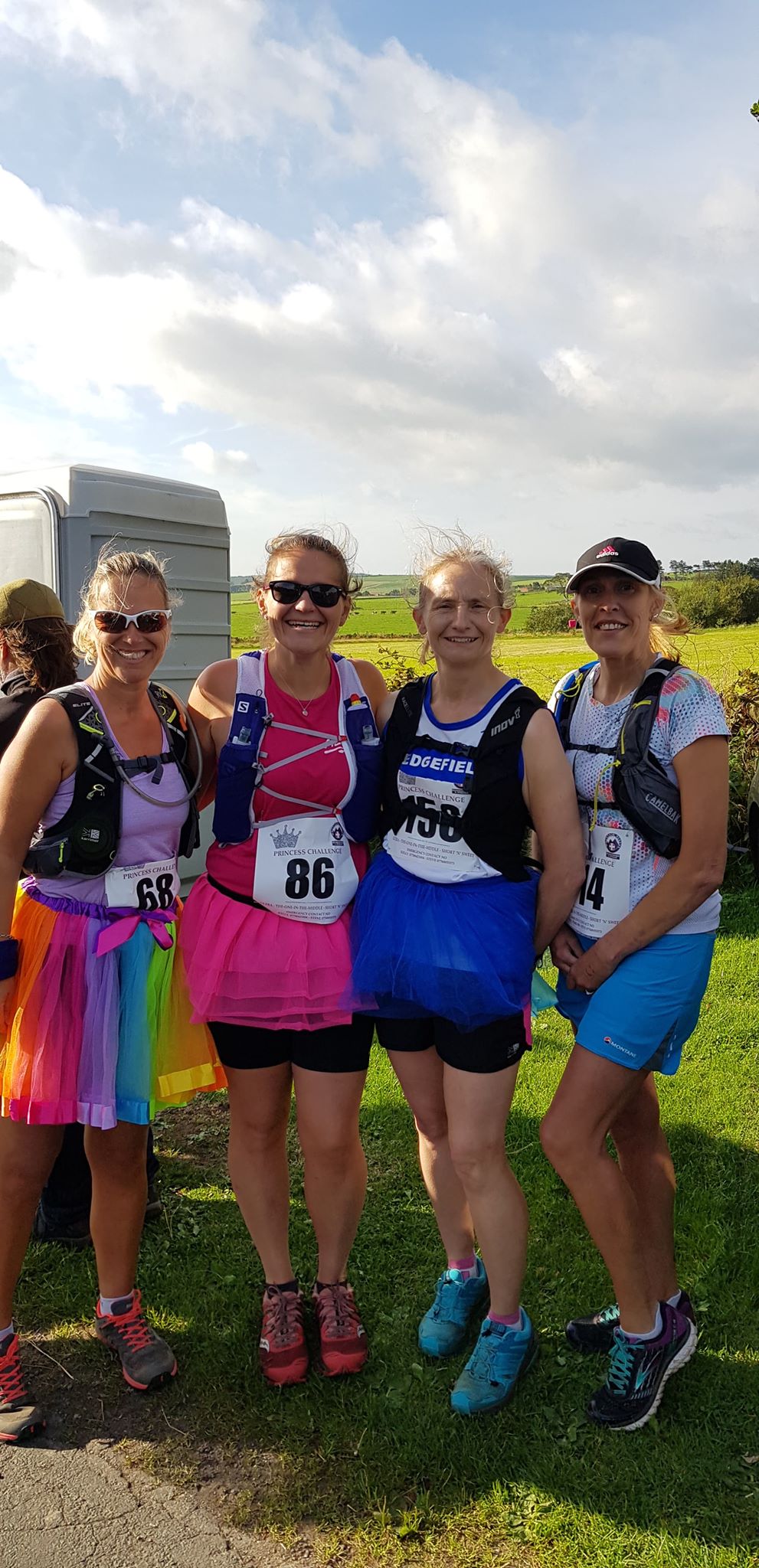 Race day arrived. Me, Emma Featherstone and Marie Walker were travelling together and meeting Nicki Blackett at the start. We set off at 6.30 in the morning to ensure that we were there and ready in plenty time. They completed a kit check before we started and provided us with a map (Map!! I get lost on our Sunday morning runs round Sedgefield area never mind through woods where I have ever been before).
I got talking to a local man about the course and how anxious I was about running 17.5 miles and what he basically said put me at ease and changed my mindset. The start point was a community centre and that was the centre point; he said just think it is approx 4 miles to the right then back again, then 4 miles to the left then back again….hmm this sounded a lot better then 17.5 miles.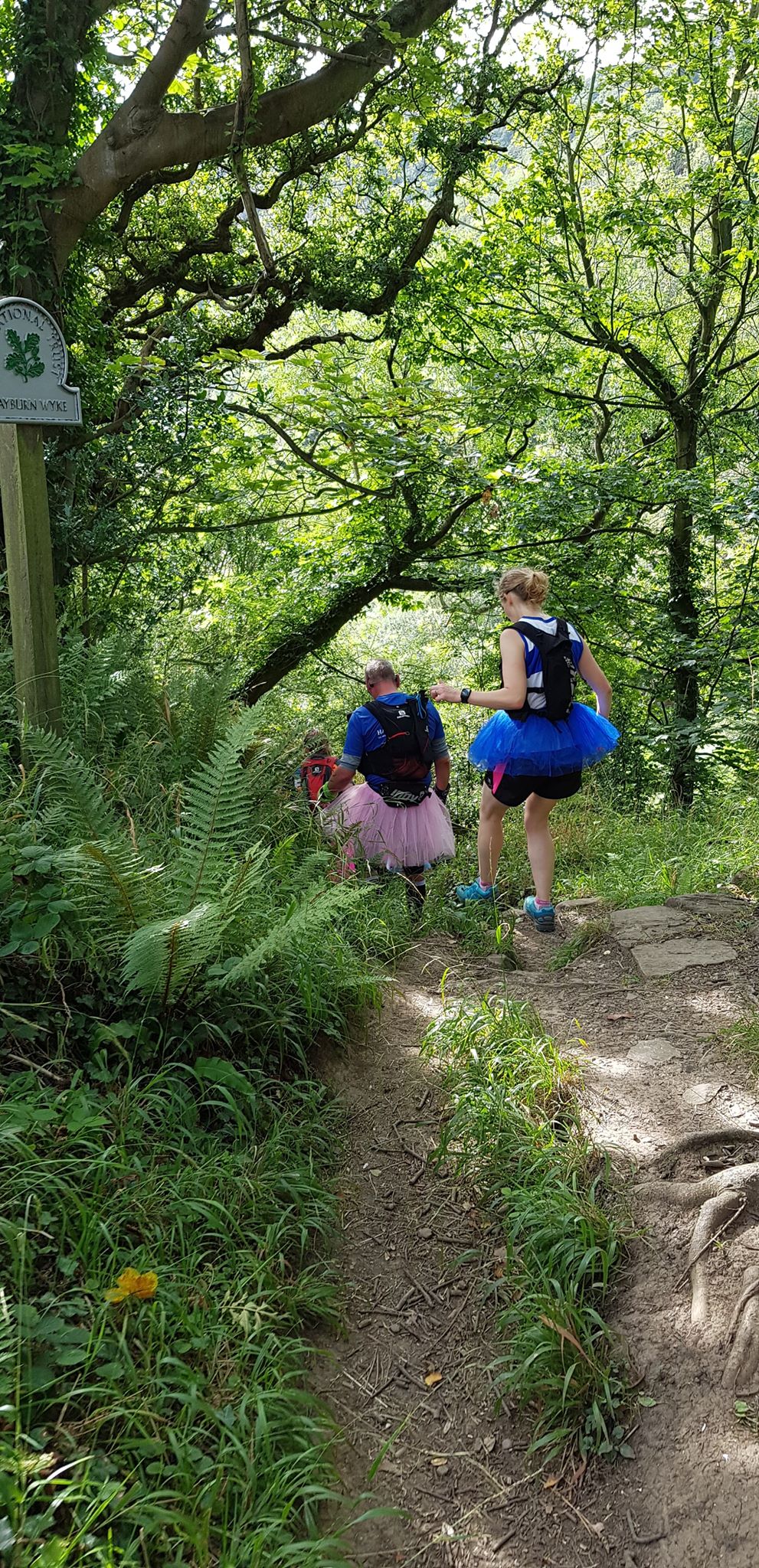 The route was absolutely stunning. There was no pressure on how fast you could run it was so relaxed. We stopped, took some selfies and a few photos of the breath taking views . When we had hills (which there were a fair few) everybody walked up and down to reserve their energy. The only down side, there were no markers on the route. Thank goodness for Emma and her map reading skills. The four of us all stayed together through the run from start to finish which was lovely. Not sure that I would ever do one of these runs on my own due to my very poor navigation skills. We all finished the race within seconds of each other.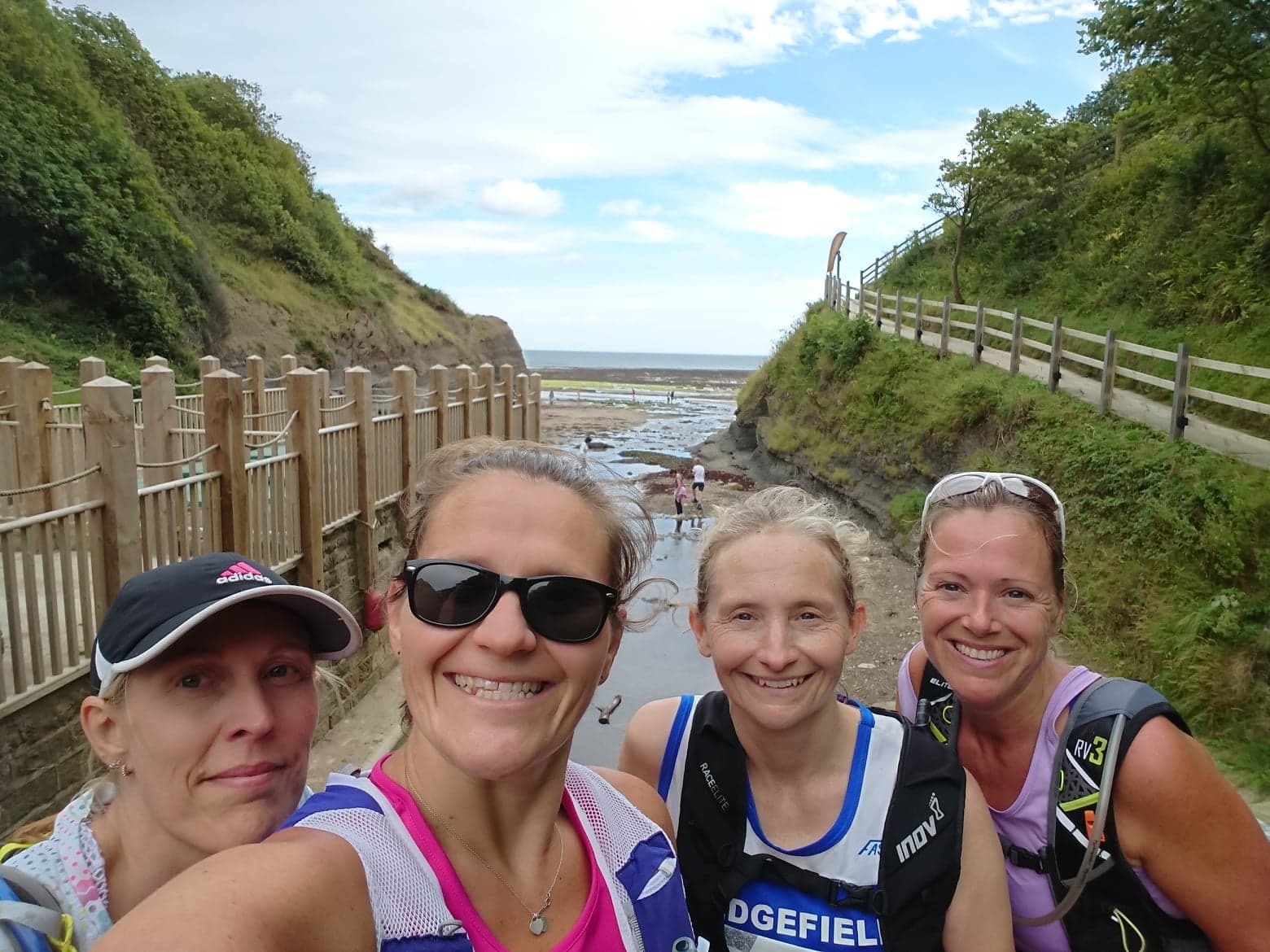 I really enjoyed the race and to think I ran that distance I was buzzing. Definitely on the top of my list for next year.
by Lisa Martin.
Results: https://racebest.com/results/6zfh8