Cross Country Season Round up 2021-22
Men's Harrier League
By Justin Cox
A record year for Sedgefield Harrier's Men's cross country team with 1st position in Division 3 and promotion but also a record year of participation with 24 runners registered and 22 of those actively competing at some point.
It all started in the balmy sunshine of Wrekenton on the 25th September. It was such a great feeling to finally have normal mass participation running back on and the start was preceded by a one minute applause for all those lost over the Covid pandemic.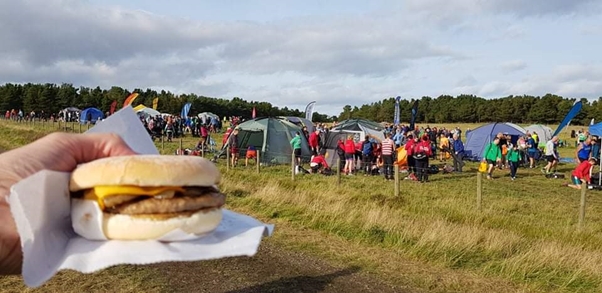 The Harrier League runs a handicap system with the majority of runners starting a season in the 'Slow' pack. If they finish in the top 10% then promotion is gained to the next pack, usually starting about 90 seconds behind. With most of Sedgefield in the slow pack and a team of 11 runners we were hopeful of a good finish but not expecting 1st place in Division 3, and by some margin – a sign of things to come. James Oldfield came in 6th overall and Stuart Ord an excellent 21st, a bit too good as it turned out; Stuart was disqualified for starting in the wrong pack, a legacy of his registration with his previous club.
Next up was picturesque Druridge Bay, the long journey often makes it a weak event for Sedgefield but again an excellent field of 11 runners including some relatively new boys in Pete Summerbell, Matthew Cooke and Mark Chapman. Another excellent Oldfield performance strongly backed up by Mil Walton and David Walker meant another 1st place finish. This was looking good !
Lambton Estate was next at the end of October and a brutal course was laid out with 2 seriously steep climbs negotiated 3 times. Step forward the 2 mountain goats of Chris Lines and Gary Thwaites who along with David Bentley making the trip and excellent performances from David Walker and Mil Walton, meant another comfortable win. With 17 runners we almost had a full C team and even the B team finished in the top 10 in the division. Was Sedgefield becoming the next Morpeth Harriers?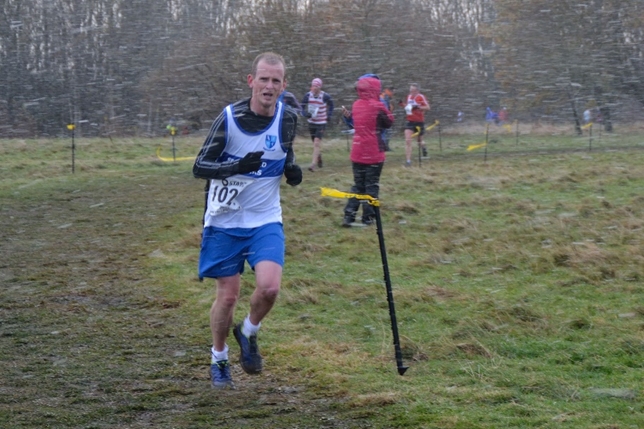 27th November brought Storm Arwen so what better time to run cross country at Akley Heads. Incredibly we got 12 runners and with many clubs struggling to get full teams it meant another win and a strong B team result.
Into 2022 and our 'home' fixture of Thornley. It didn't disappoint, the extreme mud trying it's best to remove shoes at various points with Razza kindly marshalling at just about the worst point and clearly not missing joining in!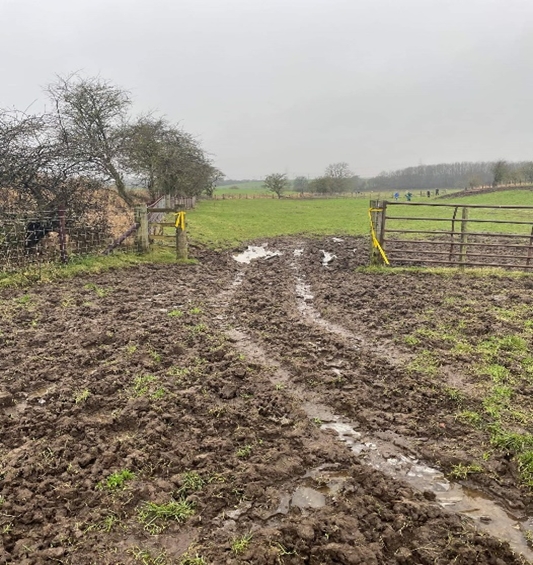 An added steeplechase jump before the woods caught a few out but Sedgefield triumphed again with 12 runners being led home by Mark 'too fast' Raine. We only accumulated 82 points for the first 6 runners making it the best performance of the season. A quick bit of maths and it seemed that provided 6 runners crossed the line at Alnwick the division was ours.
So to the final fixture, the long trip to Alnwick but a pleasant sunny day brought smiles all round. Sadly the cracks in the team were evident with half of our 10 runners bringing injuries to the start line. Despite James' insistence (some would say threats!) that we don't break our 100% winning record it wasn't to be, a 6th place result but Chris Lines' obvious pain getting over the line with 3 cracked ribs and the cheers greeting final finisher Ray evidence of the amazing effort and camaraderie we've had this year.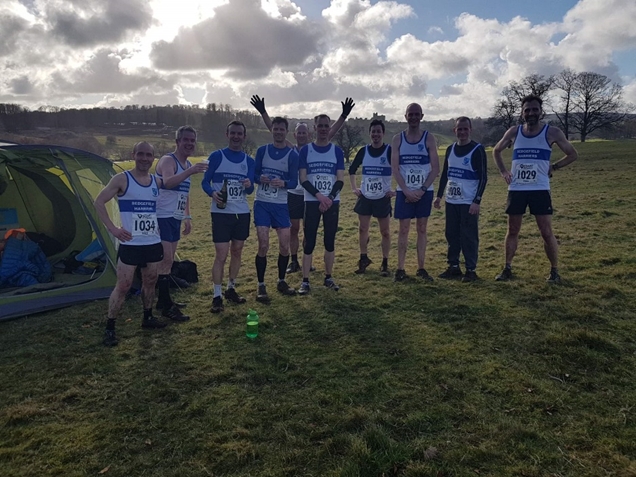 A bet was made that if we got promoted everyone would get a Mars Bar and so it proved along with a swig of champagne.
So many thanks to everybody that has run this year, even if just for a single event and of course the fabulous team that run the Harrier League. If you haven't already tried cross country come and join us next year – it's actually ever so slightly better than you might fear!