The day had come. After some build up events including Harrier runs in Manchester and London, the big one was here, the 35th running of the Melmerby 10k Road Race.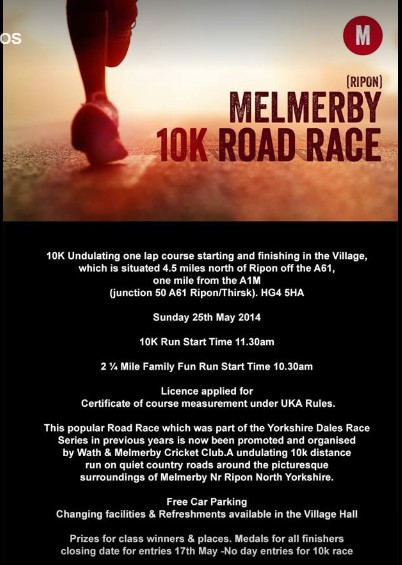 This had added excitement as it was Dave Walker's second attempt of the year to achieve the golden prize of a sub 40 minute 10k, having so cruelly just missed out earlier in the year at the other prestigious event, the Dishforth Dash, with a time of 40:12.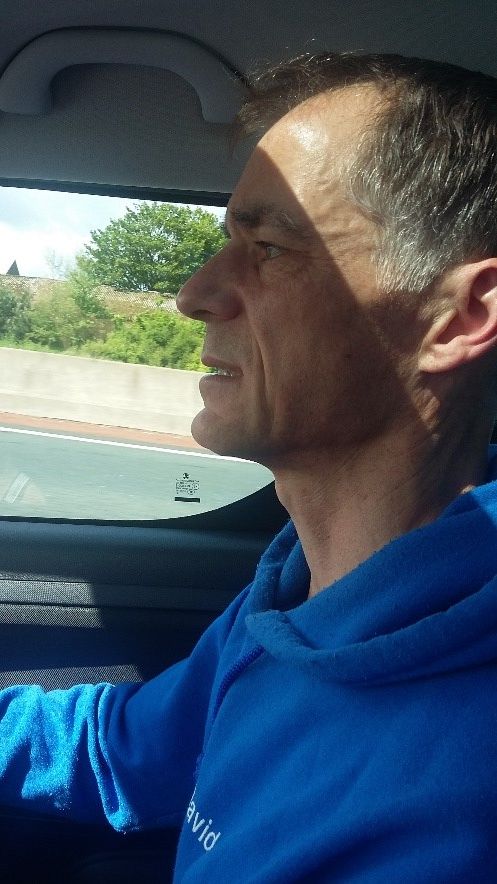 For my part, I was just happy to be there with the chance to witness history being made having resigned myself sometime before to the stark realisation 'You'll never beat Dave Walker'.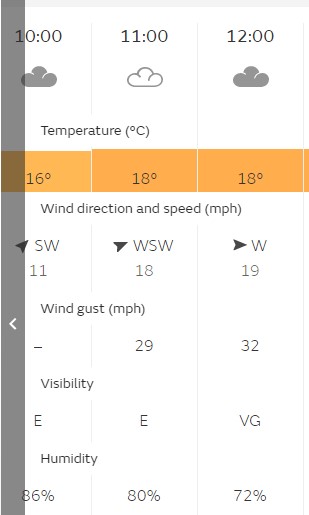 The journey down in the team bus was pensive as we both tried to make small talk to take our minds off the enormity of the occasion ahead.
After a short and minor panic that we may have missed our turn off, we were there and being directed into a field car park, which was a short walk from the village hall where our numbers, race chips and destiny awaited.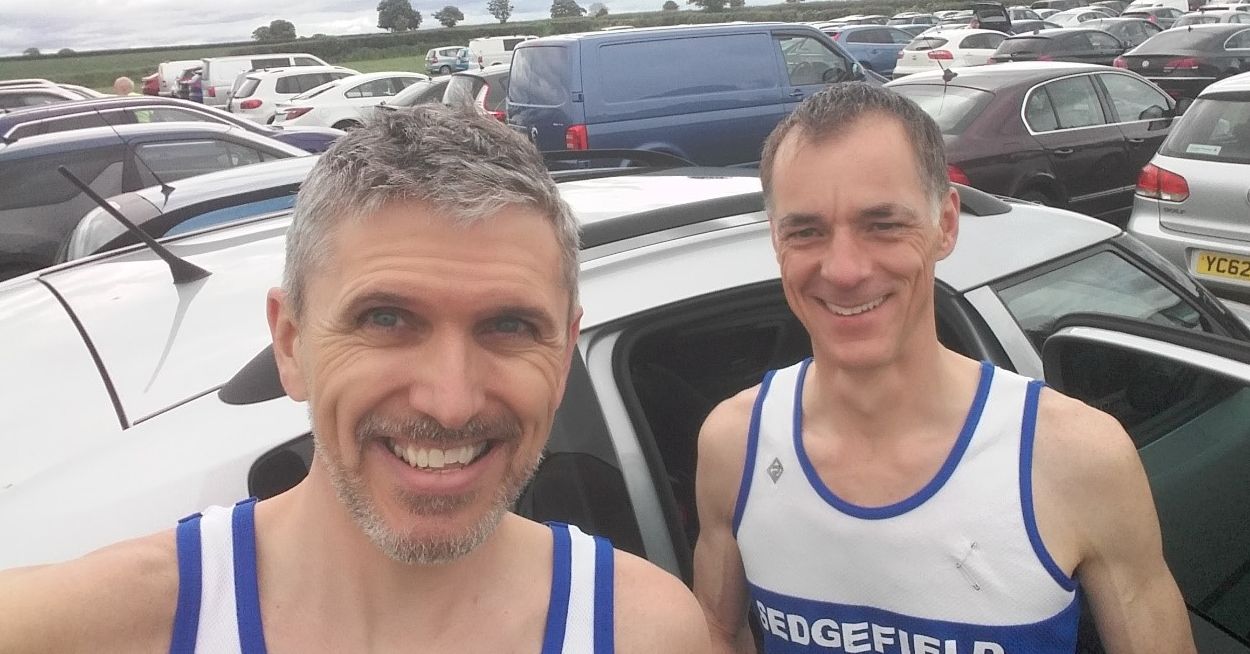 As we collected our numbers I thought of other Harriers legends, such as Wood (M), Raine (B) and found myself asking the question, what would Glaister (T) do now? We both went for a pre-race wee.
After a short warm up where we pretended (or at least I did) to know what I was doing, we were at the start line. A quick manly handshake for good luck and we were off.
Without a race plan, I quickly decided that I'd run with Dave and try to maintain his 4 minute kms for as long as I could.
As per most of my races the question in my head soon changed from 'I wonder how long I can keep this pace up?' to 'I wonder if I'm going to finish?' all too quickly and after just 3km the thought of maintaining 4 min km for me was gone and from there on Dave gradually disappeared into the distance.
The course was not as flat as we'd both hoped. Not hilly but undulating, and that, coupled with the wind and the heat made it a tougher run than I'd anticipated.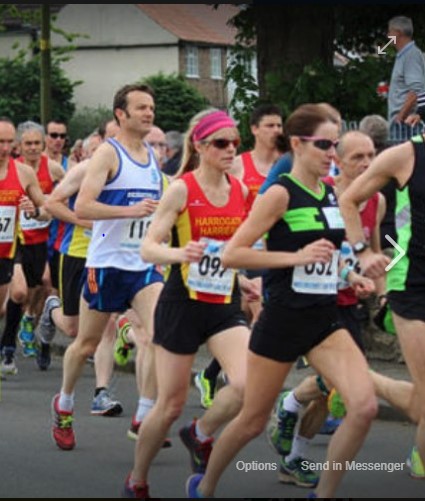 That said, the villages we ran through, Melmerby, Wath and Sutton Howgrave, were very pretty, with some enthusiastic supporters which kept me going as my pace slowed.
The finish was a welcome sight, as I finished with a distinct lack of flourish and Dave wandered across.
So…. Had he done it?
Unfortunately not.
Another great effort and a close thing but 23 seconds too slow: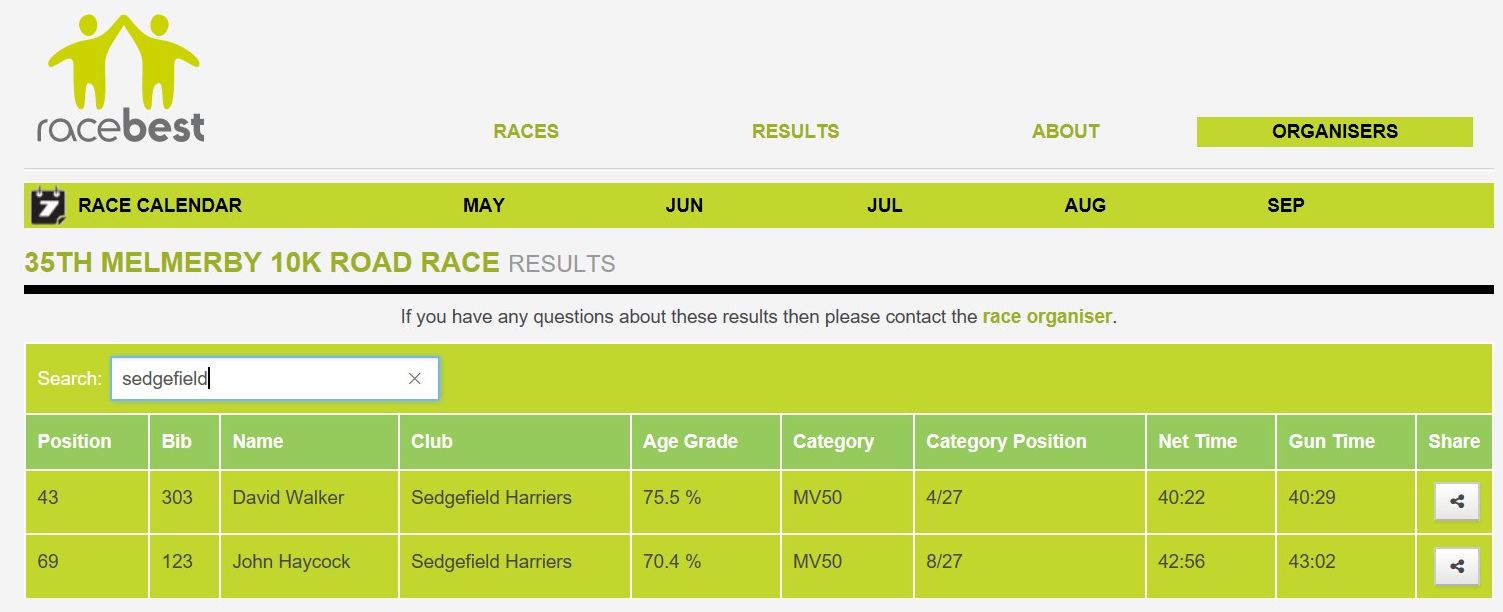 Next time Dave…..
Snazzy medal though: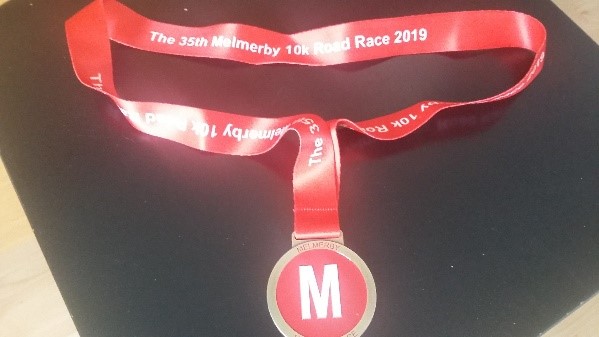 'M' for Melmerby?
Or perhaps male menopause?
Barbara thought it was a 'W' and said I was a complete 'Winner', at least I think that's what she said.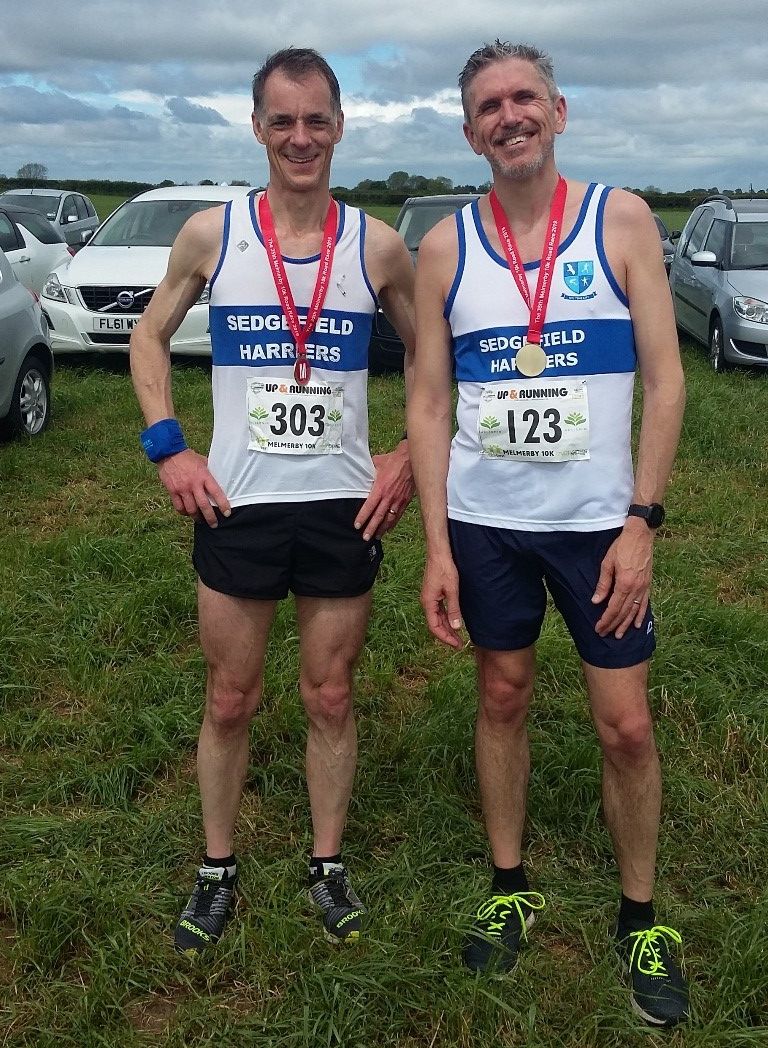 By John Haycock and Dave Walker